If you are an older adult, you might believe that it is too late for you to get life insurance. Many people have the mistaken belief that life insurance policies are only available for younger people. However, there are life insurance policies that are specifically designed for seniors, including term life and permanent life insurance.
There are many reasons why you should consider getting life insurance when you are older. You can purchase final expense coverage to defray the costs of your funeral, so your loved ones can say goodbye to you with dignity. Life insurance may also allow you to leave money to your loved ones so that they can be more financially comfortable after you are gone.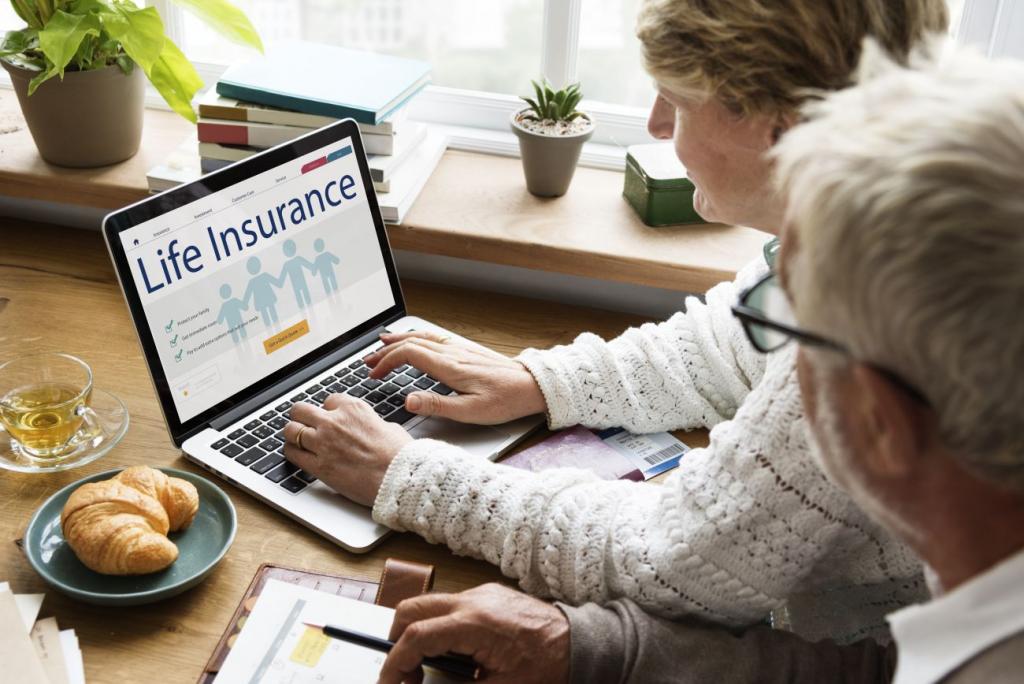 Some senior life insurance policies also have optional policy riders to help to pay for the costs of long-term care.1 While life insurance can be more expensive when you are older, there are many affordable plans that are available. Here are the top three senior life insurance plans that we have found for 2019.
1. AIG Life
AIG was founded in 1919 and is a multinational corporation that offers insurance and financial products. As such, the company offers different life insurance products to adults who are older than age 50 or 60 but only offers certain types of life insurance for seniors who are older than age 70 up to age 80. People who are over the age of 50 but who are younger than age 60 can choose to convert their existing term policies to whole life policies. They are also able to purchase new term life policies in terms ranging from 10 to 30 years.2
Seniors who are older than age 60 may purchase universal life insurance coverage. This type of life insurance allows you to decrease or increase your death benefit in order to meet your own needs. It also accrues cash value, and the taxes are deferred. Finally, if you are over the age of 70, you can purchase a guaranteed-issue universal life policy that ranges in its face value from $5,000 to $25,000. This type of policy does not require medical exams and can help you to ensure that your family will be able to pay for your final expenses.
AIG advertises guaranteed-issue life insurance policies beginning at $19 per month. That rate is what a 50-year-old woman who purchases $5,000 worth of insurance can expect to pay. The company states that the premium amounts will depend on your age at the date of issue, your gender, and the amount of coverage that you purchase.
Finally, AIG is one of the top-rated life insurance companies in terms of its customer service.
2. Mutual of Omaha
Founded in 1909, Mutual of Omaha is a Fortune 500 company that has provided a variety of different types of life insurance policies for generations. The company offers term life and guaranteed-issue whole life insurance policies for people of all ages, including seniors. Depending on your age at the date of the policy's issue, you may be able to get term-life insurance in terms of 10, 20, or even 30 years. The available terms are reduced when you are older, but it is possible to get a term-life policy from Mutual of Omaha up to age 80.3
Mutual of Omaha also offers guaranteed-issue whole life insurance policies for people who are ages 45 to 85. These policies are available to older adults regardless of their health or age, and they can get up to $25,000 in coverage. One good thing about Mutual of Omaha's whole life insurance for seniors is that it has level premiums. This means that you will not experience a premium increase, allowing you to plan your budget more easily.
Mutual of Omaha provides very little pricing information on its website. However, it does provide an example of $8.80 per month for females ages 45 to 49 who purchase $3,000 policies. To learn how much the insurance policies might cost, you will need to call Mutual of Omaha to obtain a quote. The company has received high ratings for its customer service, so the time that you spend speaking with an agent should at least be pleasant.
3. State Farm
State Farm was founded in 1922 and is recognized as one of the leading insurance companies in the U.S. The company offers several different types of innovative life insurance products for seniors.
One option that seniors can choose is the single premium life insurance. This type of insurance provides up to $15,000 in coverage, and you only have to make a single premium payment. This means that you will not need to make another premium payment for the rest of your life, which makes it a beneficial type of life insurance policy for older adults who might worry about struggling to pay their life insurance premiums. Single-premium policies are available to people who are up to age 80 as of the date of issue.4
Older adults who are up to age 60 may purchase return of premium term life insurance from State Farm for 20-year terms. Final expense whole life insurance for coverage up to $10,000 is also available through State Farm for people up to 80 years old. Finally, people who are ages 55 to 85 can purchase universal life insurance from State Farm with policy limits of up to $25,000.5
Like the other insurance products and companies that we have reviewed here, State Farm does not provide much information about the actual cost of its policies. The premiums that you might expect to pay will depend on factors such as your age, gender, and the amount of coverage that you choose. To learn more, you will need to call State Farm to obtain a quote. As such, State Farm has earned strong reviews for its customer service.
If you are looking to secure the future of your family, there are many affordable life insurance plans that are available for seniors. To find the best policy to meet your needs, you should conduct your own research and be prepared to call around to find the best quote.