You work hard to take care of your family, so you wouldn't want any of your loved ones to be hurt by your choices. According to ThinkAdvisor, while 85 percent of consumers believe that having life insurance is a good idea, only 62 percent say that they have it.1 Consumers also seem to be confused about the cost of life insurance. Most Americans believe that life insurance plans cost more than $400 per year, but they only cost $150 per year on average.
If anything happens to you, your ability to take care of your family will disappear and risking the chance of leaving your loved ones with nothing is a dangerous game to play. There will be plenty of affordable life insurance plans to choose from in 2019, and here's everything you need to know about the top three plans that you should consider in the coming year.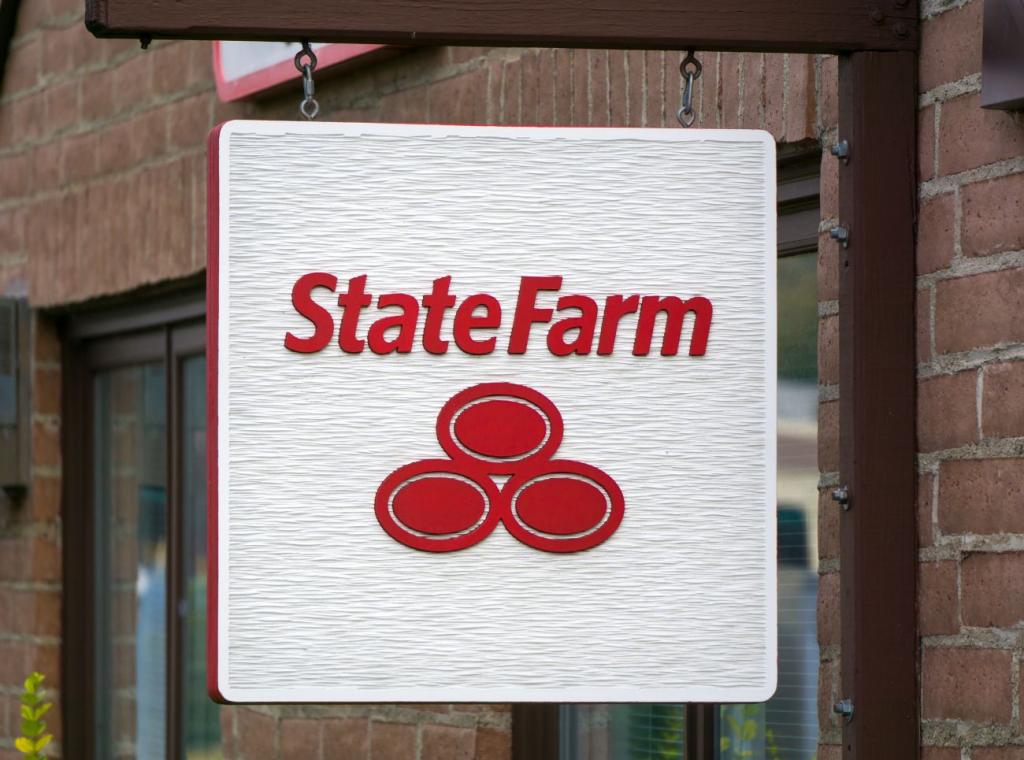 1. State Farm
Like most life insurance companies, State Farm offers both term and permanent policies. Term life insurance policies set a specific payout that is given to your beneficiaries if you die within a certain period of time. In most cases, a State Farm life insurance broker will recommend that you set a 30-year term, but 10, 20, and 40-year terms are also relatively common. In terms of payouts, the most commonly chosen amount is $250,000.
The cost to purchase State Farm life insurance depends on your risk. The older you are, the more you'll pay to have life insurance. Also, lifestyle choices such as smoking cause your premiums to go up. For instance, if you are a 45-year-old male smoker who wants a term life insurance policy from State Farm, you may pay $130 per month, but if you are a 33-year-old female non-smoker, you may pay as little as $19 per month for life insurance from this company. Permanent life insurance policies cost more than term policies. So, if you are a 33-year-old female smoker who wants a permanent policy, you may end up paying between $200 and $250 per month for life insurance from State Farm.
State Farm offers three life insurance packages: Term Life, Whole Life, and Universal Life. Out of the three, Term Life is the best deal, while Universal Life is the most comprehensive.2 This type of life insurance is highly flexible, which means you'll need to talk to a State Farm representative to get an idea of how much it would cost.
Customers who have State Farm life insurance seem highly satisfied. Some insured parties complain of the high premiums that this company charges, but customers universally report that they receive excellent customer service from State Farm. In general, State Farm is a highly respected company, and life insurance from this firm is available in almost every state.
2. AIG Life
AIG has a bit of a bad reputation due to its role in the 2008 financial crisis3, but 90 million consumers around the world still rely on this company for their insurance needs. Like other insurance companies, AIG offers term, whole life and universal life insurance, but unlike its competitors, AID offers a "Quality of Life" policy that can assist your family while you're still alive.
When you purchase a "Quality of Life" plan from AIG, the majority of your policy still pays out after your death, but if you've been diagnosed with a chronic, critical, or terminal illness, AIG will provide your beneficiaries with access to some of your policy's benefits while you're still alive. This policy contributes to the reason why most consumers indicate that AIG has a strong product lineup that offers immense flexibility.
According to Finder, the quote aggregator Quotacy has indicated that a person in their 20s who enjoys excellent health can expect to pay about $19 per month for a $500,000 term policy from AIG.4 As with all life insurance policies, premiums will increase as you age or if you make dangerous lifestyle choices, and people in their 50s pay an average of $110 per month for the same $500,000 policy.
In terms of customer service, AIG leaves something to be desired. NerdWallet reports that a 2017 J.D. Power study gave AIG the lowest possible score for customer satisfaction. The insurer ranked 22nd out of 24 companies that were included in the survey, which means that customers indicate AIG as being one of the worst companies to work with for life insurance purposes.5
AIG's best policy appears to be its stand-out "Quality of Life" policy but be prepared for an arduous consumer experience if you decide to opt for this company's admittedly excellent policies.
3. Mutual of Omaha
Despite being around for more than 110 years, Mutual of Omaha is best known for its Wild Kingdom TV series, which introduced kids to the wonders of nature while subtly selling insurance.6 According to NerdWallet, J.D. Power rates Mutual of Omaha as average or slightly above average when it comes to customer satisfaction, and this company was ranked as the eighth-best company out of 24 companies that were evaluated.7
As with other life insurance companies, Mutual of Omaha offers term, whole, and unlimited life insurance policies. The price of the policy you choose depends on your age and circumstances. For instance, a 30-year-old non-smoker can get a 10-year term policy that has a $100,000 benefit for less than $10 per month, but a 50-year-old male smoker in New York would pay about $62.78 per month for his term policy. Whole life insurance always costs more. For instance, a 75-year old non-smoking male would pay about $300 per month for a lifelong life insurance policy.
Mutual of Omaha offers four universal life insurance policies: Life Protection Advantage, Income Advantage, Guaranteed Universal Life, and AccumUL. Out of these policies, Guaranteed Universal Life would be the best choice if you want to make sure your death benefit pays out in full, but Income Advantage earns value based on market performance.
As you shop for Mutual of Omaha insurance, keep in mind that most top-tier policies can't be purchased online. You'll need to speak to a representative to purchase these policies, which might give you the opportunity to learn exactly what this provider's above-average customer service is all about.
Secure Your Family's Future with Life Insurance
No matter how successfully you protect the future of your family members while you're alive, your ability to provide disappears in the event of your death. Give your family a lasting reminder of your loving care by selecting a life insurance plan that will protect them when you're gone.