When your car needs repairs, getting it up and running again can be extremely expensive. And if you own a luxury car or an older model, your costs can be even higher.
Part of the problem is that replacement car parts cost hundreds of dollars. If you're looking for a way to save on car parts, here's your answer.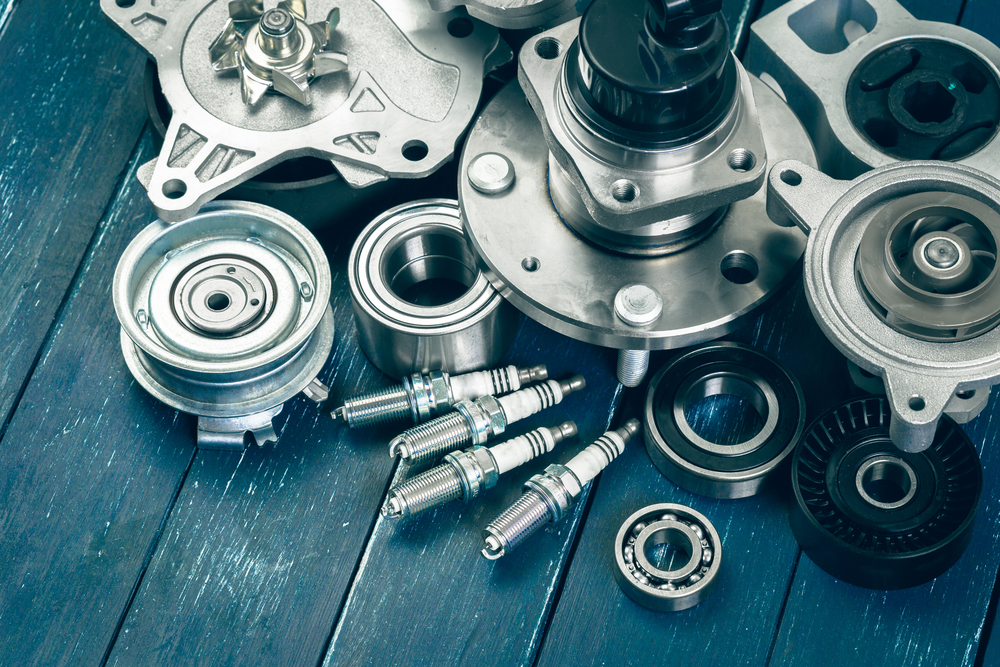 Your Mechanic¹ reports that the costs of repairs on a Toyota average $5,500 in the first 10 years of ownership. Own a BMW or Mercedes-Benz, and your repair costs skyrocket to as much as $17,800. That's a lot of money to pay for regular repairs and maintenance. Instead of paying these high prices, you simply need to know where to shop.
Save Big at Auto Junkyards
You can find incredibly cheap auto parts at a place you'd likely never think to look: an auto junkyard.
Auto junkyards, which are also called auto salvage yards, are places where old, unwanted, non-functioning, and wrecked cars are taken. Junkyards will typically give car owners cash for their old vehicles. And then the junkyard strips the vehicle down, removes any functioning parts, and resells them.
When an auto junkyard scraps a car, everything that's in good condition can be salvaged. From engine parts to radios and window controls to tires to floor mats, any parts can be saved and sold.
And this is what makes auto junkyards such great places to find the parts you need at far cheaper prices. They're functioning parts pulled right out of used or junked cars, without any kind of dealership or new parts price markup.
Think auto junkyards are messy, disorganized lots filled with junked cars? That's a common perception – but it's also an outdated one. Today's auto junkyards are organized, legitimate sources for parts, and computerized. As BestRide.com² explains, most junkyards have online inventory systems and list all of their available parts on the Internet for interested shoppers.
Thanks to this up-to-date technology, auto junkyards are listing their parts online for customers from all parts of the world. And this means you can search junkyards for parts you need right from home – even if the junkyard is states away. You can search local junkyards in your area or simply browse for any junkyard that's offering your parts.
And unlike auto dealerships or repair shops, junkyards have parts priced within your budget. There's no packaging and no middleman; junkyards get their parts directly from drivers. This means they can price parts based on demand and shoppers' interest, saving you money.
Don't Forget to Negotiate
Once you've located the parts you need at an affordable price, there's one more money-saving step. You should negotiate, or haggle, to see if you can get an even lower price.
As Road and Track³ explains, it's common courtesy for many auto junkyards to match lower prices you've found elsewhere. While you'll likely need to make sure the parts are identical, this alone could save you additional money.
When you find the parts you need in an auto junkyard's online catalog, contact them. Let them know you've done your research – that you know how much the part is worth. Or that you've found comparable parts for less. When salvage professionals know you're knowledgeable, they may be willing to meet you at a lower price, according to Road and Track⁴.
Take the time to negotiate, even if you're browsing junkyards' parts online. It could save you even more on the cost of your new parts, and it can be done in just minutes.
Start Shopping Online Today
While your trusted mechanic may offer fair prices for car repairs and replacement parts, there's a way to save even more money. All you need to do is shop online.
If you're in need of parts for your car, you can search and shop online for parts at any time. In fact, you can get started right now in just a few clicks.
Search for the parts you need online. You'll be able to browse local auto junkyards, salvage shops, and even online marketplaces like eBay, Amazon, Craigslist, and smaller salvage companies. Whether you're looking for new or salvaged parts, you can find it all for any model.
Shopping for parts online allows you to quickly and easily compare your options. You can compare the same part from different online shops or junkyards. And you can also ensure you're getting the lowest price possible. Make sure you do your research, and you'll save even more money when buying parts.