When you're ready to get rid of your old car, selling it seems like a great option. That is, until you realize how hard it is to sell an old, damaged, or nonfunctioning car.
Far too often, old cars wind up collecting dust in a garage because owners can't find a buyer. But why should your old car sit idly by when you could make thousands of dollars off it?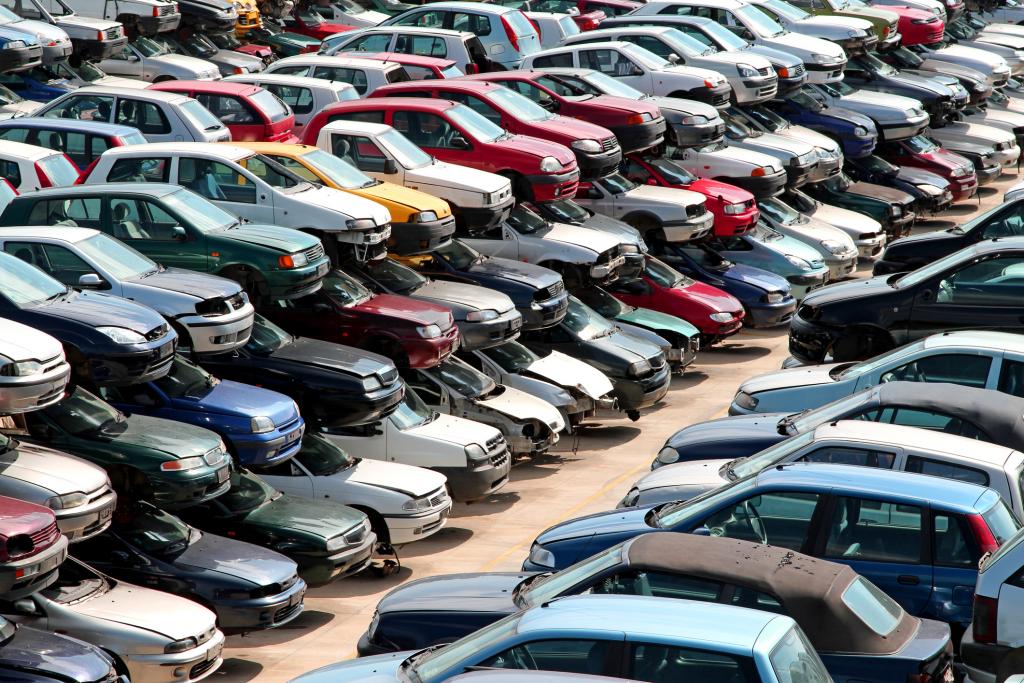 If you can't find a buyer for your old car, especially if it's bad shape, you need to sell it to an auto junkyard. You could make just as much money selling it to a junkyard as you would selling it to a buyer.
What Is an Auto Junkyard?
Auto junkyards may sound similar to a city dump, but they're a little more complex.
Also called auto salvage yards or wrecking yards, auto junkyards are locations where vehicles are taken to minimize waste. Junkyards accept used, wrecked, and non-functioning cars, strip them of all usable parts, and resell those parts at a cheap price.
When you take your vehicle to an auto junkyard, you'll be offered money for the car itself based on what the salvage professionals think its parts are worth. They'll be the ones who take your car's parts and sell them to car companies, salvage facilities, or even repair shops. From engine parts to electronic controls to even floor mats, many pieces of every car are able to be resold.
Any car can be sold to an auto junkyard, AutoMoBlog.net reports¹. Whether your vehicle has been in an accident, no longer runs, or is simply an old clunker, it can be taken apart into pieces that are worth money.
Get Real Cash for Used Car Parts
If you don't think you'll get much money selling your car to a new buyer, you need to consider handing it over to an auto junkyard. Absolutely every piece of your vehicle could be worth money at a junkyard. And you can get cash for each piece that's able to be salvaged.
Every part of your car has the potential to make the junkyard money. Whether you have new tires on your car, a functioning transmission, or even a working radio, an auto junkyard can turn those parts into cash.
The key to getting the most money out of your old car is to know what your car's parts are worth. Popular cars that are still on the road today, like a Toyota Corolla or Honda Civic, are likely to have parts that can be easily resold to owners of those cars. Less popular models may not have parts that are in high demand.
AutoMoBlog.net² says that these factors determine how much money you'll make when you salvage your car:
Year
Make
Model
Vehicle's condition
If the vehicle runs or not
The demand for parts
If you're selling a popular car model to an auto junkyard, you could make great money. And you could get more cash than you would if you sold it to another driver.
Try It Online Today
Are you ready to make money off a car that's been sitting at your house?
To determine how much money you could get for your old car, your first step should be contacting local junkyards or salvage yards. You can find these places with an online search. Make sure to reach out to each junkyard you find. Let them know what vehicle you're interested in selling, and see how high they estimate the value of your car.
Comparing junkyards' offers will ensure you get the most cash for your old, unwanted vehicle. You can consider each estimate before deciding where you'll sell your car.
Additionally, you can also use sites like eBay and Craigslist to find buyers for old cars and parts. You can list your old car on these classified-like sites, find an auto junkyard or salvaging company, and sell the entire thing with little effort.
You could get rid of your own car without even leaving home or dealing with uncertain potential buyers. With just a few clicks and online searches, you could find an auto junkyard that's ready to accept your car and its parts for cash.