Adopting a pet is supposed to be a happy event – you're bringing home a cat or dog that you'll form a lifelong bond with, and you'll be caring for them for years to come. But sometimes, even the most perfect adoptions don't go as planned.
Sometimes, life introduces big changes and you're no longer able to keep your beloved pet. Whether for financial reasons, issues with your living space, or other significant changes, at times pet owners must make the difficult decision to give up their pet and find him or her a new home.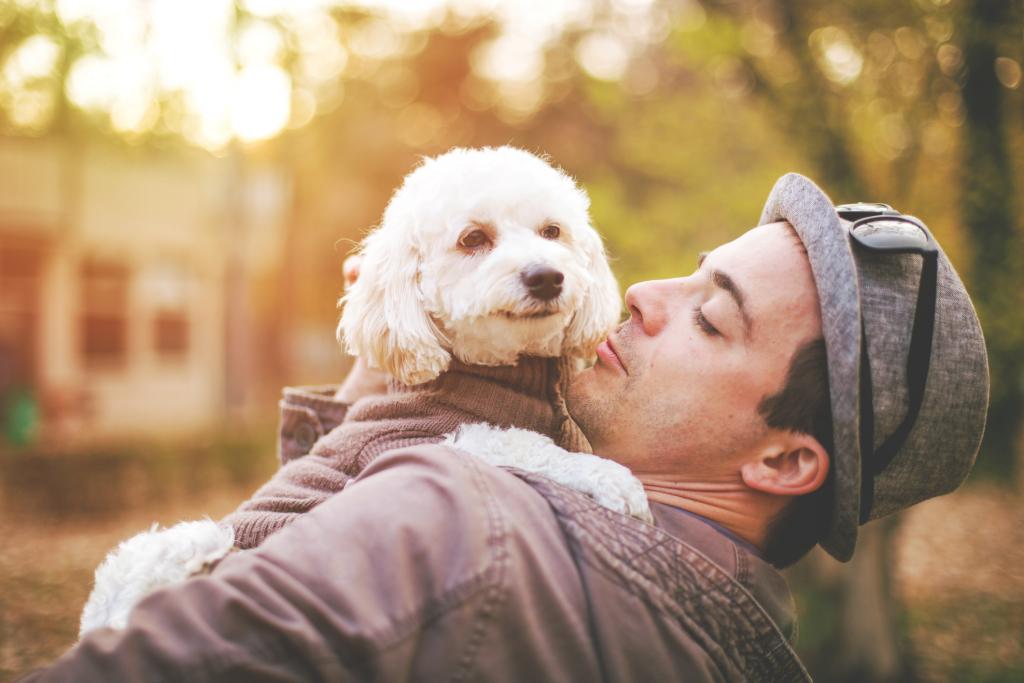 Before you decide to give up or rehome your pet, you can consider other options. Financial pet aid is available, and there are numerous organizations that the Humane Society¹ recommends for those who need help with the expenses associated with caring for animals. With this financial assistance, you might find you're able to care for your cat or dog appropriately and keep them in your home. Make sure to consider this before you resort to the final step of rehoming any pet.
However, if you ultimately decide that placing your pet in a new home is the best decision for their comfort, care, and lifestyle, then it's important that you prepare him or her for adoption and life with a new family. Preparing your pet for adoption will increase the odds of adoption, and it also allows you to vet new pet parents before handing over your cat or dog to a new caretaker.
Preparing Your Pet for Adoption
To prepare your cat or dog for adoption, you'll want to make sure your pet is ready to enter his or her new home. There are thousands of pets looking for new homes in the world, and in order to help your pet find the perfect fit, you'll want to ensure he or she is as appealing to interested families as possible.
Here are the steps you should take before connecting with potential new owners and adopters:
Spay or neuter your pet: Spaying or neutering your pet ensures they won't enter heat or reproduce, and it also makes it easier for any potential new pet parent as they won't need to cover this expense once they adopt your animal.
Get all necessary vaccinations: Vaccinations keep your pet as well as others safe from illnesses and diseases, and they're often mandated for licensed pets. Make sure your pet is up to date on his or her vaccinations so the new owners can be assured the animal has had proper care.
Clean and groom your pet: To make your pet look his or her very best, give them a bath and have them groomed.
House train any young or outdoor pets: No new pet owner enjoys adopting a pet who isn't house trained. Make it easy for potential adopters to decide on your pet by ensuring he or she is house trained.
Taking these steps will set your pet apart from all others seeking adoption, making your pet more appealing and ready to be welcomed by a new home and new family.
Creating a Compelling Adoption Profile
A profile of your pet can make a huge difference when looking for a new home. According to Pet Rescue, it can make the difference between an adoption and potential adopters feeling too intimidated to say yes to a new pet.
In order to entice others to want to become the owner of your cat or dog, you'll want to highlight your animal's very best qualities and features. And don't forget about his or her personality – you want to show just how fun, friendly, and adorable your pet is.
To capture these qualities and make your pet a compelling candidate for adoption, here's what you should make sure to include in his or her adoption profile:
Your pet's likes, from places to sleep to daily activities
Your pet's age
Your pet's cool tricks (or any fun facts!)
Fun anecdotes
And don't forget to add any of your pet's quirks! If your cat loves a certain food or treats, or your dog has a favorite toy or playtime activity, you can let potential adopters know by including that info in your pet's profile.
Finding Potential Adopters
Now you and your pet are ready to look for your cat or dog's next home. In order to find potential adopters, you'll need to advertise that you have a pet in need of a home. Fortunately, there are plenty of ways to do so.
You can first start by letting friends, family, and others in your social circle know that you're looking for a new home for your pet. Make sure to create a flyer with all of your pet's information – his or her profile – on it, as well as your contact information. These flyers can be easily handed out to anyone who's interested.
You can also reach out to local animal rescues and no-kill animal shelters. These organizations and centers are very experienced at accepting animals into their shelters and finding them homes with new families. You can ask for their help in rehoming your pet, and offer them your flyers as well for any interested adopters.
The internet is also a great resource. There are plenty of websites devoted solely to pet adoption, and you can easily create a profile for your cat or dog online and communicate with potential adopters. Check out these popular pet adoption websites:
PetFinder: With an online profile on PetFinder, you'll be able to place your cat or dog in front of a worldwide audience of potential adopters.
AdoptAPet.com: AdoptAPet.com is home to more than 17,000 animals² who are looking for homes, and the site even has a special rehoming program that's safe and reliable.
Petango.com: At Petango.com, you can create a profile for your pet and find a potential adopter based on personality and preferences to ensure a great match.
What to Ask Potential Adopter
Once you've made a match or two and have some interest from potential adopters, it's time to find out who will be the perfect fit for your cat or dog. You want to make sure you're sending your pet to a safe, comfortable home where they'll be cared for and loved. And in order to do that, you'll need to vet all potential adopters.
In order to figure out where your pet will be most at home – and confidently cared for – you'll want to ask potential adoptions a few questions to understand if they're the right fit. You should get to know their experience with pets, their financial stability and ability to care for a pet, their lifestyle, their family, and other important factors that will affect your cat or dog.
Ask these questions of every person who's interested in your pet:
Have you ever owned a pet before? What happened to your past pets?
Do you currently have any pets?
If you do have other pets, will they get along with a new addition?
Do your own your home or rent?
Do you have a yard?
Do you have children? Are they comfortable with pets?
Will you be training this pet?
How many hours per day will the pet be left alone?
How will you handle it if my pet has an accident in your home?
Are you prepared to care for my pet for a lifetime of up to 20 years?
Can you provide references?
If you'd like, you can also ask potential adopters if they would allow you to view their home before you hand over your pet for rehoming. While this is an extra step, it gives you the chance to see where your pet will live and if it's suitable for them, their size, and their everyday needs.