Everyone wants to travel, but few people have the time and money needed to plan an international vacation. Perhaps there's a place you've been dreaming about going to, but you've never gotten around to planning the big trip. Maybe you've even started looking at international flights, hotel rates, and popular activities in your dream destination. It's time to stop dreaming about the perfect getaway and start planning it. When you take time during the offseason to book travel, you're likely to get a much better deal than if you wait until the high tourist season to book.1
To help, here are some budget-minded tips to get you started on planning your international vacation.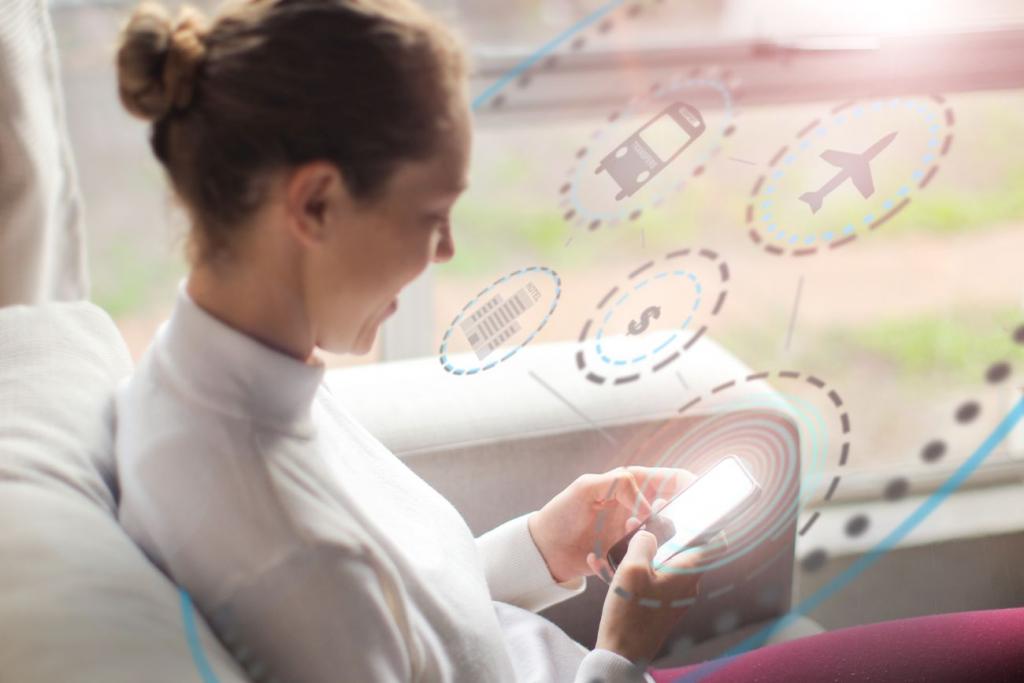 Booking Your Flight
International airfare is likely to account for a significant portion of your trip's cost. It's important that you shop for airfare well in advance of your travels. Start looking for flights at least 90 days in advance.2 You can use a travel search site such as Kayak to get a sense of what ticket prices for your destination are like. Consider looking at airports outside of major tourist destinations too. Rail and bus services often connect these smaller airports to metropolitan areas.
Many international travelers use credit cards that offer airline miles or hotel rewards. Signing up for one of these cards might be a smart move if you plan to travel regularly. Look for a card that offers bonus points and few restrictions about how you can use your points. You should also look for a card that doesn't charge international transaction fees. You'll be able to use that card while traveling without paying hefty charges.
Maybe you've also put off booking a trip because you're worried that the long international flight will be too uncomfortable. Thankfully, there are many smart buying strategies you can use to score a great deal on a business-class upgrade. Some approaches to landing a cheap upgrade include:
buying a ticket on a plane that is nearly full,
offering to give up your own seat for another traveler at the gate,
looking for a two-for-one sale on business-class seats and;
asking the gate agent if there are any upgrade deals available on the day of your flight.3
Housing Options
Lodging also accounts for a big part of your international travel budget. Like booking flights, booking housing well in advance of your travel date is smart. As the high tourist season approaches and more people book flights, the prices of hotels, resorts, and vacation rentals are likely to go up. You can use a travel search site to find out more about lodging options at your destination and set up sales alerts.
If you have family or friends living in the area you'll be visiting, ask them if you can stay at their home or if they can recommend an inexpensive vacation rental. Try calling hotels directly and asking about their rate specials too. Many hotels offer better pricing when you book with them directly. Another option is to look for steep hotel discounts on a daily basis and engage in some hotel hopping. The big caveat here is that you should clarify if any security charges will be held on your credit or debit card before you decide to switch hotels daily.4
You might be tempted to book an all-inclusive resort or package but doing so is often both expensive and limiting. You'll be restricted in terms of where you can eat and may end up missing meals altogether if you go out on excursions. In larger areas, you're likely to find rental-by-owner and hostel options too. These housing options can be smart budget choices. They may not offer the same amenities as a full-service hotel, but they're a place to rest your head without breaking the bank.
Explore Without Breaking the Bank
No doubt you look forward to doing plenty of exploring on your international vacation. If you want to stay busy all day every day, you'll need to shop for some bargain attraction and excursion deals. Start by calling a travel agent and asking about excursion packages in the area where you're headed. Travel agents often know about local expeditions and guides that you won't find online. You'll also have someone to contact if something goes wrong with one of your excursions.
Looking for an all-city entertainment pass is also a smart move. Such passes include tickets for a variety of attractions. Be sure that you pay close attention to the fine print on your all-city passes. Every pass has specifications, including how many days it can be used. Of course, buying rail and transit passes is a smart way to cut your transportation costs to get from destination to destination too.
How to Find Last-Minute Deals
If you're looking to book a last-minute flight, you'll need to keep an open mind about your destination. Make a list of a few destinations you'd like to visit and look at deals for each of those places. Remember that travel deals change daily and landing a great price for your international trip means having the patience to review dozens of deals. Thankfully, it doesn't have to be difficult to get started. Try searching the most popular travel destinations to find out what hot deals are available right now.