Bright lights, vibrant nightlife, and casinos filled with every game imaginable: that's what Las Vegas is famous for. And gambling isn't the only reason people love visiting Las Vegas. With entertainment options ranging from star-studded concerts and incredible stage shows to upscale dining and thought-provoking museums, there's something for everyone in Sin City.
Though Las Vegas is filled with luxurious hotels, fancy restaurants, and high-end shops, you don't have to spend much to enjoy the city. You can plan an affordable trip to Vegas and stay in some of the best hotels on the Strip – but only if you know how to save big.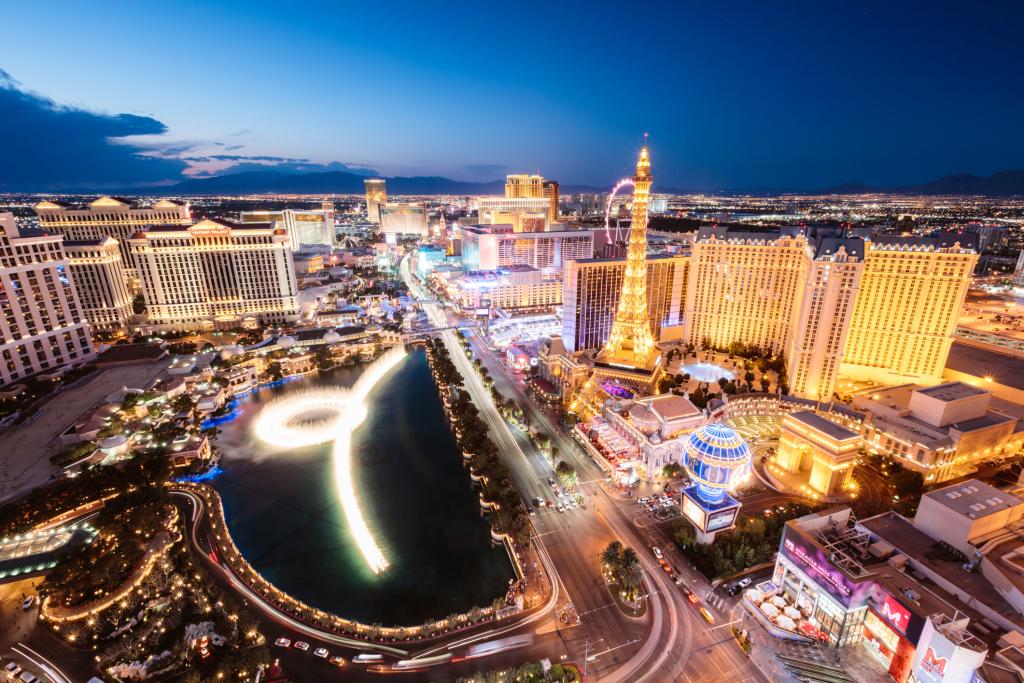 Here's how you can save money on Las Vegas hotels during your next trip to Sin City.
1. Save a Bundle with a Package Deal
Instead of booking your hotel room, rental car, and flight separately, consider a package deal. You may be able to save money by purchasing your flight and hotel together, or your hotel and a rental car, as part of a bundle. You can slash hundreds of dollars off the total price of your travel.
Popular travel comparison sites make it easy to find these package deals, so take the time to search for package options. If you want to save even more money, you'll need to be a little flexible. Vacation bundles tend to be the cheapest when making last-minute travel plans.
2. Compare Hotel Rates Online
It's easy to assume that most travel websites share and publish essentially the same information, but that isn't always true. Comparison sites like Hotels.com and Kayak.com let you quickly compare prices for hotels across several different properties — and even across several different comparison sites.
You'll also want to search for coupon and promo codes before booking any hotel. While comparison sites offer great deals, don't forget to see if you can lower the price even more with a discount. Searching for coupons and other deals is easy, but don't limit yourself to search engines. Visit specific hotel websites to see what specials are available.
Start your search for a hotel by checking out the hotel website itself. This is a good place to start because it gives you an idea of how much the hotel is charging during your expected travel window. From there, you can continue searching travel websites for similar hotels and lower prices for your travel dates. Comparing prices ensures you won't miss out on a better deal, and you'll know you're paying the lowest price available.
3. Use Your Credit Card Perks
Most major credit cards offer points or rewards of some kind, but some are designed to offer travel rewards only. If your credit card offers travel rewards, including hotel accommodations, airline miles, or other travel bookings, you'll want to take advantage of the points you've earned.
Credit cards typically let you apply your rewards toward hotel stays anywhere. If you've been earning airline miles, you can also transfer those into hotel points. You could, if you have enough points, stay for free!
Before booking your Las Vegas hotel, determine whether your credit card can help you to save more and use it to book your stay. Sometimes, booking a hotel through your credit card rewards portal even comes with lower rates and special discounts just for cardholders.
4. Travel During the Off Season
There's no better time to hit the Strip than the weekend – but Las Vegas hotel rates are higher during certain days than others. Many travelers want to stay over the weekend, meaning Friday and Saturday nights are the most expensive nights of the week. You can save hundreds by planning your vacation from Sunday to Thursday instead.
You'll also want to avoid peak tourism season. Las Vegas sees the most visitors during the months of February, March, and June, and that's also when hotel rates tend to be highest. Maximize your savings by aiming to visit Vegas in fall or winter when things are quieter for the best hotel rates.
5. Sign Up for a Hotel's Loyalty Program
Regular visitors to Las Vegas, or even those who travel regularly, can often save by signing up for hotels' loyalty programs. Every time you stay at the same hotel, you'll accumulate points. After earning a certain number of points, you'll receive coupons, discounts, special perks, and other offers on future stays.
Naturally, many Vegas hotels offer loyalty programs that incorporate everything from accommodations to gaming to dining. Popular examples include Harrah's properties' Total Rewards Club and MGM Mirage properties' M Life Rewards. With every vacation and every stay in Las Vegas, you could save money on food, gambling, or your hotel room – and you might even be able to stay at your favorite hotel for free.
Find an Affordable Las Vegas Hotel Today
The biggest trick to scoring a deep discount on your next Las Vegas vacation? Taking the time to do your research. As you plan your next trip to Vegas, make sure to search online for discounts, deals, vacation packages, and offers that allow you to enjoy a hotel on the Strip for less.
Remember, you don't want to limit your options. Search and compare different hotels, their prices, and their available offers. With a combination of smart searching and timely research, you can cut your costs and enjoy your vacation without worrying about how much you're spending on your hotel. And you might even be able to stay for free if you play your cards right!
Like anything, it's always a good idea to be aware of the latest research. We recommend comparing at least 3 or 4 options before making a final decision. Doing a search online is typically the quickest, most thorough way to discover all the pros and cons you need to keep in mind.