Today, everyone needs a website. It's no longer an option; a website is essential for marketing your small business to a wider audience. When new customers are looking for a business like yours, you want to stand out. And that's impossible if you don't have an online presence.
No matter what your small business does, your company can benefit from an online presence. It offers customers a place to find detailed information, such as pricing and product availability, and adds credibility.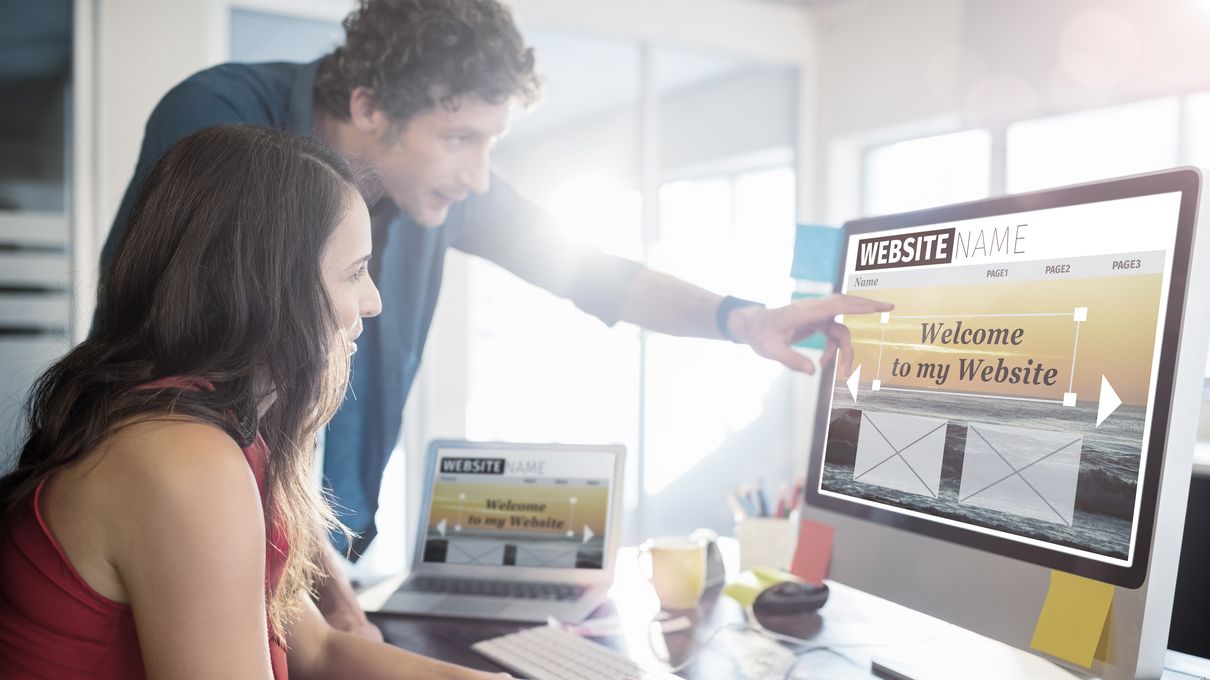 Fortunately, setting up a website has never been easier – and free options are readily available. Setting up a free website is a great, affordable choice for small businesses. There's no financial investment required, letting you focus on creating a website that benefits your business and customers. If you don't have a website yet, you can get started with the following simple steps.
Decide What Type of Website You Want
No two websites are alike, so the first step you need to take before you build your website is deciding the style and type best for your business. There are several options to choose from when setting up a website, and it's best to choose your site's design based on the functionality you need.
The simplest option is a brochure website. These websites function like an online brochure, providing information for customers to read. Brochure-style website can either be static or editable. An editable website is best if you'd like to regularly update your information, with a content management system to allow business owners to alter the content easily.
Another style is an editable, dynamic website. These sites allow for more interaction with customers, making them beneficial for those who would like clients and employees to be able to log in individually. Businesses can communicate through the website, using features such as message boards, appointment scheduling, real time conversations, and online timesheets.
For those who want a website that also allows for sales, an e-commerce website is the best option. Small business owners can share both information and products, letting customers shop online. This type of website also has payment service built into it, letting customers make purchases via PayPal, credit card, or bank. These also typically include features like the ability to log in and create a customer account.
Decide on Your Target Audience
The way you design your business website will depend on your target audience. After all, you want to serve their needs and attract new customers within that audience. As with any form of marketing, it's important to keep in mind the people who are likely to be interested in your business. You want your website to make your business more appealing to potential customers.
Make sure to talk with your web designer about factors like demographics. What age group are you trying to reach? Are you targeting a certain gender, or a customers from a certain location? Are you aiming for a national customer base, or more local? Consider each of these factors before you dive into the process of building the actual site.
Figure Out a Great Name for Your Website
A great website captures attention, but so too do a great name and domain. The name of the website – or your business – will be the first thing customers see. You want to make a good impression, so there are a few things you can do to pick the right name for your website.
First, the name should be unique and recognizable. If customers are unsure they're in the correct place, they'll be less likely to stick around. A name that stands out, that can be remembered is ideal – but you also want the name to invoke a positive picture of your offered products or services.
Another consideration is the length of the name. Not only is a long name often more difficult to remember, but it can also make it much more difficult for customers to find the website. Keeping the site name more succinct makes it much more likely customers will find you when searching online.
Choose Your Website Provider
Once you know the type of website you want, it's time to find someone to build the site for you. This is where many business owners worry about the cost. Websites can be expensive, and there are often fees required to design, build, and make tweaks until it's completed. And this can cost thousands of dollars.
However, you don't need to spend anything. Today, it's easier than ever to build a website; you don't need to have any technical knowledge yourself. Many web designers and website providers offer free services, and you can build your website without paying a cent. As an added bonus, these free website providers will have many different templates, designs, and features that you can choose to completely customize your site – all without paying.
Like anything, it's always a good idea to be aware of the latest research. We recommend comparing at least 3 or 4 options before making a final decision. Doing a search online is typically the quickest, most thorough way to discover all the pros and cons you need to keep in mind.