Tax season is a tough time of year, as you have to add up your income and your deductions to potentially hand over even more of your hard-earned money to the government. And if you'd like to pay less in taxes, you aren't alone – especially if you owe the IRS a significant amount of money.
Unfortunately, when you owe the IRS the costs can quickly add up and make it difficult to pay your bill. However, tax relief does exist, and you can utilize it to pay less in taxes and alleviate financial stress.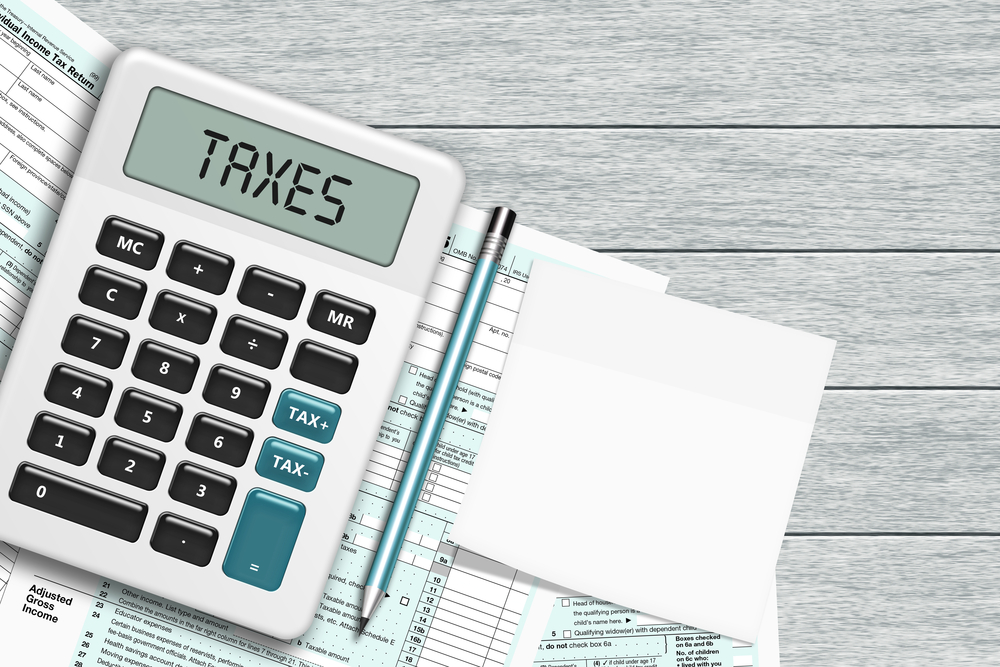 Tax relief isn't something every taxpayer knows about, but it can be a huge help. The IRS and organizations across the country offer tax relief for those who are struggling to pay their taxes, and this tax relief could reduce the amount you owe. From credits to consolidation options to deductions, there are a number of ways to use tax relief to reduce your tax debt.
Who Qualifies for Tax Relief?
The first step in seeking tax relief is to determine whether or not you'll qualify for tax relief. And in order to qualify, you'll need to see which tax credits, programs, and options you meet the requirements for.
According to Credit Karma¹, tax relief is typically offered in the form of a payment plan or debt settlement directly from the IRS – and you'll need to act quickly before interest begins accruing. This means anyone who has yet to pay their taxes or owes back taxes will qualify for some kind of tax relief plan that comes from the IRS itself.
However, there are other forms of tax relief. Some are separate programs, offering relief to those who meet special requirements. Others are tax credits, which can reduce the total amount you owe if you qualify for the credit. Make sure to check the thresholds, qualifications, and conditions of all available tax relief options to determine what you'll qualify for.
The best way to determine which tax relief options will be available to you is to speak with a licensed tax relief professional. These experts know the ins and outs of tax relief programs, meaning they can advise you and guide you through the process of getting tax relief.
Be Wary of Tax Relief Scams
When seeking tax relief, you'll easily find plenty of programs and options for reducing your tax burden online. However, not every program or organization that promises tax relief assistance is to be trusted.
Tax relief scams are incredibly common. In fact, they're advertised often on TV, radio, and the internet – according to the FTC², tax relief companies frequently advertise that they can help taxpayers achieve tax relief for a cost and eliminate their high tax bills entirely. However, the FTC warns that these are nothing more than empty promises, and that these advertised companies actually can't settle your tax debt or help you qualify for relief.
So, it's important to be cautious when you're trying to get tax relief. Credit Karma³ recommends being suspicious of any tax relief program or "expert" that does any of the following:
Guarantees debt forgiveness
Promises to drastically reduce the amount you owe
Promises to get penalties, fees, and accrued interest waived
Solicits you directly, targeting you via email or letters when you've never contact them
Fails to assess your financial background before agreeing to help you
Making you wait a long time for answers
Repeatedly asking for the same documents
Before agreeing to hand over your financial information or personal information to a tax relief company, it's crucial that you do your research. Look into these companies – do they have negative reviews? Do they exhibit any of the above suspicious behavior? Be on the lookout for any companies like this, and make sure to avoid their empty promises.
Enlist a Tax Specialist's Help
Tax relief scams are common, and figuring out how to apply for and get tax relief is a complicated process. However, you can make the entire process simpler by enlisting the help of a tax specialist or tax relief professional.
A tax specialist or tax relief professional can help you get the tax relief you seek without requiring you to pay hefty fees. With their knowledge and assistance, you can reduce your tax burden and pay less, as they'll work on your behalf to find programs, credits, and other options that you qualify for. In fact, many tax relief professionals will help you at no cost – remember, the IRS recommends avoiding any company or "expert" who comes with high fees and lofty promises. So, with a little research and digging online, you can find tax relief help that won't cost you.