The Buick lineup has been undergoing some big changes. And for 2020, this GM auto brand is looking quite different. With an expanding lineup for U.S. drivers, SUVs and crossovers are becoming Buick's big focus – and drivers will love the newest additions for the next model year.
Although Buick is killing off a few popular models, the automaker's SUV lineup is only growing stronger. With restyled, retooled, and totally redesigned models available for 2020, those looking for a luxurious SUV will love the latest changes to the new Buick models.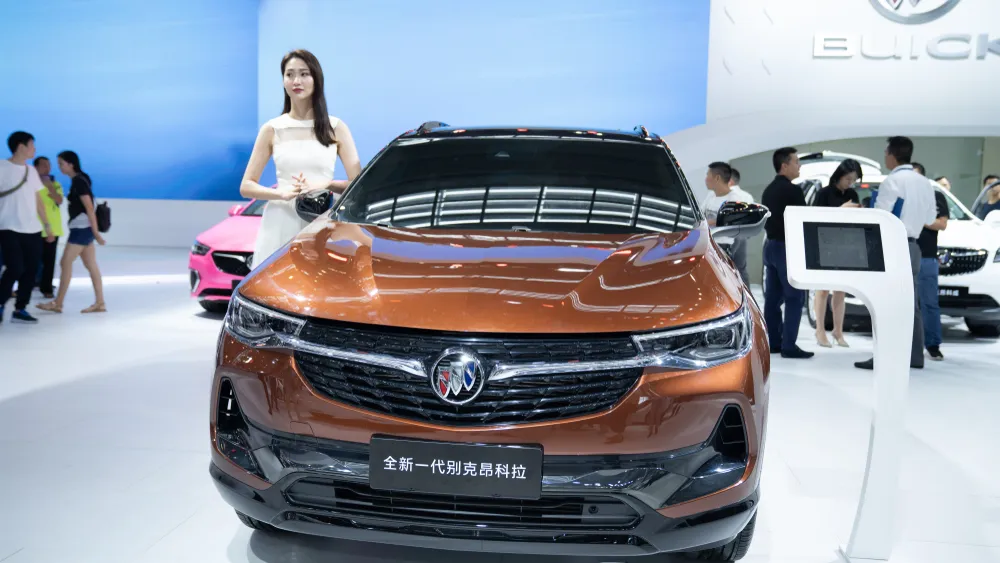 The following are the Buick SUVs you'll want to consider for the 2020 model year.
2020 Buick Encore
Price: Starts at $23,200¹
Mileage: 27 mpg city / 33 mpg highway²
Seating: Room for 5
For 2020, the Buick Encore finally got a long-awaited makeover. Redesigned and re-engineered, the latest iteration of the Encore is both contemporary and completely new, featuring a new platform and an overhauled version of Chevrolet's stablemate. And this means the newest Encore is one of the very first GM vehicles to get a whole new platform, or "vehicle set."
In addition to a single powertrain choice and a 1.4L turbocharged 4-cylinder engine, the 2020 Encore will also be available in a larger version: the Encore GX. If you need something a little more sizable, the GX could be the perfect fit.
2020 Buick Envision
Price: Starts at $31,995³
Mileage: 22 mpg city / 29 mpg highway⁴
Seating: Room for 5
Considered one of the quietest luxury cars – and most affordable – available, the Buick Envision has been a standout in the automaker's lineup. And heading into the 2020 model year, the Envision is even more desirable after a recent total overhaul. Stylishly modern and incredibly spacious, the 2020 Buick Envision has seen a design facelift that makes it more appealing and attractive.
Featuring a whole host of standard features, the newest Envision is loaded with luxury details like wireless charging, Apple CarPlay and Android Auto, parking assistance, automatic emergency braking – and so much more.
Of course, if you're interested in what's under the hood, the 2020 Envision is a compact crossover that features a 2.0L turbocharged 4-cylinder engine. That delivers 252 horsepower and 295 pound-feet of torque. For added perks, you can upgrade trim levels for new configurations.
2020 Buick Enclave
Price: Starts at $40,000⁵
Mileage: 18 mpg city / 26 mpg highway⁶
Seating: Room for 7
While the Buick Enclave has seen some imperfect models in years past, the 2020 model year is bringing some interesting changes that SUV fans won't want to miss. This midsize crossover SUV is true luxury, offering the basic Enclave and the higher-level Enclave Avenir trim for a more premium experience. Both, however, feature active safety features, comfy cabins, and tried-and-true features Enclave fans have always enjoyed.
All 2020 Buick Enclave models come with a 3.6L V6 powertrain that turns out 310 horsepower and 366 pound-feet of torque. Drivers will enjoy a nine-speed automatic that's smooth when shifting and available as both a front- and all-wheel drive option. Surprisingly, the luxury Enclave can also tow – you can pull up to 5,000 pounds when traveling.
Find the Right Buick SUV for Your Driving Needs
Whether you've always been a Buick fan or are simply looking for a luxury addition to your own vehicle lineup, a Buick SUV can offer everything you need. With a number of SUVs in different sizes – including compact and adaptable crossover options – the 2020 Buick SUV lineup has plenty to get excited about. Redesigns, new styling, and upgraded luxury features only make each vehicle more intriguing.
The best way to find out if one of the 2020 Buick SUVs mentioned here is for you? Do your research and decide if a Buick SUV is the right fit for your driving needs and your budget.
The first step in finding the 2020 Buick SUV that's right for you is searching for different models online. This will allow you to compare features, seating, power under the hood, and many more details. And you'll also be able to check pricing at your local Buick dealerships.
While doing this research, you can also search for offers, incentives, and special deals at Buick dealerships near you. This will help you get the lowest price possible on your new 2020 Buick SUV – and you'll be able to narrow down your options before taking a test drive.