Bad credit is defined as a FICO score of less than 600.1 There are many ways to end up with bad credit on your record. These include unpaid medical debts, balances on utility accounts, late payments on a credit card, declaring bankruptcy, having a tax lien, getting your car repossessed, and real estate foreclosures.
When you have bad credit, it affects nearly every aspect of your life. It could also cause you to miss out on some great opportunities to improve your life. Fortunately, there is hope if you choose the right credit card. The responsible use of the right credit card could help you rebuild your credit.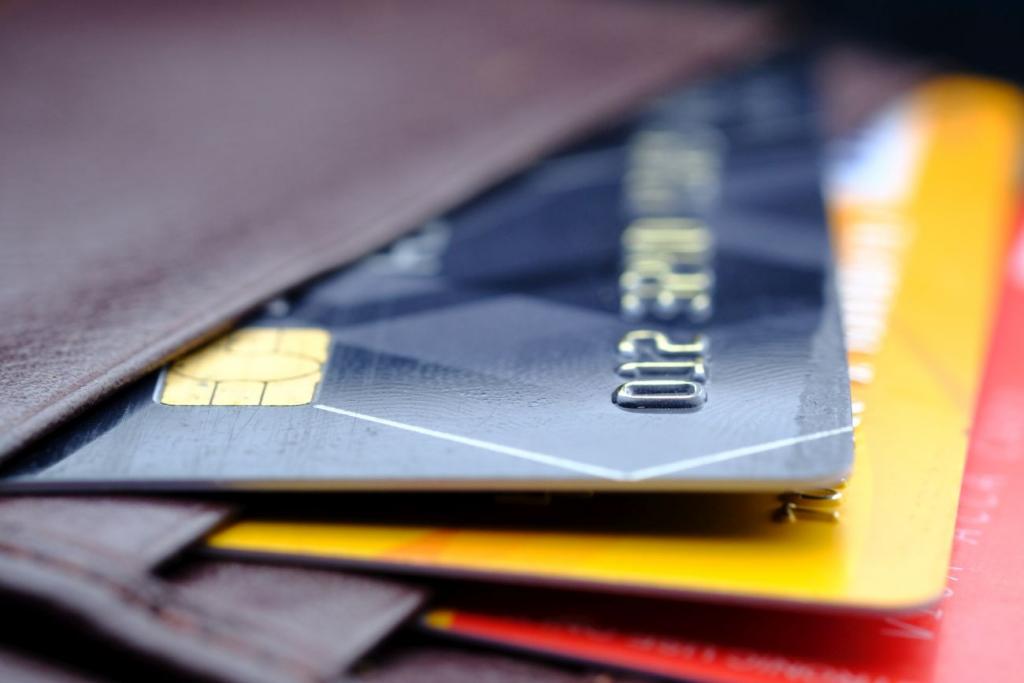 Unsecured vs. Secured Credit Cards
An unsecured credit card does not require a security deposit. In order to get an unsecured credit card, your credit score must be at least average. The better your credit score, the lower the interest rate you will pay on the card. Unsecured cards typically have higher credit limits.
A secured credit card requires you to pay a cash security deposit. This type of card lessens the risk of a customer defaulting on the payments to the issuing bank. The amount of your security deposit equals the amount of credit provided by the card. A secured credit card may be suitable for a person with a short credit history or bad credit.2
No matter which type of credit card you qualify for or choose, it is always important to use your credit responsibly.
Capital One Secured MasterCard
The Capital One Secured MasterCard is a good option for a person with bad credit or a short credit history. It has a $0 annual fee and a 24.99 percent variable annual percentage rate. The security deposit for this card is $49, $99, or $200. The exact amount of your deposit depends on your credit history and score. Plus, the deposit is refundable.3
The available credit line matches your initial credit line. The minimum is $200. If you choose to deposit more, you can have a higher credit line. After you make your first five monthly payments on time, you will have access to a higher credit line. This card rewards you for your on-time payments and responsible use of credit. You get to choose the day of the month that the payment is due and the form of payment to use.
An application is required. If your application is approved, you then make your deposits. Your card arrives within three weeks of approval.
Fingerhut Unsecured Card
The Fingerhut Unsecured Card is a natural choice for anyone with bad credit. There is no annual fee for the card. The interest rate varies based on your credit score. You do not have to pay an application fee in order to see if you are eligible to receive this card.
Fingerhut reports your timely payments to Experian, TransUnion, and Equifax, which helps you rebuild your credit and increase your credit score. Once you submit an online application, Fingerhut's website tells you within a few seconds if you qualify for the card.4
Discover It Secured Credit Card
The Discover It Secured credit card can be used anywhere that accepts Discover. It has no annual fee, which makes it a good choice for a person with bad credit. Your responsible use of the Discover It Secured credit card helps you build a good credit history. In order to get this card, you must pay a refundable security deposit. Your line of credit matches the amount of your deposit.
This card includes a benefit of social security number monitoring. Discover alerts you if your social security number is found on any known risky site, which helps protect you from identity theft. This card also provides you with one percent cash back on purchases made anywhere except gas stations and restaurants. For restaurant and gas station use, you get one percent cash back up to $1,000.
In order to apply for this card, you need to be at least 18 years old, have a social security number and a U.S. address. You must also have a U.S. bank account and provide the routing number.5
First National Bank Platinum Edition Visa Card
The First National Bank Platinum Edition Visa card is an unsecured credit card.
Along with not having an annual fee, this card is a good choice for those with bad credit because it offers fraud protection. If your card is lost or stolen, you are not held liable for the charges if you report the loss or theft within 24 hours. The company also monitors your account for unusual activity and alerts you if something suspicious is detected. Other features of this card include the ability to check your FICO score every month at no charge, auto rental insurance, and a $25 statement balance credit when you make a purchase during each of the first three billing cycles.6
To apply, you must submit your income, bank account information, social security number, and address. You must be 18 years old in order to apply.