As much as you love to travel, you can't forget that you're totally out of control while away from home. You can plan your trip down to the hour, but you're still dependent on airlines, hotels, cab drivers, and even the weather. Unpredictability can strike at any time, from last-second storms to airlines losing baggage to your pet ending up on the other end of the country.
You can't predict the mishaps that may happen while traveling, but you can protect yourself with travel insurance. For an insanely small investment, travel insurance could save you thousands of dollars if one or more of the following all-too-common scenarios happen during your trip.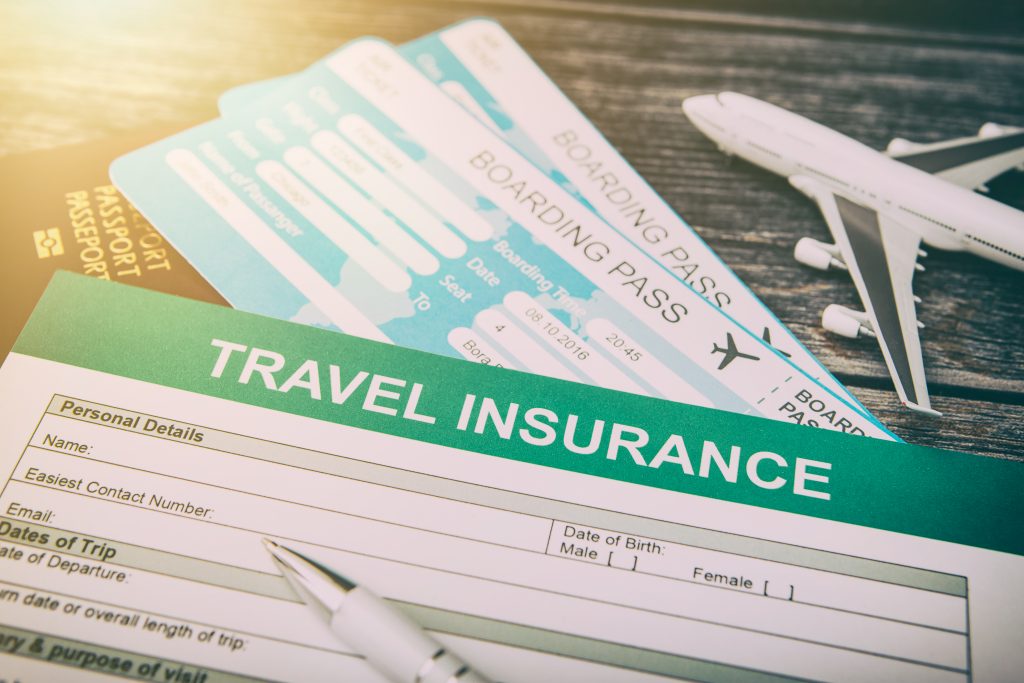 Check out the top reasons why people are choosing to look for travel insurance.
1. You Need to Cancel Your Trip
Most vacations are booked months in advance, and you never know what might happen in the days before you're scheduled to travel. Political unrest could break out in your destination city, or a loved one could get sick. Most trips aren't refundable, but there are two types of cancellation policies that may protect your investment:
Standard Trip Cancellation – Most comprehensive travel insurance policies will include basic cancellation coverage. The catch is you can only use it if you cancel for a reason specified in the policy. If it's due to an illness, you can expect to need a doctor's note verifying that you're unfit to travel.
Cancel for Any Reason – Not all travel insurance companies offer this, and you have to pay extra for it. But this type of insurance gives you the opportunity to cancel for any reason without losing your initial investment.
2. You Miss Your Connection or Flight
Most comprehensive travel insurance policies will cover your out-of-pocket expenses if you miss a connection or flight by no fault of your own. We're talking about weather cancellations or airline delays, or even a car accident that shuts down the highway and forces your late arrival to the airport. Many travel insurance policies will cover your expenses and get you on the next flight.
In these cases, your insurance may cover meals, hotel rooms, airline fees, and other expenses that come with missed flights. The catch is that most policies won't cover your expenses if you miss a connection or flight due to a mistake, like oversleeping or losing track of time. It's important to read your policy before departing for your trip so you know which circumstances are covered.
3. Your Flight is Cancelled
Cancelled flights are one of the most common reasons travelers purchase insurance. You never know when all flights will get canceled due to weather, leaving you stranded at the airport far from home.
There are many reasons your flight may get cancelled, and you'll have to pay for your meals, a hotel room, and possibly transportation while waiting to get on another flight – and it can take days to get rebooked. This all comes out of your pocket and adds to the cost of your trip if you aren't covered with adequate travel insurance.
4. Weather Causes Damages in Your Location
When a major storm rolls through your vacation destination, you're often left to suffer the damages along with the locals. For instance, if your hotel is considered uninhabitable after the storm, you're suddenly searching for new accommodations. You may also need to get out of the destination quickly, which means standing in line behind many other travelers trying to get on a plane regardless of the cost.
In these cases, it helps to have a travel insurance policy that covers your return flight, a new hotel room, food, and other expenses. You may also opt to drive to a safer destination so you can continue your trip without waiting in line at the airport, and that's another scenario your policy may help you cover.
5. You Get Sick, Injured, or Have an Accident
If your travel insurance includes medical expense coverage, it will pick up your expenses for emergency medical and dental care. If you need evacuation from your travel location to a hospital more qualified to handle your care, that is often covered as well.
Don't assume the healthcare coverage you use at home will cover you out of the United States. In most cases, you'll find that your primary insurance offers no coverage for overseas healthcare. This makes travel insurance with medical coverage critical because you never know when you're going to suffer an injury or get sick while away from home.
6. Your Baggage Gets Delayed or Lost
Standing by the baggage carousel and realizing your bags aren't coming around is disastrous. You're in a foreign location without your clothing and other personal belongings. If you don't have travel insurance, you're left to pay to replace your items.
Baggage coverage on a travel insurance policy will cover you for delays and complete losses. In the case of a delay, the insurance will cover the cost of replacements for items you need while waiting for your baggage to arrive. In the case of a complete loss, the insurance will cover the cost of replacing all items in the bag. The only catch? Most policies have a maximum limit for payout. Getting some of your money back is still better than having no coverage and losing the full value of all items.
7. You Lose Your Passport
Trip cancellation coverage often includes the loss or theft of a passport as a valid reason to file a claim. In this case, your passport is lost or stolen before you leave for the trip, and you must cancel to order and receive a new passport. Without this coverage, your prepaid trip expenses are likely nonrefundable.
If you lose your passport while away from home, your policy should help cover the expense of securing a replacement passport. Your trip interruption or delay benefits should help with added expenses required to get you back to your scheduled itinerary or safely home.
Travel Insurance Covers All These Situations for a Cheap Price
According to Consumer Reports, you can expect to pay between five and seven percent of your overall trip cost for travel insurance. One study by Value Penguin compared travel insurance prices for 50 travelers and came up with an average of $148, which is quite cheap when you realize your policy could save you hundreds of dollars if something goes wrong while you're away from home.
The cost of not having travel insurance when needed is far more expensive than buying a policy you may end up not needing. Think of it as paying for the peace of mind that comes with knowing you're fully protected.
Like anything, it's always a good idea to be aware of the latest research. We recommend comparing at least 3 or 4 options before making a final decision. Doing a search online is typically the quickest, most thorough way to discover all the pros and cons you need to keep in mind.