For millions of Americans, the urge to travel the world and bask in its glory can never be satisfied. For others, the opportunity to travel doesn't present itself until much later in life. After the kids have flown the nest, after you've retired, and after you've managed to save up enough money to truly experience all that this beautiful planet has to offer.
Today, we're going to take a look at the top 12 travel tips that all seniors should know.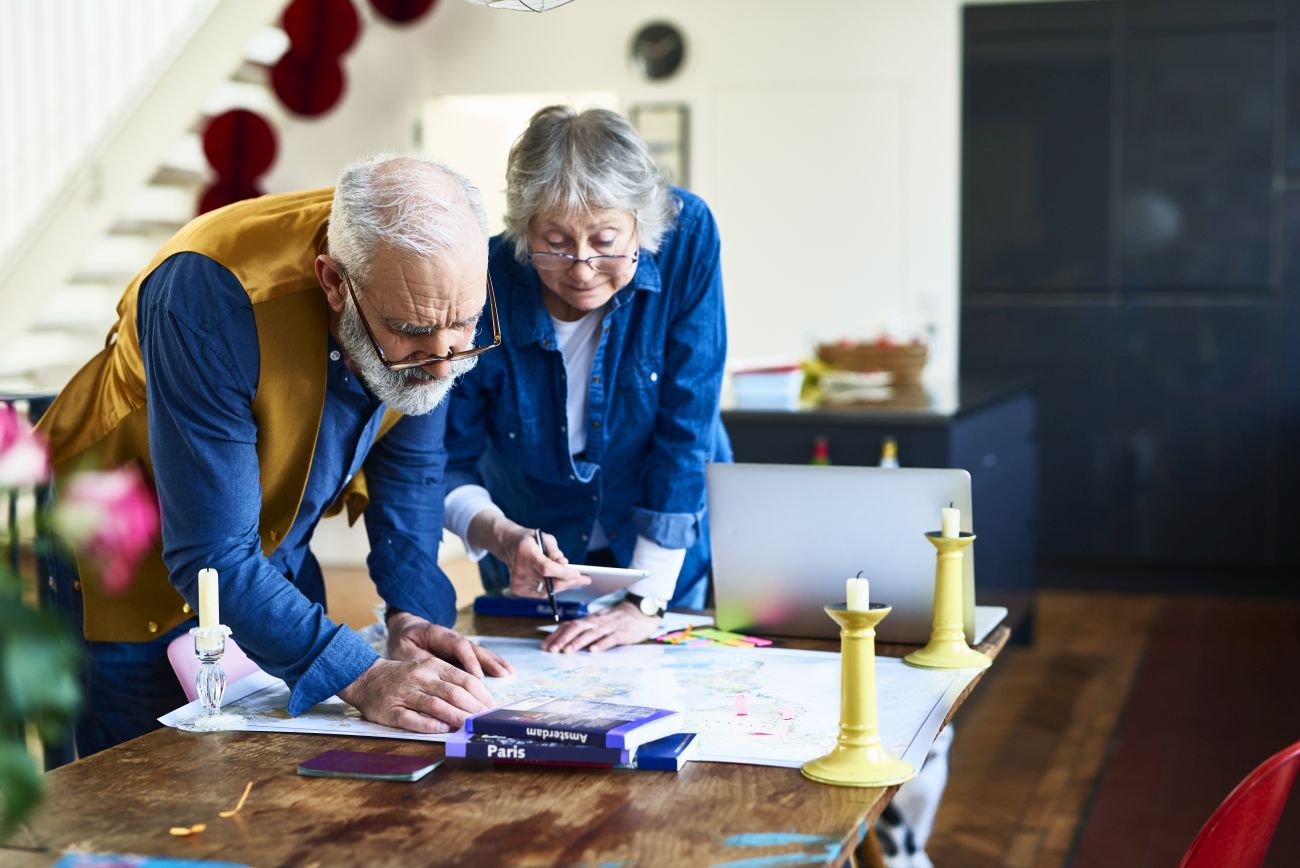 1. Make Arrangements in Advance
So many of the common obstacles to traveling can be completely avoided through careful consideration and planning.
Seating needs, wheelchair rentals, wheelchair accessibility, guide dog availability, availability of nearby medical centers, and more can all be arranged and sorted before you even head to the airport. In fact, many tour operators even specialize in accommodating the needs of seniors, so keep an eye out for senior-centric travel options during the early planning stages.
2. Consult Your Doctor
Consulting a doctor before traveling to a brand-new country is always a good idea, regardless of your age. Having said that, the older you are, the more crucial it is.
Request a full medical check-up, discuss your various concerns, and make sure that you're fully up to date on all your vaccinations. You may even want to get vaccinated against flu and pneumonia just in case.
3. Take the Fast Lane
Cueing up in long lines is a chore for even the most able-bodied among us. Thankfully, skipping the line has never been more feasible.
If you find yourself coming in and out of the country on a regular basis or are just hoping to save yourself some time every once in a while, consider applying to the Global Entry program or the NEXUS program. Both programs allow for speedy clearance for low-risk travelers in the United States. The application process requires a rigorous background check, but it will most definitely save you precious travel time.
4. Take Advantage of Senior Fares
Don't ever be afraid to cash in on those senior discounts.
American Airlines, British Airways, Delta Air Lines, Southwest Airlines, and United Airlines all offer seniors discounts on airfares when you book online or over the phone. And it's no small change either. Some airlines will cut the cost of your trip by up to $200!
Even if the airline that you're traveling with doesn't list a senior's discount, never be afraid to ask for one. It could save you quite a bit of cash over time.
5. Travel Insurance
Supplemental travel insurance is essential for jet-setting seniors. With a few rare exceptions, Medicare usually doesn't cover health care expenses while you're traveling outside of the U.S. Thankfully, most insurance providers should be able to provide you with a travel insurance add-on to your plan for the duration of your trip.
Do your research, weigh your options, and make sure that you have travel insurance before you take off.
6. Pack Light
Navigating a brand-new location is tricky enough without being tethered to a bunch of luggage. That's why we recommend that you avoid the hassle of babysitting a convoy of luggage and opt to pack light instead.
Make a list of your on-the-go essentials, cross out what you don't need and do your best to limit your luggage to a single carry-on or a convenient roller bag. Panning to do laundry while abroad could help manage your load and help ease your time in-transit.
7. Take A Full Supply of Medications
You may not need to worry about loading up a bag full of medication. If that's the case for you, then feel free to skip ahead.
If, however, you are one of the millions of American seniors that rely on prescription pills to manage pain or a chronic illness, do yourself a favor and fill up before you go. Filling a prescription in a foreign country is far from simple and a tragic waste of vacation time.
8. Check Your Luggage
When it comes to the airport, you'd do well to check your luggage in favor of carrying it on. Pulling along a travel bag across a busy airport can get tiresome and you'll want to conserve your energy for the flight ahead.
Remember, you can always request a complimentary wheelchair or purchase an electric cart should you need it. Sure, the extra expenses do tend to add up, but energy and comfort are what's most important here.
9. Sight See Late in the Day
The tips don't end once your plane has landed. There are plenty of ways that you can make traveling and sight-seeing easier on your time and your body.
If you do plan on taking in some world-famous landmarks on your trip, plan to do it later in the day. Not only are the crowds typically much thinner, but the temperatures are cooler and easier to manage.
10. Watch What You Eat
For many, watching what you eat goes without saying. But this common travel tip bears repeating, nonetheless.
Senior or no, watching what you consume can have a gigantic impact on your overall vacation enjoyment. Avoid drinking tap water, especially if you're traveling to certain locations. It's also probably best to avoid street food, spicy local dishes, and any restaurant that seems less than clean.
Trust us, it makes a difference!
11. Avoid Wearing Expensive Jewelry
Though it's sad to say, senior tourists are often targeted by those on the lookout for a quick — and illegal — buck. As such, you'll want to try your best to avoid standing out.
Leave the expensive watches, necklaces, and handbags at home. Not only will you lower your risk of losing them but limiting your valuables will also lower your risk of being a target for scam artists and criminals.
12. Check-in with Friends and Family
If you have an itinerary, be sure to share it with your friends and family before you set off on your foreign adventure. Don't be afraid to check-in via social media or with a quick phone call either.
Keeping your friends and family updated can go a long way to ease their mind and ensure that you stay safe on your trip.
Safe Travels!
Traveling the world can be intimidating. And that goes double for seniors. But you don't have to let your pre-travel nerves or your physiological hurdles get you down. With enough preparation and gusto, you too can globetrot like the rest of them.
Take pictures, eat great food, meet new people, and most importantly, have a great time!
Related Articles: 9 Best 2019 Pickup Trucks for Seniors and Here's How Seniors are Making Extra Money: Top 7 Part-Time Jobs