Most bank accounts come with strings attached. Be it monthly fees, the cost of specific features, or payments for access, these charges can add up fast. Having the right bank account for your needs is beneficial to cut down of the costs while maximizing your money's growth potential. If you don't have the right accounts, you could be leaving a lot of cash on the table.
Don't miss out on making the most of your money in 2019 by following this guide. Use it to help in selecting the right bank account(s) for your needs.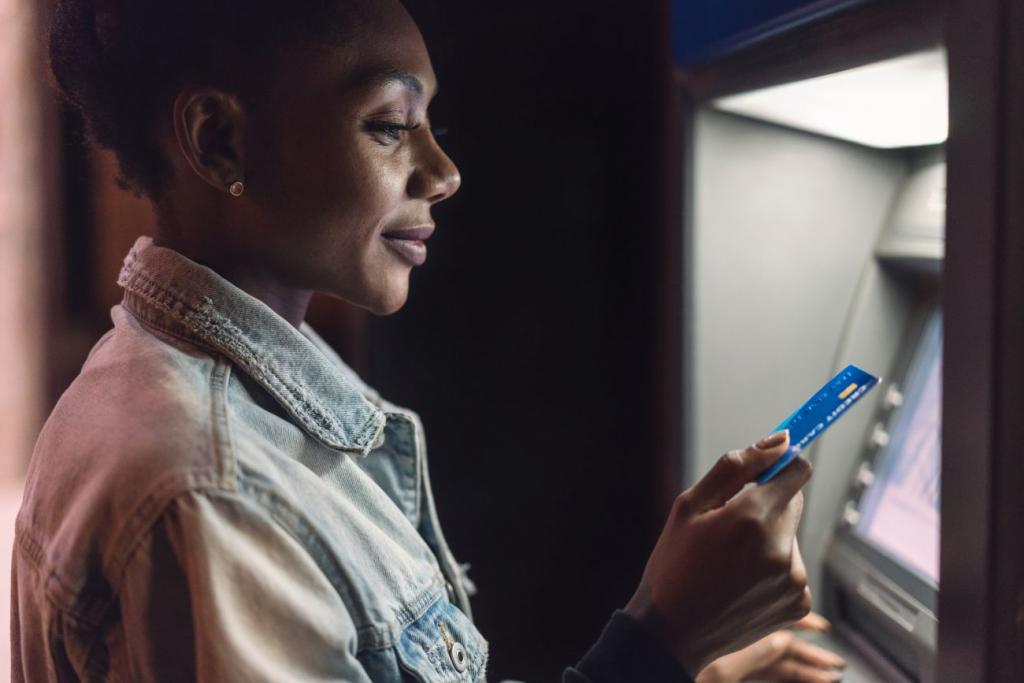 Checking Accounts
A checking account benefits you financially because it is very liquid. You can easily make deposits and withdrawals from the account. If paying with cash is not an option, you can usually pay with a check. You can access your money at an ATM when banks are closed. Electronic transfers of money to and from your checking account are also offered, which could reduce late bill and ATM transaction fees.1
Chase Sapphire Checking
Chase Sapphire Checking accounts require a $25 minimum opening balance. After the opening balance, a monthly fee of $10 to $25 applies.
With one of these checking accounts, you gain access to online bill payments, saving you money on bill processing and payment fees. You can use Chase's network of ATMs and any of their branch locations for support services in order to manage your account. If you aren't close to a Chase ATM, using another bank's ATM doesn't incur Chase fees.2
As an added bonus for those that open or upgrade to a Sapphire Checking account with at least $75,000 in qualifying deposits will receive 60,000 Ultimate Rewards points.3 Rewards points can be cashed in for account deposits or discounts from partnering retailers.
Citibank Checking
Citibank checking accounts have no minimum opening balance. While monthly fees vary between checking accounts, they can start as low as $4.50 to as high as $30. Plus, each checking account has the ability to get monthly fees waived if you maintain a certain balance.
You can deposit checks into your account with an app on your mobile device. These checking accounts allow you to pay bills online and conduct person-to-person transactions. You will have access to the Citibank network of ATMs for cash withdrawals. As a security measure, these accounts alert you if you have a low balance or if there is suspicious activity on your account.4
As an extra incentive, earn up to a $500 bonus depending on your balance after 60 days of opening the account.5
Savings Accounts
Savings accounts are financially beneficial because they provide you with a secure place to save money. Many people use them when they need to save money for an anticipated expense, such as new tires or a down payment on a new car, or an emergency. Plus, the money is insured by the Federal Deposit Insurance Corporation.6
Once in a savings account, the money is not as easy to access as the money in a checking account, so you won't be as tempted to dip into it for other purchases. Despite that, you can use the account's funds for electronic transfers. They are also beneficial because you earn some interest on your deposits.
HSBC Direct Savings
The HSBC Direct Savings provides convenient online savings accounts with 24/7 electronic access. There is a $1 minimum balance required in order to open an account. The deposits that you make accrue an interest rate of 2.22 percent.
These accounts allow you to deposit the checks that you receive by taking a photo and uploading them through the HSBC Direct Savings app on your mobile device. Savings accounts through HSBC Direct Savings give you access to online money management tools. You can use the tools to set up savings goals, create a budget, or save for specific objectives. For security, the accounts offer email alerts for low balances and suspicious account activity.7
Discover Online Savings
The Discover Online Savings account is managed by the Discover credit card company. The Discover Online Savings account yields a 2.1 percent interest rate. Interest on your deposits is compounded on a daily basis. There are no monthly minimum balances and no maintenance fees for these accounts. Even better, the minimum opening deposit is $0. You can access official bank checks and cashier's checks at no cost with one of these savings accounts.8
Health Savings Accounts
A health savings account is different from checking or savings accounts. Health savings accounts are for people with a high-deductible health insurance plan, so they could use the funds to pay for their co-insurance, deductibles, and other out-of-pocket expenses.9 These accounts benefit you because you do not have to pay any income tax on the money that you transfer to them, which reduces your tax burden. As such, all the deposits are done through your paycheck.
If you are self-employed, you can still set up a health savings account through an independent service or bank.
HealthEquity HSA
The HealthEquity HSA awards you interest on the money in the account. Plus, it rolls over from one year to the next if you do not use all the funds.
If your account meets a balance threshold of $5,000, you can choose to invest part or all of it in mutual funds. This maximizes your return, and income from the investments is not taxed. Also, the HealthEquity HSA can be used for yourself or any of your dependents.10
You could be missing out on a lot of financial benefits if you don't have the right bank account(s). Take your time, do your research, and select the best account for your needs.