If you're a senior, safety is usually your number one priority when it comes to buying a new vehicle. If you're in the market for a new car this year, we are happy to tell you that 2019 already has been a great year when it comes to finding cars that will meet your specific needs — from increased safety, easy-to-use controls, and better visibility.
To make your decision, a little easier we have reviewed five 2019 model-year vehicles that have earned the highest possible Top Safety Pick rating. Many of these vehicles include new safety features, a higher driving perspective, comforts for drivers and passengers, and better yet, they all come at an affordable price.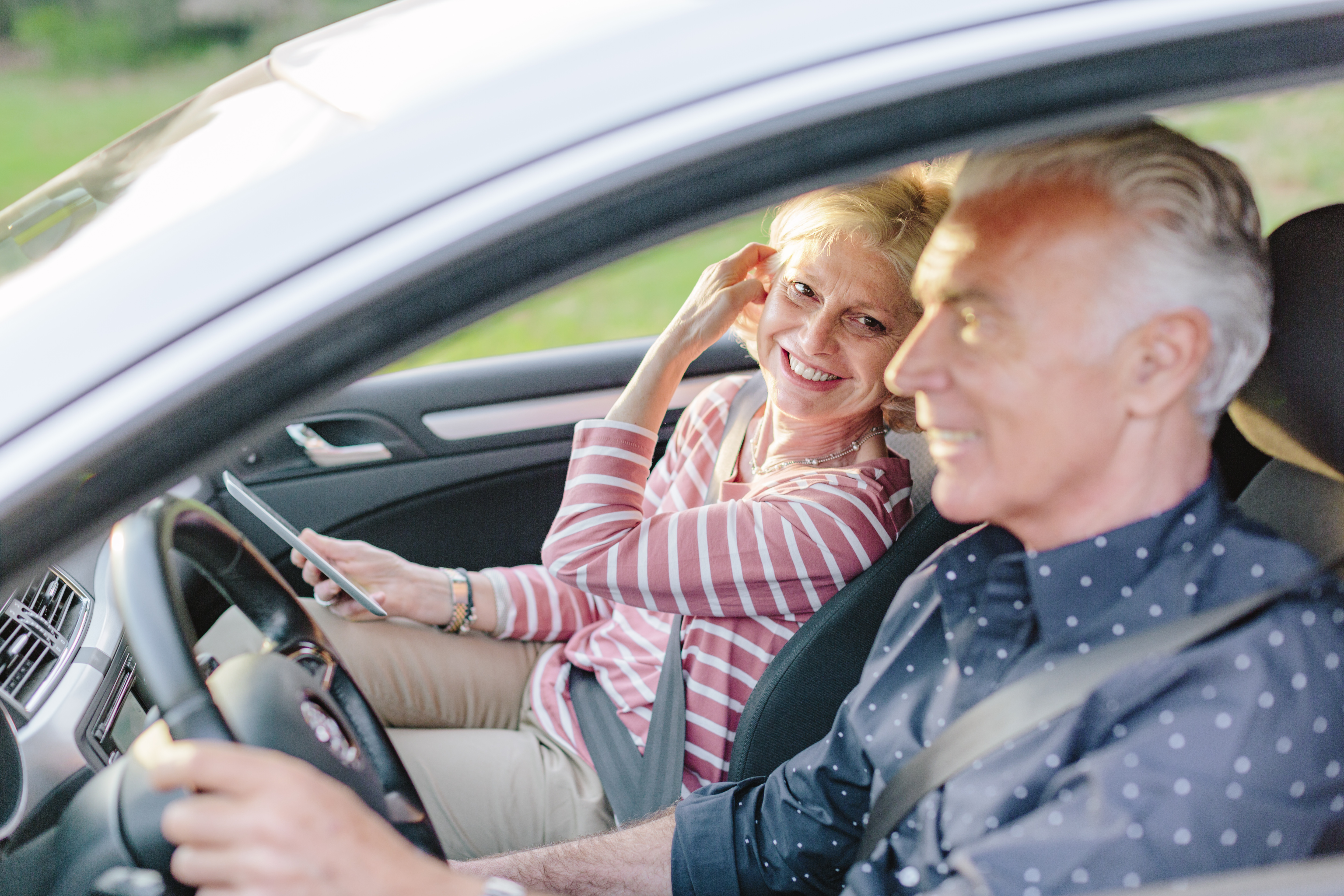 2019 Honda Insight
A 2019 Motor Trend car of the year finalist1, the 2019 Honda Insight not only offers excellent fuel economy and a spacious interior, but it received a perfect five-star overall rating from the NHTSA. Older drivers will be happy to know that the IIHS also awarded this car with the 2019 Top Safety Pick after scoring "Good" (the highest possible score) in all categories.
The 2019 Honda Insight is built with safety in mind. As such, Honda Sensing, a suite of active driver assistance features, comes standard on all trims. Other safety features include forward collision warning, automatic emergency braking, road departure mitigation, lane keeping assist, adaptive cruise control, traffic sign recognition, automatic high beams, and lane departure warning. Those looking to upgrade to the EX and Touring trims, these trims come equipped with Honda's LaneWatch system, which uses a camera to display what's on the right side of the car via the main touchscreen.
As for the tech features, the LX base model comes standard with automatic climate control, cloth upholstery, a five-inch screen, Bluetooth, a single USB port, a six-speaker audio system, LED headlights, and a rearview camera. Plus, never worry about losing your keys again, as the base model comes standard with keyless entry and start.2
2019 Toyota Avalon
Considering it was awarded the 2019 Top Safety Pick by the IIHS, the 2019 Toyota Avalon is sure to put seniors' minds at ease.
As such, safety is a priority for Toyota. All Avalon models come standard with Toyota's newest suite of active safety features, which includes adaptive cruise control, active lane control, blind-spot monitors, traction and stability control systems, and forward-collision warnings with automatic emergency braking. In addition to this extensive suite, the Avalon is equipped with 10 airbags.
Although the Avalon has a heavy focus on driver safety, Toyota didn't skimp when it came to luxury features. In particular, the real wood trim of the interior gives it a sharp, cohesive, and cozy while still feeling spacious. Plus, the front seats have improved in terms of all-day comfort. The power adjustable front seats now allow even the tallest of driver or passenger more than enough leg room. Even sweeter, all these features are offered at the same price as a nonluxury car brand.
Some of the other features included in the 2019 Toyota Avalon are a nine-inch infotainment touchscreen monitor with Apple CarPlay compatibility and Bluetooth connectivity, five USB ports, and LED headlights and taillights.3
2019 Hyundai Sonata
The 2019 Hyundai Sonata offers both comfort and style — which we know is a plus in most seniors ideal vehicle. According to reviews, there is quite a lot of space up front and in the trunk, which makes it perfect for hauling items for a weekend getaway with the grandkids. Plus, the front seats are incredibly comfortable with plenty of room for adjustment.
In terms of safety, the 2019 Hyundai Sonata has earned excellent crash-test scores across the board. In fact, the NHTSA has given it a five-star overall safety rating and the IIHS also calls the 2019 Hyundai Sonata a Top Safety Pick.
So, what safety features can we expect? Well, all Sonatas come standard with blind-spot monitors with rear cross-traffic alerts. The Sonata SEL sedans models come equipped with adaptive cruise control, active lane control, and forward-collision warnings with automatic emergency braking for an added $1,000 — which is standard on higher trims.
As for the features, all Sonatas come standard with Bluetooth with audio streaming and a 7.0-inch infotainment screen with Apple CarPlay and Android Auto compatibility.4
2019 Subaru Impreza
If you're looking for a vehicle that constantly earns top marks in crash tests by both the NHTSA and the IIHS, look no further than the 2019 Subaru Impreza.
You'll be happy to know that all Impreza models come with seven airbags, a rearview camera, and stability control. Optional on CVT models and standard on the Limited trim is a suite of crash-avoidance tech including automatic emergency braking, adaptive cruise control, and active lane control. Blind-spot monitors and rear cross-traffic alerts are optional on all but the base Impreza.
Standard tech features for the Impreza include a 6.5-inch touchscreen for infotainment with Apple CarPlay and Android Auto compatibility, air conditioning, power features, and Bluetooth.5
2019 Chevrolet Impala
Rated as one of the best safety picks by Kelley Blue Book6, the 2019 Chevrolet Impala is the perfect vehicle to take on long trips with or without the grandkids. Better yet, the 2019 Chevrolet Impala starts at under $30,000.
You'll definitely be impressed with all the added safety features that come standard active safety systems. These features include side blind zone alerts along with lane change alert and rear park assist that warns when your bumper approaches objects. Lane departure warning, rear cross-traffic alerts, and forward collision alerts are also available.
In addition to the safety features, all models come equipped with Chevy's MyLink infotainment system, which is considered one of the best entertainment systems out there. The system comes with onboard Wi-Fi, Bluetooth, voice activation, Apple CarPlay and Android Auto connectivity, and a large eight-inch screen.7
Find 2019 Senior-Friendly Cars at an Affordable Price
Did you know that the start of a new year is one of the best times to buy a new vehicle? Right now, car buyers will benefit from incentives offered by dealers who are looking to clear out their stock.
Whether you're looking for a vehicle that is easy to handle or a car loaded with the latest in safety, there are plenty of incentives and deals on some of the best options for seniors. Since incentives change each month, it's a smart decision to search before you buy and compare different pricing and offers.
Like anything, it's always a good idea to be aware of the latest research. We recommend comparing at least 3 or 4 options before making a final decision. Doing a search online is typically the quickest, most thorough way to discover all the pros and cons you need to keep in mind.