If you're car shopping as a parent, you owe it to yourself to check out the latest SUVs on the market. With a great blend of performance, utility, reliability, seating capacity and cargo space, the SUV body style offers everything you might need for a growing family. That's part of the reason why SUVs have quickly become some of the most popular vehicles on the road.1
When it comes to selecting the perfect family vehicle, there are a few factors to keep in mind. These factors are being able to fit a lot of passengers, great gas mileage, excellent entertainment features, a track record of reliability, and comfortable seating for those long road trips. To help you narrow down your options, here are five of the best family SUVs for the 2019 model year.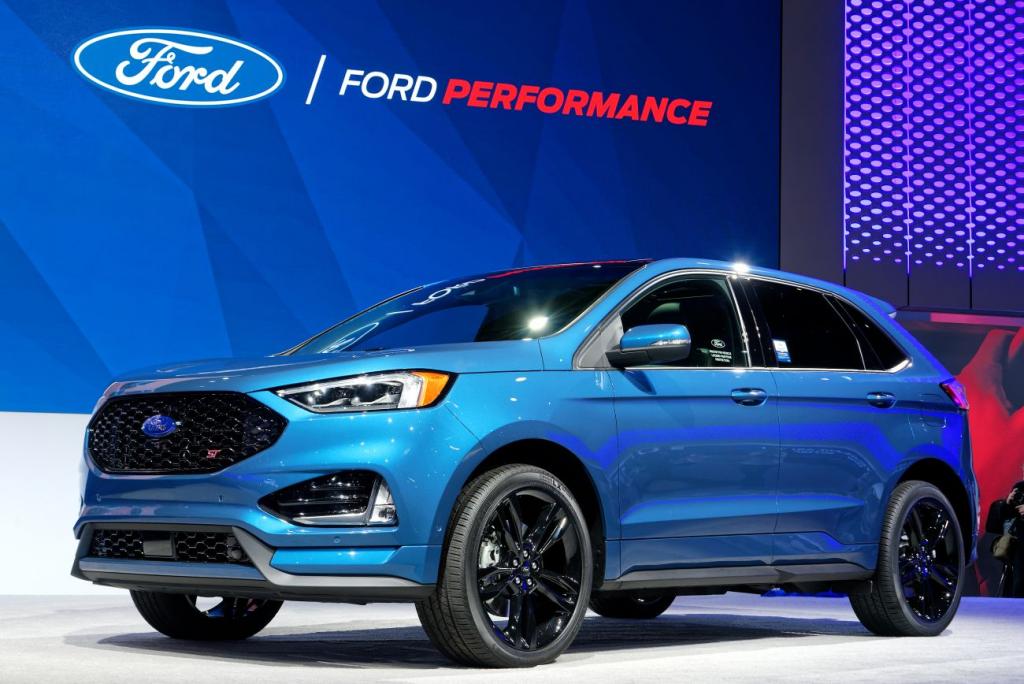 1. 2019 Toyota Highlander
More than most vehicles, a Toyota Highlander is a real investment. In fact, more people keep Toyota Highlanders for at least a decade than virtually any other vehicle on the road.2 The Toyota SUV also ranks among the most reliable vehicles available.3 For nearly two decades, the Highlander model has created a legacy of safety, reliability, and utility that makes it an excellent pick for nearly any family.
The 2019 model4 offers a sturdy and dependable V6 engine option, a stellar safety record, and a delightfully comfortable cabin equipped to seat up to eight people. If fuel economy is your thing, you can even spring for the fuel-sipping hybrid without losing much in the way of performance. Adding to the 2019 Highlander's family-hauling bona fides are near-luxury ride quality and a smartly designed interior that provides all the storage and passenger room your family is likely to need.
2. 2019 Honda Pilot
There's a lot to like about the Honda Pilot. It's always been a safe and reliable family vehicle, but the Pilot hasn't always been known as a stylish ride. A mid-run refresh has helped to change that.
The 2019 Honda Pilot5 features a few aesthetic changes that give the sturdy people-hauler a slightly more rakish look. Thankfully, it otherwise remains as solid and qualified as ever. It even boasts a 2018 IIHS Top Safety Pick+ award thanks to excellent crash ratings and a variety of active safety features.6
Elsewhere, the Pilot's drivetrain has been reworked a bit to make it sportier and more responsive. Honda's CabinTalk system is also included. This innovative touch provides an intercom and allows front-row occupants to pause or stop videos being played on the rear-seat entertainment system. It's a fantastic addition for parents, making it easy to keep a handle on an entire unruly family on the go. Rounding things out is a very comfortable ride and a cabin that's surprisingly roomy for passengers in all three rows. It's still not the flashiest option available, but it's a great choice for a comfortable, no-nonsense family vehicle.
3. 2019 Honda CR-V
Having been redesigned just three years ago, the Honda CR-V hasn't changed a whole lot in recent years. That's not a bad thing as the CR-V has long been known for its safety, reliability, and utility. In fact, it's been an IIHS Top Safety Pick+ in each of the four previous years. It's fair to assume the 2019 model7 will follow suit once crash testing has been done.
In addition to its sterling safety credentials, the CR-V is also comfortable and roomy for up to five passengers. The second row's Magic Seat provides plenty of flexibility to meet a variety of passenger and cargo configurations on the go. The CR-V is also among the most economical vehicles in its class, so you can expect around 30 mpg combined from the base engine. It's not the most stylish or dynamic vehicle on the road, but the 2019 Honda CR-V is undeniably one of the most useful and value-oriented for families.
4. 2019 Ford Edge
Are you looking for a family SUV with a little more spunk than the competition? If so, the 2019 Ford Edge8 is a strong contender.
Despite having only two rows of seats, the Edge offers more than enough cargo room and passenger space to accommodate the average family. It's also attractively styled, outfitted with a bunch of standard tech features, and available with a whole host of optional add-ons that can transform the interior into something resembling a luxury SUV.
Under the hood, the 2019 Ford Edge offers a choice between efficiency and performance. Most trim levels are powered by a four-cylinder turbocharged EcoBoost engine that musters up 25 mpg combined while producing a respectable 250 horsepower. For a little more fun, the Ford Edge ST offers a twin-turbo EcoBoost V6 with all-wheel drive. With the addition of more standard safety features than ever before, the 2019 Edge offers a great compromise for parents who demand a little more excitement.
5. 2019 Chevrolet Traverse
The Chevrolet Traverse has only been around since 2009, but it already boasts an impressive history. It's earned awards from J.D. Power for both dependability and performance. It was also named the best three-row family SUV in 2018 by U.S. News & World Report.9 With an appealing mix of smooth and sporty driving performance, generous cargo capacity, and five-star safety ratings from the National Highway Traffic Safety Administration, it isn't hard to see why.
The Traverse is an especially appealing option if you're pining for a nimble crossover, but you just can't manage with five seats. Despite shedding hundreds of pounds, the 2019 Traverse10 actually offers even more legroom than the previous year. It all adds up to a positively cavernous interior that can accommodate nearly anything your family might throw at it. The Traverse also features excellent smartphone integration, an assortment of USB ports, and the useful and intuitive Chevrolet MyLink infotainment system, ensuring that you can keep the whole family entertained on your next road trip.
Get These Family-Friendly SUVs At an Affordable Price
It's hard to beat an SUV when it comes to choosing the best vehicle for your family. Few other automobiles can match the fusion of form, function, and comfort that you'll get from the SUVs above.
Best of all, you can even save some extra cash on a new purchase. Qualifying military personnel and their families can currently take $500 off the purchase of a 2019 Toyota Highlander.11 Similarly, military personnel and recent college graduates can also take $500 off a new 2019 Honda Pilot or CR-V.12 Purchasing a 2019 Ford Edge may qualify you for a 4.9 percent APR or up to $1,500 in incentives.13
Check out each of the SUVs above to discover which one best fits your family's needs.