Regularly monitoring your credit might seem like a tedious task, but it's incredibly important. In 2017, a study conducted by Javelin Strategy and Research¹ found that identity theft affected 16.7 million people in the United States. And you could become one of those millions of people in just a few seconds.
When identity theft happens, it can hurt your credit score and ruin you financially. However, beyond identity theft, keeping a close eye on your credit score is important when you want to make a major financial decision like buying a car or a house.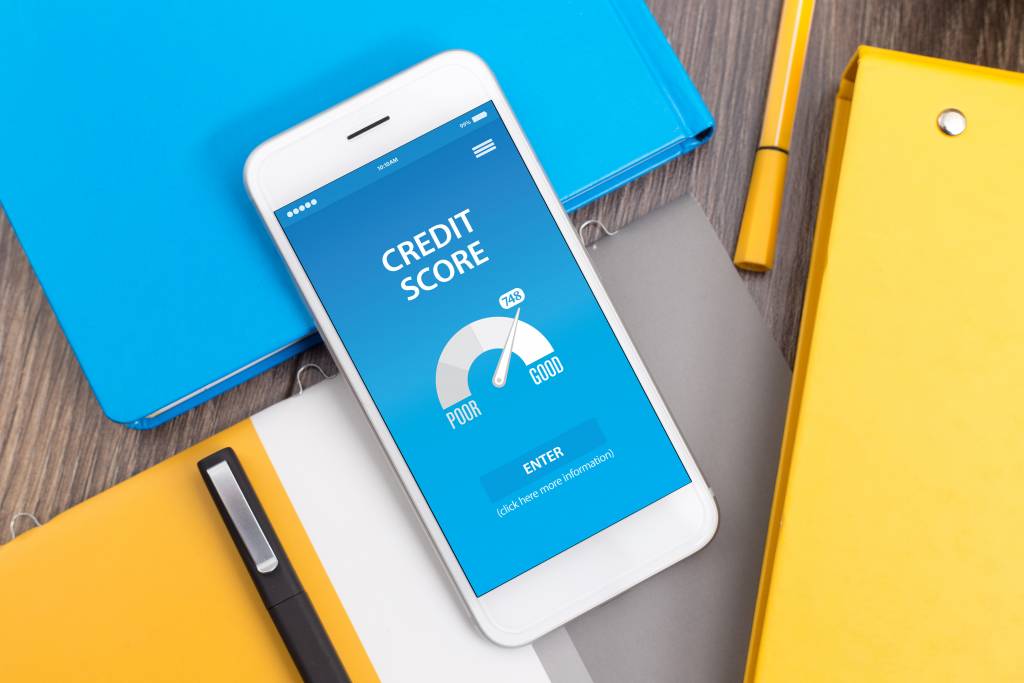 Whether you're trying to increase your score or protect your identity, a credit monitoring service can make your job easy – and they'll even monitor your credit for free. A credit monitoring service is an important tool to keep your score safe and thriving, and we've rounded up the top choices for 2018.
1. Credit Karma: the Best Free Service
Credit Karma is the best of the best when it comes to credit monitoring services for one big reason: it's entirely free. You won't have to enter credit card information or sign up for any limited-time trials; Credit Karma is always free, no exceptions. And Credit Karma is the only truly free credit monitoring service available.
Sign up for Credit Karma and you'll be able to monitor both your TransUnion and Equifax credit reports any time you'd like. Every time you log in, the site updates your credit score to reflect the most up-to-date information and transactions. Credit Karma monitors your credit, too, alerting you to any changes in your score and any suspicious activity or potential information breaches.
The Benefits:
100 percent free
Real-time credit alerts
Continuous credit monitoring
Includes both TransUnion and Equifax reports
The Drawbacks:
Credit Karma's score may not reflect your actual FICO score
No Experian credit score monitoring
2. Experian: the Best Choice for Families
Experian is one of the three major credit bureaus, so it makes sense that one of the biggest credit score players offers one of the best monitoring services. Sign up for Experian's IdentityWorks credit monitoring service, and you'll have all three of your credit reports covered. IdentityWorks will provide you with updated credit scores and credit changes while also notifying you of any changes that look like they could be the result of identity theft.
But IdentityWorks doesn't stop there. The monitoring service also performs Dark Web scans, notifying you if your information is found. The service will also notify you if a sex offender moves into your neighborhood, scans criminal records to see if someone's using your name to commit crimes, monitors the U.S. Postal Service to see if someone's opened a new address or account in your name, and alerts you every time your social security number is used. IdentityWorks isn't free, but Experian does offer a free 30-day trial subscription. You can try the service out and assess its value without paying anything.
The Benefits:
Free 30-day trial
All 3 credit reports are monitored
Real-time monitoring and alerts
Dark Web scans and social security number monitoring
Can add up to 10 family members to your plan
The Drawbacks:
Credit monitoring plans start at $9.99 after the free trial ends
Plans can get as expensive as $20 per month, plus extra fees for additional services
3. myFICO: the Most Reliable Choice
The most important number for your credit score is your FICO score – that's the number major lenders, from home loan providers to banks to car dealerships, use to determine your creditworthiness. Fortunately, you can monitor and protect your FICO score with the myFICO Ultimate 3B credit monitoring service. With instant access to all three of your credit reports, different versions of your credit score for different lenders like mortgage, auto, and credit cards, and quarterly updates, you'll have all the information you could ever want about your credit.
Sign up for myFICO and you'll also receive regular alerts any time your credit information changes. If a new account is opened or there's a new inquiry into your credit, you'll be the first to know. You can also set up alerts to be notified when collections agencies are involved, your address changes, or account balances change. MyFICO does come with a cost, though: $29.95 per month or $329 if you pay for a full year up front.
The Benefits:
Provides your FICO score along with multiple lender-specific scores
Alerts any time credit information changes
Alerts when impactful credit actions happen, like inquiries or collection agency changes
The Drawbacks:
No free trial available
Costs over $300 per year
Credit scores are updated once once per quarter
Start Monitoring Your Credit Today
Identity fraud is a real threat, and it's only becoming more common as millions of people are affected every year. A credit monitoring service can keep you and your information safe, catching fraudulent activity by providing credit reports, consumer alerts, and continuous account tracking. If criminals attack your online accounts, it could lower your credit score and make it difficult for you to get a loan approved for a home, a vehicle, and other purchases. Fortunately, when you sign up with a reliable credit monitoring service, you won't have to worry about these potential crises.
Before you sign up for credit monitoring, research these services and others available thoroughly. You don't have to pay much – or at all – to keep your information and your credit score safe. It may seem unnecessary today, but safety is always a smart idea. With no-risk free trials, free monitoring services, and easy-to-use options, there's no better time to start monitoring your credit.
Like anything, it's always a good idea to be aware of the latest research. We recommend comparing at least 3 or 4 options before making a final decision. Doing a search online is typically the quickest, most thorough way to discover all the pros and cons you need to keep in mind.