Your credit score is one of the most important pieces of your financial profile. A strong credit score and a healthy credit report can open many financial opportunities to you. And a poor credit score can leave you financially frustrated.
However, in order to maintain a good credit score, you need to keep an eye on your credit report. Fortunately, there are ways to monitor both your credit report and your score – like credit monitoring apps.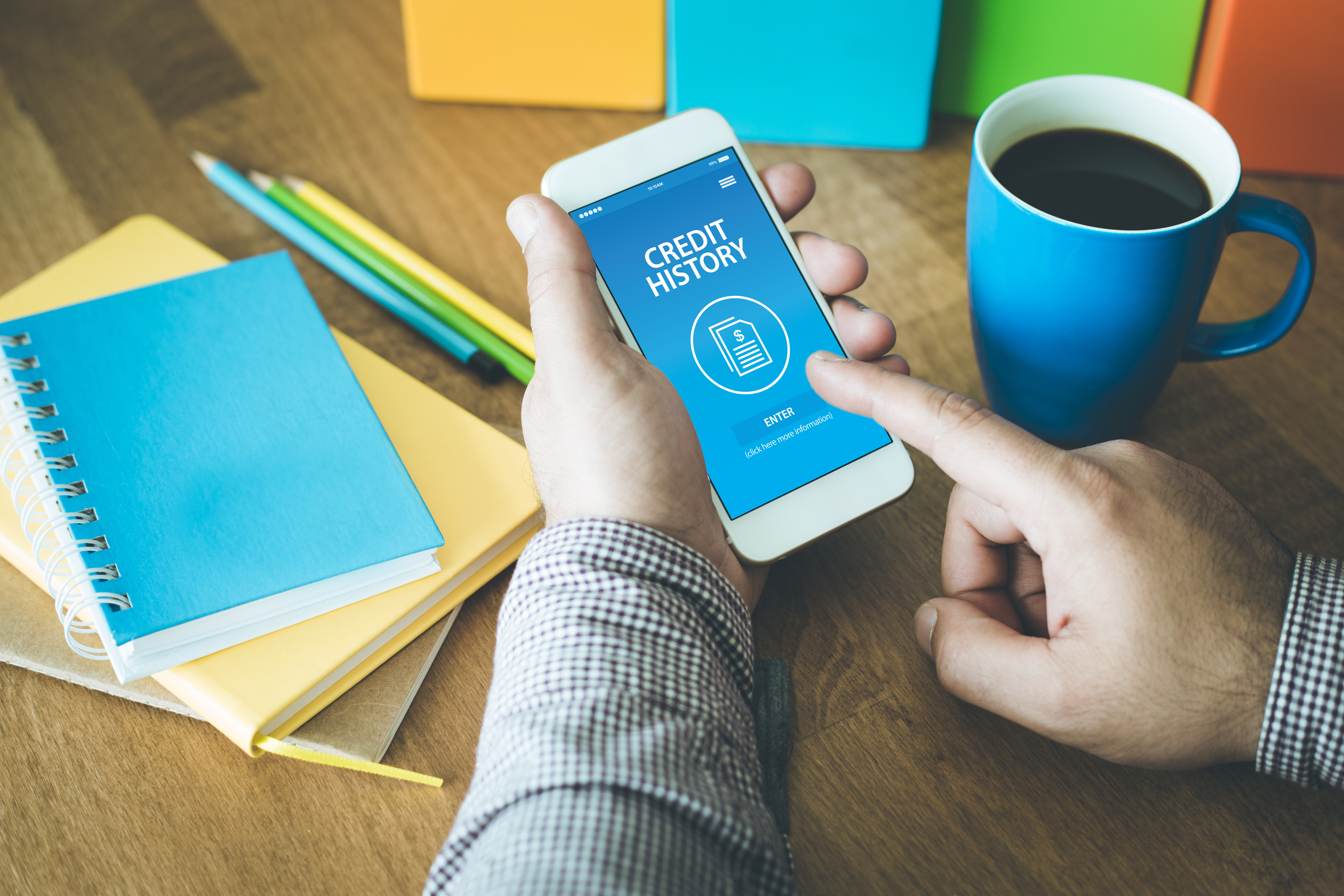 Credit monitoring apps allow you to see both your credit report and your credit score any time. And these apps can also help you keep your most important information safe. Keeping an eye on your credit means you'll be able to catch any instances of identity theft, if they happen.
So, if you're looking for an effortless way to work on your credit, you need to try a credit score monitoring app. The following are a few of the best apps available right now.
CreditKarma
Price: Free
Best For: An in-depth breakdown of what's shaping your credit score.
If you're looking for insight into your credit score, there's no better credit score monitoring app than CreditKarma. CreditKarma offers a free credit report and credit score every time you log onto the app. The app lets you see and monitor both your TransUnion and Equifax credit reports and scores. And it's truly free – you never have to add a credit card or sign up for any trials¹.
Your credit score is instantly updated each time you open the CreditKarma app, and your credit report is updated weekly. This gives you the most up-to-date view possible. You can also view all of the factors that influence your credit score, which is excellent for anyone looking to improve.
Additionally, if you're worried about identity theft, CreditKarma provides free monitoring. You can choose to get alerts any time something changes on your credit report, helping you catch unusual activity fast.
Credit Sesame
Price: Free, with optional membership plans
Best For: Assessing your financial history and available options.
If you want to check in on your credit score and see what that score can do for you, you'll love the Credit Sesame app. This app, which is free to use, lets you see your Experian credit score. The app performs a "soft pull" on your credit history to update your financial picture, giving you so much more than just a score.
In addition to your credit score, you're also able to view your current lines of credit. Credit Sesame can show you how much you currently owe, your current interest rates, and how your credit score is being shaped². And, if you're looking for advice, the app will even offer tips and tricks to improve your score, along with refinancing options if you have high-interest debt you'd like to pay off.
You can enjoy most of Credit Sesame's features for free, with a basic membership. However, if you'd like to see more than your score and your credit report, you can upgrade to a paid membership.
Credit.com
Price: Free
Best For: Working on improving both your credit score and credit history.
Credit.com is a popular website for financial advice and information – and the Credit.com app offers even more helpful data for individuals. This app not only gives you access to both your Experian and Vantage 3.0 credit reports, but also grades your credit score to offer you guidance and suggestions³.
The Credit.com app gives your credit score a letter grade ranging from A+ to F. That grade is based on the five factors that influence your credit score: payment history, debt utilization ratio, credit age, mix of account types, and number of hard inquiries. Then, based on your grade, the app offers ways to take action to improve your score. It can also help you spot errors, improve past mistakes, and practice better financial habits.
Credit.com is one of the easiest apps to use and understand. With plenty of visual aids and handy information, you can get to work and start increasing your credit score every time you peek at the app. If you're on an upward trajectory, you'll get to watch your credit score grade improve in real time too.
CreditWise
Price: Free
Best For: Monitoring and improving your TransUnion credit score.
CreditWise, an app created by Capital One, lets anyone monitor their credit score for free. Even if you aren't a Capital One customer or borrower, you can rely on the CreditWise app to track your TransUnion score, check in on your credit report, and read helpful financial advice.
The CreditWise app updates your credit score weekly. You'll also enjoy a free credit simulator, which is a handy tool that allows you to play with your credit score. The simulator lets you simulate financial choices, like opening a new credit card or paying off a loan, to see how that move will affect your credit score⁴. With this awesome tool, you can test out different financial decisions before making a permanent impact on your score.
Additionally, CreditWise lets you keep a close eye on your credit report. With regular updates, you'll be able to see your progress in real time. And that can help you work towards better financial health.
Keep an Eye on Your Credit Score With These Apps
Whether you're working on improving your credit score or simply want to keep track of what's happening with your credit, a credit monitoring app can be a huge help. And the apps mentioned here offer so much more than just a peek at your credit score. With advice, simulators, and even free, updated credit reports, these apps can help you step into a better financial future.
And these aren't the only credit score monitoring options available. There are plenty of other financial tools that can help you monitor your credit score right from your smartphone. All you have to do is search for them.