Think you can't finance a new car because your credit isn't perfect? That's a myth.
Anyone can finance a car today – and you don't have to have a stellar credit score to get a great loan. If you have poor credit, you have options that will allow you to finance the car of your dreams with a reasonable monthly payment.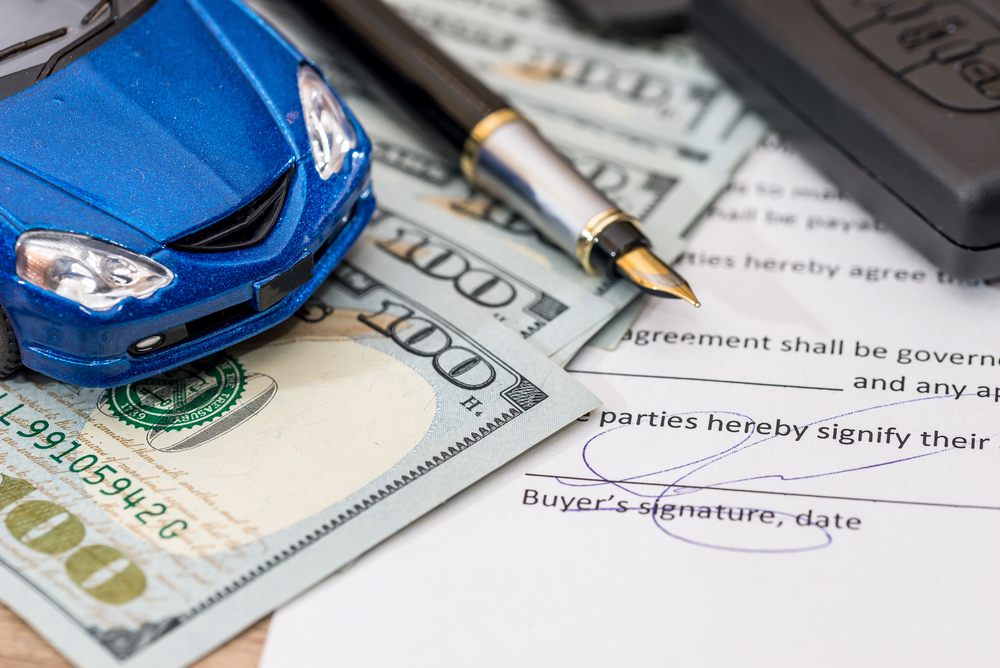 Check out the loans available from the following lenders, all of which are great options for anyone in need of financing who has weak or bad credit.
Lending Tree
Having a poor credit score doesn't mean you have to pay sky high interest or pay cash for a new car. With Lending Tree, you can score the right loan for the car you want, and you could get an interest rate as low as 3.99 percent¹.
Lending Tree lets you see all of the auto financing options available to you, no matter what your credit score is. With their helpful online tool, you can search by type of loan and apply for financing in just minutes. Once you've applied, you'll be able to compare loans from up to five different lenders all at once – and then you can choose the best option for your finances, budget, and credit score.
Pros
Interest rates as low as 3.99 percent
Can quickly compare up to 5 loan offers in one place
Huge national lender database, providing more loan options
No cost to apply for financing
Lenders and loans available for all credit types and scores
Cons
To see more than 5 loan offers, you'll need to repeat the application process
Auto Credit Express
With the motto of "Hassle Free Auto Financing," Auto Credit Express is here to make buying a vehicle easy for anyone – regardless of credit score or history. Auto Credit Express will work with you to find the perfect loan for your financial situation, and you can use these loans to buy a new or used car from any dealership. Unlike other lenders who might turn away those with bankruptcy or a credit score of 625 or lower, Auto Credit Express will find a loan that suits you.
To qualify for financing through Auto Credit Express, you'll need to have a monthly gross income of at least $1,500 if your credit score is under 625². And you won't be denied if you're shopping for a loan for an older, high mileage vehicle. Auto Credit Express will give you options for any kind of auto purchase, letting you choose from a few different possibilities.
Pros
Offers plenty of options
Can find financing for new or used vehicles
Works with traditional dealers and special finance dealers to find you the right loan for your credit score
Doesn't deny financing for older vehicles
Cons
Won't approve loans to buy a vehicle from a private seller
MyAutoLoan.com
Having less-than-perfect credit can mean lenders prey on you in different ways, from adding fees and high interest to auto loans to limiting the kinds of vehicles you're able to finance purchasing. With loan offers from MyAutoLoan.com, you don't have to worry about these financial woes – in just two minutes, you could have as many as four different lenders offering you loans, no matter your credit score³.
To find financing through MyAutoLoan.com, you'll need to have a minimum of $1,800 in income per month or a total income of $21,600 per year, no open bankruptcies, and be interested in buying a car that's 10 years old or younger⁴. And to help you factor in interest on any loan, MyAutoLoan.com offers an interest rate estimator tool to help you figure out the APR you're likely to pay.
Pros
Loan application process takes just 2 minutes
Can view offers from up to 4 lenders at once
Financing will be in your hands within 24 hours
Allows financing for cars purchased from private sellers
100 percent free, with no fees
Also offers auto loan refinancing
Cons
Personal information is shared with multiple lenders
May not be able to get a loan for an older, high-mileage car
Capital One
Whether you're shopping for a new or used car, Capital One offers plenty of loan options and potential lenders. With more than 12,000 auto dealerships⁵ offering financing with Capital One, there are plenty of options for those with credit in any shape.
Capital One also allows you to pre-qualify for an auto loan, which is a huge benefit for those with bad credit – you won't need to take a hit on your credit report that potentially lowers your score just to find out if you qualify for a loan. And the handy Auto Navigator tool on Capital One's site allows you to instantly compare interest rates, car payment amounts, and specific vehicle financing information in seconds.
Pros
Customers will know who lenders are as soon as a loan offer is made
Can get financing online or at a local Capital One branch
Cons
Can't get financing for cars sold by private sellers
Amount borrowed must be at least $4,000
Search for Auto Loan Options Today
Trying to find financing for your next new car can be difficult, especially if you have bad credit. However, with services like those mentioned here, you can easily find financing that's ideal for your financial situation without having to pay excessive interest, give up on the vehicle of your dreams, or sacrifice your hopes of buying a car altogether.
Just make sure to do your research and gather loan offers from different lenders. You'll want to compare different options to make sure you're getting the best possible loan for your budget and finances.