If you want to have a prosperous retirement, you will need to start saving money while there is still time to earn compound interest. With adequate savings, you will be able to enjoy a healthy retirement that will enable you to maintain your independence while potentially leaving money behind for your heirs.
By taking the time to select the right savings account now, you will be well on your way to a great retirement that will pay rich dividends.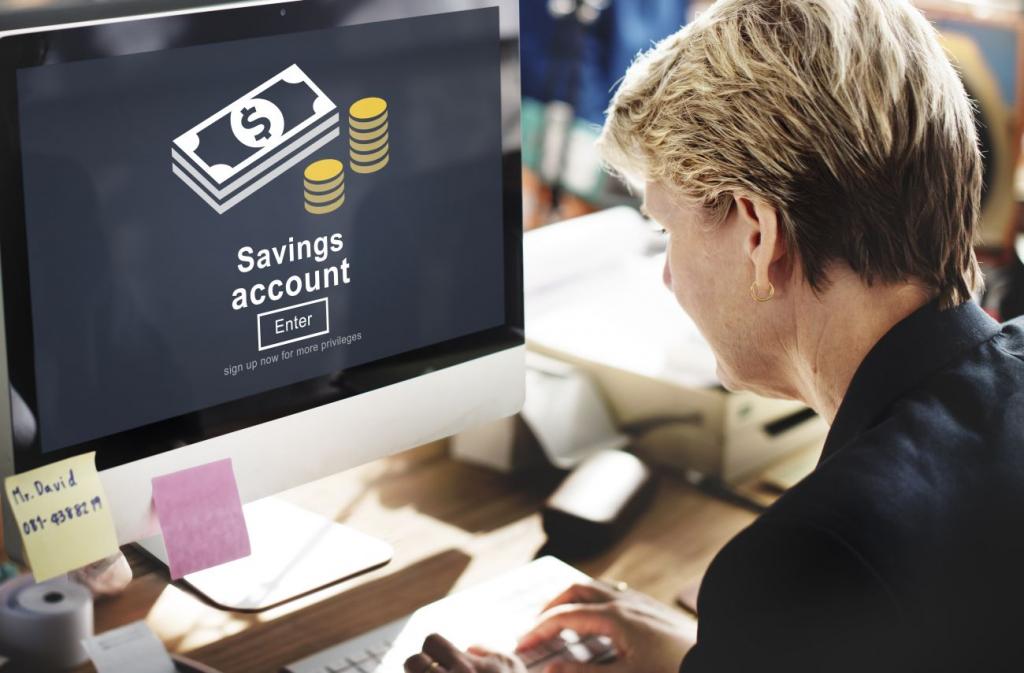 Customers Bank Money Market Savings Account
Customers Bank offers money market savings accounts that pay a minimum return of 2.25 percent APY. With savings rates that are well above the national average, Customers Bank lets you accrue significant returns by depositing a minimum balance of $25,000 or more. The account also lets you make up to six withdrawals each month without incurring any penalties.1
Overall, the money market products that Customers Bank offers yield a top tier return while still providing flexibility.
Benefits for Seniors
For seniors, one of the best aspects of Customers Bank is that its money market accounts come with FDIC insurance. Money market accounts do not necessarily come with protections provided by the FDIC, so seniors could otherwise lose a lot of money in the event of a bank failure.2 You also do not have to worry about any hidden fees as long as you maintain a $25,000 minimum balance.
Nearly all banks offer online services in today's world, but you often still have to make a trip to a branch whenever you open a money market account. Customers Bank provides a convenient online portal that lets you open and manage money market accounts from a desktop, phone, or tablet.
Downsides of Customers Bank
If you are comparing money market accounts, you have probably seen that some banks are offering debit cards that enable you to spend money market funds like you would with an ordinary checking account. Unfortunately, Customers Bank does not provide debit cards with money market accounts, so you are limited to using electronic checks unless you visit a branch.
You should also keep in mind that interest compounds monthly with the accounts offered by Customers Bank. Although you will get 2.25 percent APY each year, you could miss out on a whole month of interest if you withdraw your money too early.
Voi Bank High-Yield Online Savings Account
Voi Bank offers a high-yield savings account that pays 2.46 percent APY.3 The best part about Voi Bank is that it makes a point of continuously keeping its savings rate above the average rate of its competitors. Many banks try to draw in a flood of customers over a few months with high APYs, but they often end up dropping these rates significantly as time goes on.
Voi Bank's savings account services are all online, so you never have to visit a bank branch. In fact, a debit card is even included, so you can easily spend your balance at any time. Plus, you get FDIC insurance and six free withdrawals each month.
Benefits for Seniors
In addition to easy online access, Voi Bank goes out of its way to make getting started simple. You just have to input your Social Security number and upload your driver's license to open an account.
Once your account is open, you can easily move money in and out of it without incurring any fees. In fact, you only need $100 to get started with Voi Bank's savings accounts.
Downsides of Voi Bank
Although there is no monthly fee, you will have to pay $10 for each additional withdrawal that goes beyond the limit. You also have to be careful to make at least one transaction every 12 months since failing to do so can cause your account to be closed.4
HSBC Direct Savings Account
When you open a savings account through HSBC, you can get up to 2.3 percent APY with an opening balance of just $1 or more. In addition to this perk, HSBC's accounts are FDIC insured and you can easily manage your account online.5
If you already have an HSBC checking account, you can transfer funds between your accounts instantly by using HSBC's online banking portal.
Benefits for Seniors
HSBC's savings accounts have no monthly maintenance fees or other hidden fees. You can also easily deposit checks of up to $3,000 into your account with the mobile app.
Another great feature that HSBC offers is its budgeting and savings tool that is available in its online portal. You can use the tool to set up savings goals and track your progress each month.
Downsides of HSBC
The biggest disadvantage of HSBC is that it only offers live chat and automated telephone banking for its savings account clients. If you want to talk to a person, you have to get the bank's permission by first using online chat. Many seniors struggle to use online chat, so you may want to consider another bank if you find using a computer difficult.
When to Open a New Savings Account
Many people never open a savings account because they focus on the amount of money that they could have made by starting to save at an earlier age. In reality, it is never too late to start saving and accruing interest.
By getting started with a new savings account, you will be able to set your money aside for years without being tempted to spend it. Saving is the key to a prosperous future, so be sure to take action to investigate and open the savings account that is right for you.