When you're planning a vacation, staying in a hotel is an obvious choice. But a hotel doesn't always offer everything you need or want. Instead of staying at a hotel, imagine having your own pool, kitchen, and entire home while on vacation. Vacation rentals can provide exactly that.
Skip the hotel on your next vacation and opt for a rental instead – you'll have your own space, with all the amenities you need, in a true home away from home. And opting for a vacation rental can be a cheaper choice too, depending on where you travel.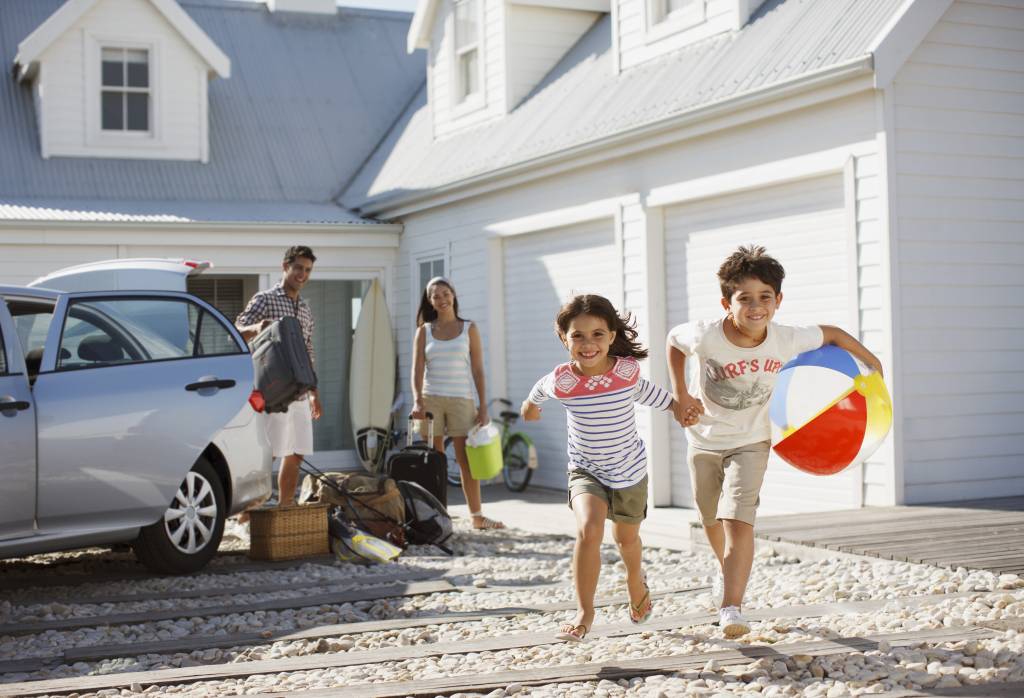 Here are the best vacation rental websites you need to check out when booking your next getaway.
HomeAway
HomeAway is one of the most popular and reputable vacation rental sites today. With more than 315,000 different homes available around the world, there's a HomeAway rental available for absolutely anywhere you want to travel. HomeAway only allows actual homes to be listed on its site, which means you're guaranteed to stay in a true vacation home, not an apartment or in a spare room.
It's easy to find the perfect place to spend your days off with HomeAway. The website lets you search for available vacation rentals based on what you want and need – you can search within a price range, by visitor ratings, pick and choose which amenities are must-haves, or some combination of these features. When you're ready to book, you'll book with the owner of the property directly.
Airbnb
Airbnb set the standard for vacation rentals when it first launched 10 years ago, and still today it's one of the top places to head if you're looking for a sweet place to stay on your next trip. With more than 200,000 different vacation rental listings in nearly 200 countries worldwide, Airbnb offers the biggest variety of rental choices for travelers. For example, you could stay at a mansion on a sprawling California vineyard. Or, if you want to keep it simple, you can rent a room in a Paris apartment.
Choosing and booking vacation rentals through Airbnb is easy too. Just search for your next vacation location and narrow down the available options by price, type of residence (homes, apartments, and even rooms are available), and your travel dates. When you make your booking official, you'll be protected from fraud or misrepresented listings with Airbnb's 24 hour hold.
TurnKey
Created by the former founders of HomeAway and Hotwire, TurnKey is the newest player in vacation rentals. It's still growing, but today TurnKey offers vacation rentals in 55 different areas across the United States. Unlike its competitors in the vacation rental space, TurnKey has one big difference. The site doesn't put homeowners and renters in touch with one another – instead, the rental site acts as the go-between to ensure your booking goes as smoothly as possible. If you need anything while on vacation, encounter any issues, or want to book another rental after your travels, TurnKey handles all of your requests like a traditional hotel front desk would.
What truly makes TurnKey stand out, though, is the consistency and quality reported by renters. Keeping owners and renters separate is one of the big perks of this site, and people keep coming back because of the quality of service. The only downside to TurnKey? The site will only allow people age 25 and older to book vacation rentals.
FlipKey
You're likely familiar with TripAdvisor, one of the most helpful vacation planning and booking sites online. FlipKey is the brainchild of TripAdvisor, combining the honest reviews TripAdvisor is known for with the ability to rent one of more than 150,000 vacation homes in destinations from Florida to Rio de Janeiro, San Francisco to Brussels. Visit FlipKey and you can browse its collection of verified guest reviews, check out guest-submitted photos of each rental, and get a true idea of what your rental will be like.
FlipKey also includes a "My Pick" feature that allows interested renters to select all of the different properties they're interested and compare them all at once. This helpful addition lets you compare pricing, amenities, and even available deals so you can find a budget-friendly vacation rental with everything you want. Another feature that sets FlipKey apart is its zero booking fee policy – so you can reserve the rental of your dreams with no money down.
Like anything, it's always a good idea to be aware of the latest research. We recommend comparing at least 3 or 4 options before making a final decision. Doing a search online is typically the quickest, most thorough way to discover all the pros and cons you need to keep in mind.