There's no overlooking the current popularity of SUVs. Drivers love their versatility. Not only will an SUV comfortably accommodate your kids and the family pet, but this multi-purpose vehicle can also take you off the beaten path. With the arrival of fuel-saving technologies and a greater number of creature comforts, SUVs have now become even more appealing.
While you'll find several plush models on today's market, some stand out from the rest. Here are the newest luxury SUVs everyone wants in 2019.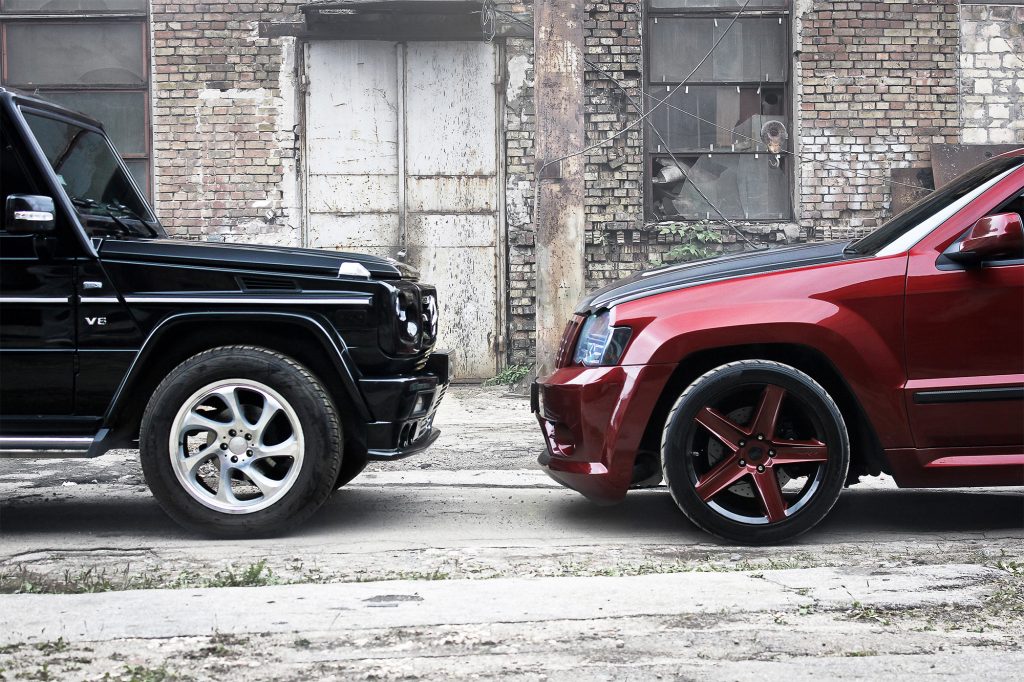 2019 Acura MDX
With an attractive starting price of $44,300, the 2019 Acura MDX1 proves to be a true bang for the buck. It rivals the luxuriousness of its more expensive European counterparts while delivering far better reliability. You'll also find the new MDX to be incredibly stylish with its Jewel Eye LED headlights and attractive Diamond Pentagon grille.
Performance is another strong point for the 2019 Acura MDX. Under the hood rests a proven 3.5-liter, i-VTEC V6 engine. It's rated to develop a satisfying 290 horsepower and 260 pound-feet of torque. For 2019, Acura has re-tuned the MDX's nine-speed automatic transmission to deliver an even smoother performance. Available as an option, Super Handling All-Wheel Drive gives the crossover an especially sporty feel on the road. In terms of fuel economy, anticipate getting 20 mpg in town and 27 mpg on the highway.
The 2019 Acura MDX is among the most spacious midsize SUVs on the market. While the third-row is perfect for kids, even tall adults will have plenty of legroom in the first two rows. Front-seat ventilation and heated second-row captain's chairs are optional. Several must-have features come standard, including Apple CarPlay and Android Auto. An optional 12-speaker ELS audio system upgrades your music-listening experience. If do a lot of traveling with your family, consider getting the 16.2-inch rear-seat entertainment system.
Excellent crash scores enable the MDX to give everyone a strong sense of security. Furthermore, an AcuraWatch safety package now comes standard across the lineup. In the event you start to drift off the street, Road Departure Mitigation can safely steer you back onto the pavement. Automatic emergency braking and adaptive cruise control are included as well.
2019 Audi Q8
The 2019 Audi Q82 is already being mentioned among today's best luxury SUVs. Its coupe-like styling and sporty stance will cause everyone on the road to take notice. Fortunately, passenger comfort still remains a top priority for the new Q8. Audi has given this all-new crossover an MSRP of $67,400.
Motivating the Q8 is Audi's famed supercharged 3.0-liter TFSI V6 engine. It'll fulfill one's desire for performance by pushing out a healthy 335 horsepower. An eight-speed automatic transmission with Sport mode enhances the SUV's responsiveness. The Q8's swift zero to 60 mph time of 6.1 seconds proves it can keep pace with the competition. Audi's legendary Quattro AWD system comes standard, which gives you superior traction in all types of driving conditions. When taking long-distance trips, you'll appreciate the Q8's 25-mpg highway fuel economy rating.
Featuring beautiful materials like ash wood and aluminum, the 2019 Audi Q8's interior is a thing of beauty. Expect to be taken aback by this SUV's remarkable build quality. Most importantly, great space enables everyone to experience pure relaxation. Although you can step up to a higher trim, even the base model comes loaded with technology. The standard Virtual Cockpit display replaces the traditional gauges with a fully digital screen, which can display high-resolution driving maps. Meanwhile, Audi's intuitive MMI infotainment system is among the best in the business.
While behind the wheel of the new 2019 Audi Q8, you'll definitely feel protected. Standard Audi Pre Sense enables the SUV to automatically brake for unexpected obstacles. You also have access to several other safety innovations, including traffic sign recognition and blind-spot monitoring.
2019 Lamborghini Urus
Although prices for the all-new Lamborghini Urus3 may start at a steep $200,000, it's well worth the price. Lamborghini's first-ever crossover SUV is a groundbreaking vehicle that delivers a spectacular blend of style, luxury, and performance. No one will be able to ignore this SUV's menacing appearance. Several alluring paint colors are available, including a breathtaking Italian yellow.
As expected, the new Urus is backed by a powerful engine. Its twin-turbocharged V8 engine develops a thrilling 641 horsepower. With so much power on tap, you'll have no trouble embarrassing the typical sports car. Four-wheel steering helps give the Urus the agility of a pure athlete. While this high-performance SUV's zero to 60 mph time of 3.6 seconds proves it can move fast, it's far more practical than the typical exotic car. An advanced AWD system and an Off-Road drive mode make the Urus more than just a luxurious cruiser.
Unlike a conventional Lamborghini sports car, the new Urus is made for families. However, there are still several race-inspired features on the inside. A flat-bottom steering wheel and aluminum pedals make the Urus look more than ready for the track. You'll also be surrounded by a lot of stunning technology. Dual touchscreens enable you to perform several functions from the driver's seat. All trims feature a PreCognition system, which will help you to avoid accidents by activating your brakes during emergencies.
2019 Jaguar I-Pace
Jaguar is well-known for producing high-end luxury vehicles. The new 2019 Jaguar I-Pace4 is no exception. What sets apart the new I-Pace from most luxury SUVs is its all-electric power train, which doesn't produce any harmful emissions. You'll be able to travel up to 240 miles on a single charge. Its MSRP of $69,500 is not bad for such a technically advanced vehicle.
This SUV could be the future of automotive engineering. Two electric motors help the Jaguar I-Pace to develop a potent 394 horsepower. An abundance of torque enables the eco-friendly crosser to rocket to 60 mph in a scorching 4.5 seconds. On-road handling is aided by a sophisticated torque-vectoring AWD system. Meanwhile, an adjustable air suspension helps the I-Pace to smoothly soak up the pavement.
Amazingly, the new I-Pace can even be used to explore the backcountry. You should have no trouble tackling the average off-road trail. Plus, it can even drive through deep water. Adventure seekers will love the fact that the I-Pace is more than just a one-trick pony.
Designed to accommodate up to four large adults, the 2019 Jaguar I-Pace is definitely a comfy family hauler. You'll also appreciate the interior's posh feel. A microfiber-suede headliner and upgraded leather upholstery are found on the range-topping First Edition trim. Jaguar definitely doesn't shortchange you on technology. A beautiful 10-inch display, a Wi-Fi hot spot, and a digital gauge cluster all come standard. While safety technologies like low-speed automatic braking and lane-keep assist come standard, you can opt for full-speed collision mitigation and blind-spot monitoring.
Discover More 2019 Luxury SUVs
Expect 2019 to be a great year for SUVs. Automakers have focused on improving passenger comfort, bolstering performance, and introducing new cutting-edge technologies. Before heading out to the dealership, be sure to do your homework. By doing the proper research, you're bound to find the perfect model.