Fall is here and so is a brand new model year for automakers – meaning dealerships across the country could be lowering prices on new leases. There's no better time to shop for a car than right now at the end of the year. Automakers are offering low-priced lease deals on 2018 models, and these limited-time offers are available only through the end of the month. See the lease deals you need to check out during October.
Don't miss out on the fantastic incentives dealers are offering and search for these options.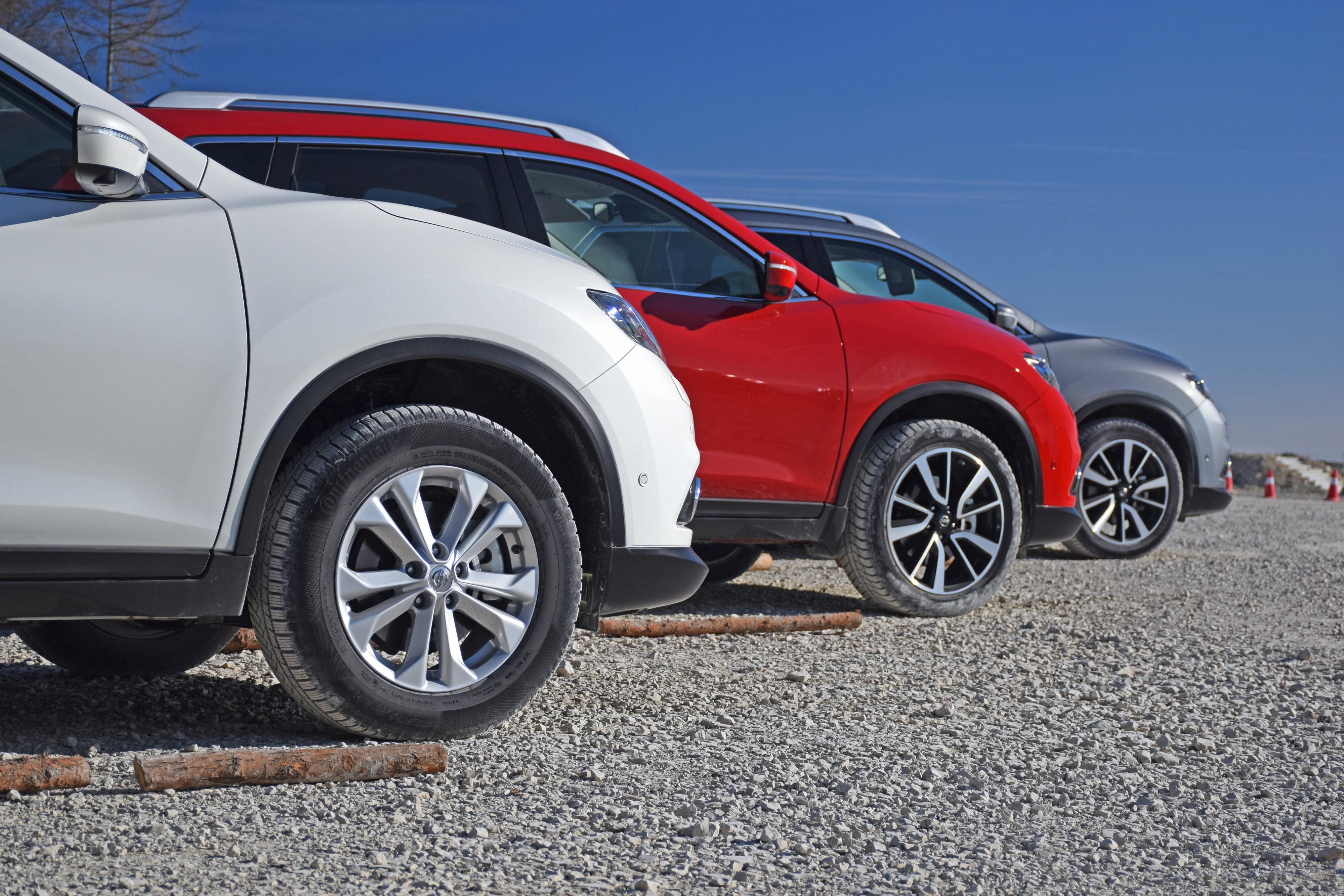 1. 2018 Nissan Rogue Sport
A popular member of the Nissan lineup, the 2018 Rogue Sport is a stylish crossover SUV with strong fuel economy, a comfy and stable ride, and a roomy interior. The spacious cargo area lets you carry everything you could possibly need, and a host of high-tech features makes drivers and passengers enjoy every ride. Cool features including Bluetooth, hands-free text messaging, blind spot warning, rear cross traffic alerts, automatic emergency braking, and satellite radio all come standard on the Rogue Sport.
Right now, U.S. News¹ reports you can lease a 2018 Nissan Rogue Sport for $149 a month for 36 months. Offer ends October 31.
2. 2019 Chevrolet Equinox
Skip ahead to next year's model year of exciting vehicles and lease the 2019 Chevrolet Equinox for a steal. Though it's just been released, the new Equinox is already seeing deals – and this is a new crossover SUV you won't want to miss. With a great infotainment system that includes Bluetooth, Wi-Fi, and the GM Teen Driver safety system standard, you'll have fun and keep all drivers safe on the road. Drivers will also enjoy great fuel efficiency and a roomy interior.
U.S. News² reports that Chevrolet is offering a lease deal of $199 per month for 36 months until October 31.
3. 2019 Jeep Cherokee
One of America's most beloved vehicles, the Jeep Cherokee is a favorite year after year – and 2019 is sure to be no exception. You can lease the new 2019 model of this standout crossover SUV at an affordable price right now. The 2019 Cherokee includes a new body style and new high-tech features inside the cabin. Drivers will love the now-included 8.4 inch touchscreen, power-adjustable seating, blind spot monitoring, rear camera with cross traffic alerts, and Apple CarPlay and Android Auto.
All of this in the new 2019 Jeep Cherokee can be yours according to U.S. News³ for just $219 per month for 36 months and up to 10,000 miles through October 31.
4. 2018 Volkswagen Atlas
A brand-new addition to the Volkswagen lineup in 2018, the Atlas is a crossover SUV that carries tons of space in its interior. With three rows of seats that fit adult passengers and a big cargo hold, the 2018 Atlas feels so easy to drive that you barely notice its size. Nimble and quick, the Volkswagen Atlas also packs advanced safety features, a turbocharged engine, and a whole host of standard tech features from smartphone integration to a smooth infotainment system.
U.S. News⁴ reports that you can drive away in the 2018 Volkswagen Atlas for $229 per month (36 month lease term) until October 31.
5. 2018 Subaru Forester
A compact crossover SUV with many fans, the 2018 Subaru Forester is sturdy and safe yet also spacious and versatile. With two rows of roomy seating and above-average cargo space compared to other crossovers, the Forester is perfect for hauling people, pets, and gear of all kinds. With solid fuel economy and all-wheel drive as a standard feature, the Forester can tackle absolutely anything.
For just $249 per month (36 month lease term), U.S. News⁵ states you can lease the 2018 Subaru Forester through October 31.
Lease a New Crossover SUV for Less This Month
As more new vehicles roll onto dealership lots throughout the month of October, dealerships everywhere will offer increasing incentives to get drivers behind the wheel of a brand-new crossover SUV. And with lease deals like the ones mentioned above already available, you won't want to wait.
As U.S. News⁶ reports, October is one of the most financially savvy months to get a new car – during October, automakers are known to make aggressive deals in order to move their remaining inventory from the current model year. Take advantage of their need to make a deal and lease the crossover you've always wanted for less money each month. Remember, though, that the key to getting the very best price is to do your research, shop around, and compare prices and offers before picking your next new car.
Like anything, it's always a good idea to be aware of the latest research. We recommend comparing at least 3 or 4 options before making a final decision. Doing a search online is typically the quickest, most thorough way to discover all the pros and cons you need to keep in mind.