Online dating has officially become the mainstream way of meeting people – but that doesn't mean dating has gotten any easier. Navigating the world of online dating can be tough, especially if you don't know what to put on your online dating profile.
If you're new to the online dating world, you'll need a little help to craft the perfect profile to attract prospective matches. Here are five online profile tips everyone should use.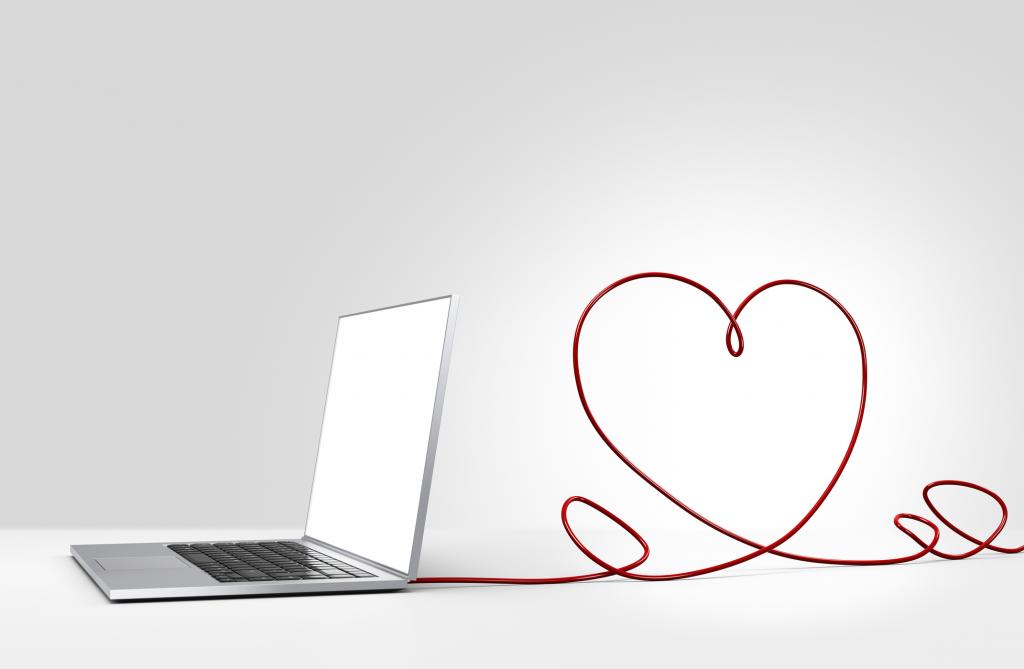 1. Honesty Is Always the Best Policy
Honesty is one of the top qualities that people look for in their perfect match1. Though it's easy to stretch the truth online in order to help you come across as someone interesting and intriguing, it's never a good idea, especially if you do end up meeting in person.
When filling out your profile, fill it out for yourself first. Always showcase YOUR likes and interests – you should never present yourself in a way that doesn't show your true self just to try to please a love interest. If you're entirely honest, you'll be much more confident in meeting your matches and getting to know all your matches in real life.
2. Choose a Profile Photo That Accurately Represents You
Most online dating website will tell you to avoid posting a selfie or a photo with another person in it as your profile picture. Though selfies have become part of our culture, according to data collected by the online dating service Zoosk, people who use a selfie as their main profile picture get a negative eight percent response rate2.
People want to get a sense of who you are, so it's a good idea to have a family member or friend take a photo of you (in good lighting). You'll also want to use a full-body photo, because according to Zoosk, posting a full-body shot could increase your messages by 203 percent. You want your matches to see exactly what you look like to garner more interest.
Other tips: don't hide behind sunglasses or a hat, make sure your photo is in focus, and a smile is always a plus.
3. Initiate a Conversation by Posting a Clever Question
One way to make your profile stand out and to help initiate a conversation is to include an icebreaker question on your profile. It's also a fun way to get the conversation started, especially when you come up with a unique icebreaker. If you can't think of a clever question to ask, there are hundreds of websites that can help you out with coming up with a fun question.
And there's even a dating app devoted to questions. It's called Sweet Pea3, and this app sparks conversations with fun questions – in fact, adding an icebreaker question is required when you set up your profile.
4. Keep Your Profile Short and Sweet
You don't have to write a novel about your life. Long and detailed profiles tend to be a turn off for most people. Though it is still important to give people a sense of who you are, you don't have to give away every detail about your life. You want to give people a reason to reach out and ask questions.
For example, if you recently have come back from a trip, you can mention it but there's no need to mention everything that you did. It's better to leave people wanting to know more.
5. Avoid Negative Language
It's never a good idea to give a negative vibe in your online profile. Most people are looking for people who are positive and fun to be around, nobody likes a negative Nancy or Nelly. Instead of describing what you don't like, what you won't tolerate, or what your flaws are, focus only on the positive.
Instead, mention what you enjoy, what you love, and what excites you, keeping "no" and other negatives to a minimum. And always try to put your best foot forward. Rather than using "I don't," use "I do" or even "I prefer."
Find the Best Online Dating Website for You
These are all great tips for any dating website or app that you choose – in fact, there many online dating sites and apps to choose from that you'll be sure to find one that is best suited for you.
It's important to spend time carefully creating your profile on any app or website. However, you'll also want to look for different dating apps and websites that suit exactly what you're looking for. Search online for different options, and see what kinds of sites match you with people who share your interests, live in your area, and have unique personalities.