Once known as costly gas guzzlers, today's pickup trucks have become more efficient than ever before. Advanced engine technologies and weight-saving designs have helped maximize fuel economy.
Understandably, many drivers are now trading in their sedans to enjoy the versatility of a pickup.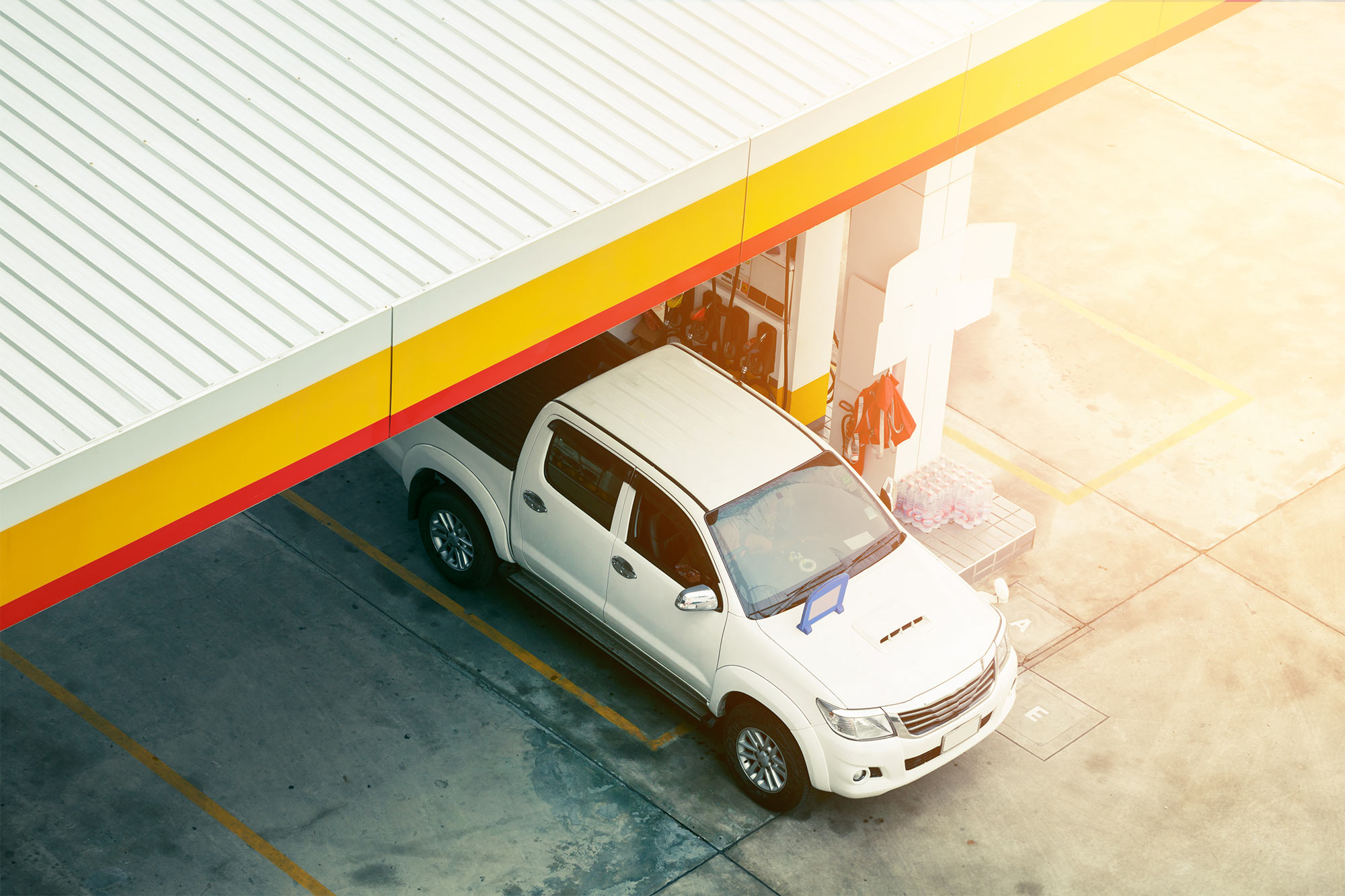 Here are three trucks that promise to keep fuel consumption to a minimum.
2018 Ram 1500
The full-size Ram 1500 is a durable workhorse that can deliver impressive fuel savings. If you can live without the optional V8 engine, you can expect to keep a lot of extra cash in your pockets. The standard V6 engine packs enough performance for most drivers. It pushes out a satisfying 305 horsepower while returning up to 25 mpg on the highway. With a maximum towing capacity of 7,310 pounds, the V6-powered Ram 1500 also proves to be a great choice for pulling a trailer. To obtain an even better blend of brute power and efficiency, opt for Ram's award-winning EcoDiesel engine. It is tuned to develop 240 horsepower and a crushing 420 pound-feet of torque. The extra torque increases the Ram 1500's towing capacity to more than 9,000 pounds. Fuel economy stands at an outstanding 21 mpg in the city and 29 mpg on the open road.
Known for its extraordinarily smooth ride, this pickup promises to deliver a high level of comfort. The spacious crew cab model rewards everyone in your family with ample legroom. You also have a lot of luxurious features to choose from, including Ram's impressive Uconnect infotainment system. There is one major downside to the new Ram 1500. It fails to offer advanced safety technologies like blind-spot monitoring and forward collision warning. This issue puts the Ram 1500 at a disadvantage against the other trucks on this list.
Prices for the new Ram 1500 start at a reasonable $27,600.
2018 Ford F-150
America's best-selling pickup truck keeps getting better with each passing year. It is the only full-size truck in the segment to feature lightweight aluminum body panels. For 2018, the F-150 delivers improved fuel economy throughout its lineup. A highway fuel economy rating of 25 mpg makes the base V6 engine a great choice. Paired with a new 10-speed automatic transmission, the 2.7L EcoBoost engine is especially efficient. Front-wheel-drive models are rated to return a splendid 20 mpg in the city and 26 mpg on the highway. You will also be able to tow up to 8,500 pounds.
Drivers rave about this truck's spirited performance on the road. It will also provide more than enough room for your friends and family. Several exciting features are found on the higher trim levels. While Ford's Sync 3 infotainment quickly processes information, massaging seats help keep you relaxed on long road trips. Furthermore, the F-150 offers more advanced safety features than both the GMC Canyon and the Ram 1500. For the first time, F-150 buyers have access to automatic emergency braking.
The key drawback to the new F-150 is its aluminum body. Although aluminum saves weight, it is more difficult to repair.
A MSRP of $29,500 makes the new F-150 a sweet deal.
2018 GMC Canyon
Many automotive journalists consider the 2018 GMC Canyon to be the best midsize pickup on the market. It is definitely a good option for the drivers who don't want to spend a lot of money at the gas station.
If you don't need to pull a heavy load, the base four-cylinder engine will get the job done. It is rated to return an economical 20 mpg in the city and up to 26 mpg on the highway. Packing a brawny 308 horsepower, the optional V6 engine delivers an equally impressive 25 mpg on the highway. When equipped with the V6 engine, the Canyon can confidently tow 7,000 pounds. Rated to return 22 mpg in town and 30 mpg on the freeway, the Duramax diesel engine proves to be a class leader in fuel economy. A 7,700-pound towing capacity means you won't have to make any sacrifices.
Popular features such as smartphone integration and a Wi-Fi hot spot come as standard equipment on most trims. GM's included Teen Driver mode enables worried parents to keep tabs on their teenage drivers.
Of these three trucks, the Canyon is the only one that offers a manual gearbox. Although the midsize Canyon is a fun and efficient pickup, it does not provide as much passenger room as the Ford F-150 and the Ram 1500.
Prices for the Canyon start at $21,800, which makes it a surprisingly affordable truck.
Save Gas Without Skimping on Style
Though these trucks are efficient both on the highway and throughout the city, they still carry the spirit of the traditional pickup. Improved engines and increased horsepower only make these vehicles more powerful and more affordable to fuel up. Of course, you never want to spend more than you need to–and you can score each one of these three impressive pickups at a great price while still racking up savings at the pump!