Golf may not be America's pastime, but it's certainly one of our most loved sports. With 45% of the world's golf courses right here in the US, according to Golf Digest, we live in a golfer's paradise.
So many of the best courses found here have everything, from lush green parklands to arid desert courses to scenic views of the sparkling sea.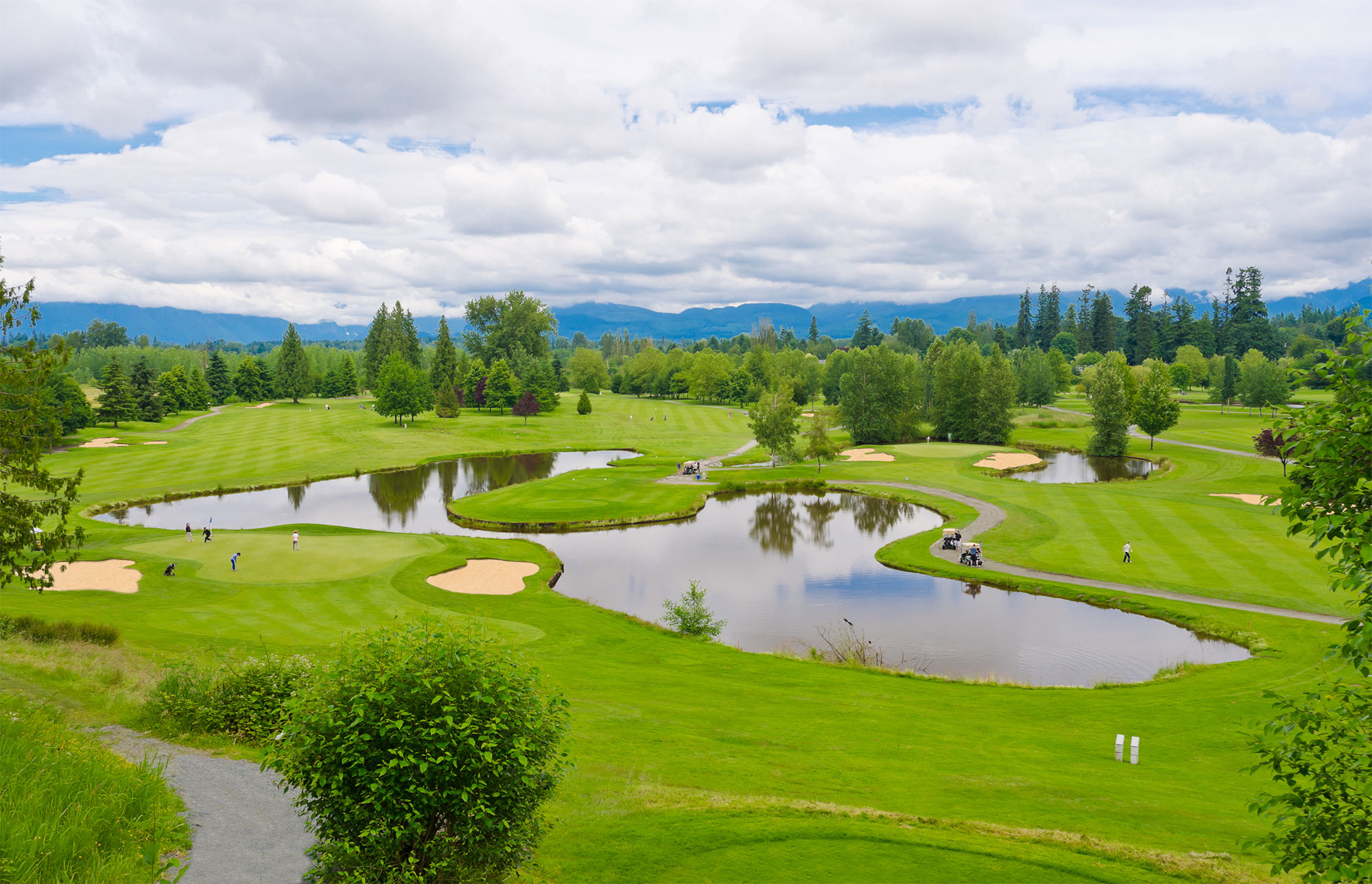 The best golf courses can also offer great bargains year-round, making it worth the travel. Though it was once considered a "rich man's sport," golf courses of all kinds are making it easy for anyone to access this exciting game in stunning settings. You could experience the greatest golfing turfs from California to Florida, Maine to Oregon.
With so many courses across the country offering unique golf experiences all year-round, you could be just a quick trip away from some of the best golf destinations in the world.
Top Courses to Check Out
Indian Wells Golf Resort: Palm Springs, CA
A longtime favorite destination for golfers, the Indian Wells Golf Resort has been attracting visitors since the 1920s. Though there are more than 100 courses throughout Palm Springs, Indian Wells is a true standout. Featuring 36 holes, a stunning setting in against California's mountains, and a ranking as one of the nation's top spots, this is a must-visit golf course.
Grand Cypress Golf Club: Orlando, FL
Florida is home to a few stunning golf courses, and the Villas of Grand Cypress ranks as a world-class choice. With exceptional golfing history (this course has hosted the LPGA Tour Championship and the World Cup of Golf) and 45 holes of Jack Nicklaus Signature golf terrain, it's a place every golfer should play at least once.
Sea Pines Resort: Hilton Head, SC
Want to incorporate a little fun into your golf game? Visit Sea Pines Resort in the south, and you'll get the chance to experience a course that's a favorite of PGA players. Spanning 5,000 acres, this golf setting is elegant and high-class, attracting some of Hilton Head's most illustrious residents—expect it to elevate your own game.
Pebble Beach Golf Links: Monterey, CA
Considered by many golfers to be one of the world's most beautiful courses, Pebble Beach Golf Resort is a historically stunning place to play. Set against the backdrop of the rugged Pacific Ocean coastline, you'll golf right at the water's edge. Pebble Beach has seen luminaries from Winston Churchill to President Teddy Roosevelt to Tiger Woods to Bing Crosby hone their golf skills.
The Greenbrier Resort: White Sulphur Springs, WV
West Virginia might not be the first place you think of when imaging the best courses in the country, but it's truly special. Listed on the National Historic Register, The Greenbrier combines history with excellent golf opportunities. It's welcomed international guests for over 200 years—and you'll be playing where royalty plays, so be prepared to meet a dignitary or two.
Omni Tucson National Resort: Tucson, AZ
Designed by Tom Lehman, the links at the Omni Tucson National Resort incorporate the natural beauty of the surrounding Sonoran Desert, lakes, and rock formations. This special golf course has hosted to more than 30 PGA tournaments, becoming a bucket list place to play for every golfer. As an added bonus, you're sure to have your skills challenged: PGA pros rank this course as one of the most challenging finishing holes anywhere.
Travel The US and Experience Great Golf
With more than 15,000 golf courses within the US alone, there's plenty of competition for the best place to golf–and there's no reason you shouldn't make it a goal to play every single one. Golf is no longer just a wealthy man's game, either; the good news is you don't have to be rich to hit the links at any of America's best courses! There are some excellent golf courses that offer green fees under $200. Just make sure to plan ahead, as the most popular and exclusive courses can get expensive if you don't plan your visit well in advance.