Investing your time in volunteer service might not be something you've considered in many years.
For many senior citizens, though, volunteering is a great way to give back to their communities and fill their free time. It doesn't just benefit the organizations that you work with either. Sharing your time and expertise as a volunteer can have substantial benefits for you too.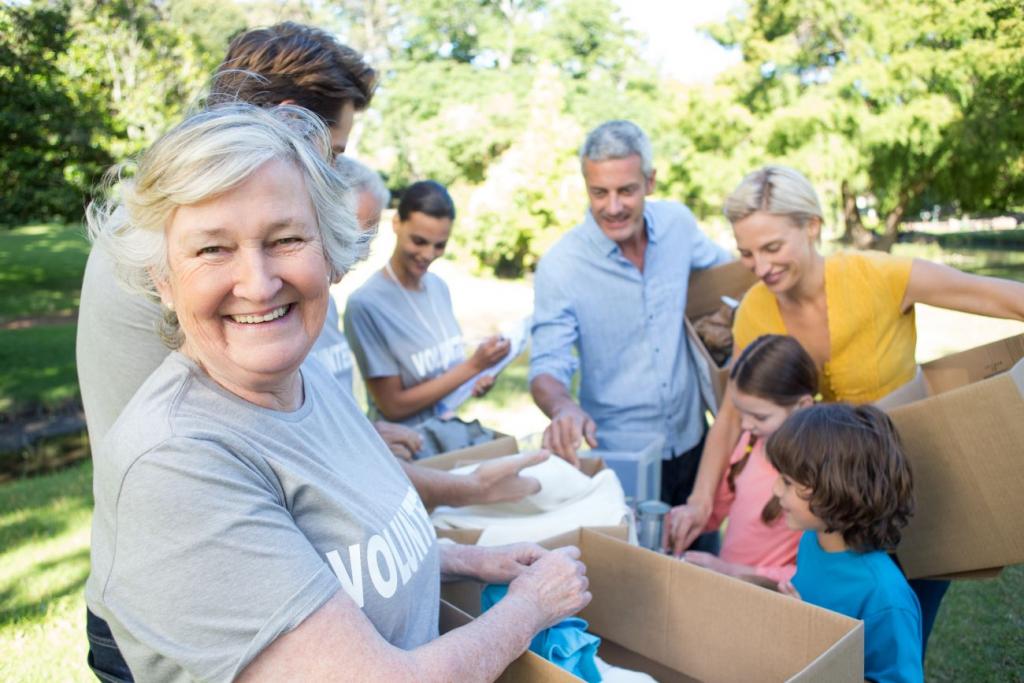 It's Good for Your Mental and Physical Health
You know that staying active throughout your retirement will help protect your physical health. Maybe you even made a promise to yourself that you'd stay active no matter your age.
Volunteering can help you meet that goal. That's because volunteers tend to be more physically active than their peers who don't.1 In fact, signing up for a volunteer shift at the local youth center or food bank will force you to get out of your house on days you might not otherwise.
The benefits of volunteering aren't limited to physical health either. Your mental health can also benefit from giving your time.
If you lack regular companionship and find yourself feeling down, volunteering could be a great solution. Nearly two-thirds of senior volunteers report that volunteering helps them feel less isolated.2 It will allow you to connect with others and form new relationships, which can help prevent both depression and anxiety.
Giving your time can also help keep your niche or professional skills sharp. If you have a strong financial background, you might be able to offer free financial counseling to families in your community. If you've perfected the art of canning and preserving, you might be able to share your knowledge through a community garden or food co-op. Volunteering is a great way to make use of your knowledge even after you've left the career world. Of course, the opportunity to exercise your brain can help prevent dementia too.
It Helps the Community More Than You Think
Great communities are built by dedicated individuals who want the places they live to be the best they possibly can. Volunteering is an amazing opportunity to engage with and build a more positive community.
Older adults who volunteer their time have valuable insights that benefit the organizations where they give their time. Making your knowledge and life experience available to your community will help you feel more connected and provides an invaluable resource to others as well.
Senior citizens who volunteer their time can also have an important role in shaping younger generations. Some organizations see pairing younger volunteers with older adults as a great way to develop the next generation of volunteers. Working with people of different ages is also a great way to keep your people skills sharp. It provides you with an opportunity to mentor young adults with whom you share career or hobby interests. Giving back in this way can help boost your sense of well-being and stave off depression.3
Maybe you've noticed a lack of resources in your community. As a volunteer, you can help ensure that the programs you think your community needs are developed. Working with your local government and non-profit organizations to improve resources in your area is a great way to build a legacy while ensuring that the causes you care about are championed for years to come.
The professional and leadership experience of seniors is also beneficial for many community and civic organizations. Some organizations have the best of intentions but lack the leadership needed to execute their vision. Other organizations know what needs to be done but have problems finding volunteers who don't have substantial work or school commitments. Most senior citizens have a much more forgiving schedule that allows them to dedicate time to volunteering that others simply can't.
Conclusion
No matter the reason you volunteer, you stand to benefit in a variety of ways.
Your physical health and sense of well-being will get a boost from getting out of your house and doing something. Your mental health also benefits from volunteering and building new relationships with others.
You can check with local organizations and churches to find volunteer opportunities in your areas of interest. Remember that there is no better gift than the gift of your time.