For people that are looking to earn extra income, or even want to have full-time control over their job, driving for Uber or Lyft can be a great option. When you drive for Uber or Lyft, you will be able to work when you want to and will have complete flexibility over your schedule. This means that you can work as much or little as you need to.
One of the reasons why some people are concerned about driving for Uber or Lyft is that they do not own a car. While you can drive your own personal car, it is no longer a requirement for those that are looking to drive for Uber or Lyft. Recently, both Uber and Lyft have partnered with rental car companies that will allow you to rent a car at affordable rates, which can then be used for your ride share business. There are three rental car companies, in particular, that will lease cars to Uber and Lyft drivers at affordable rates.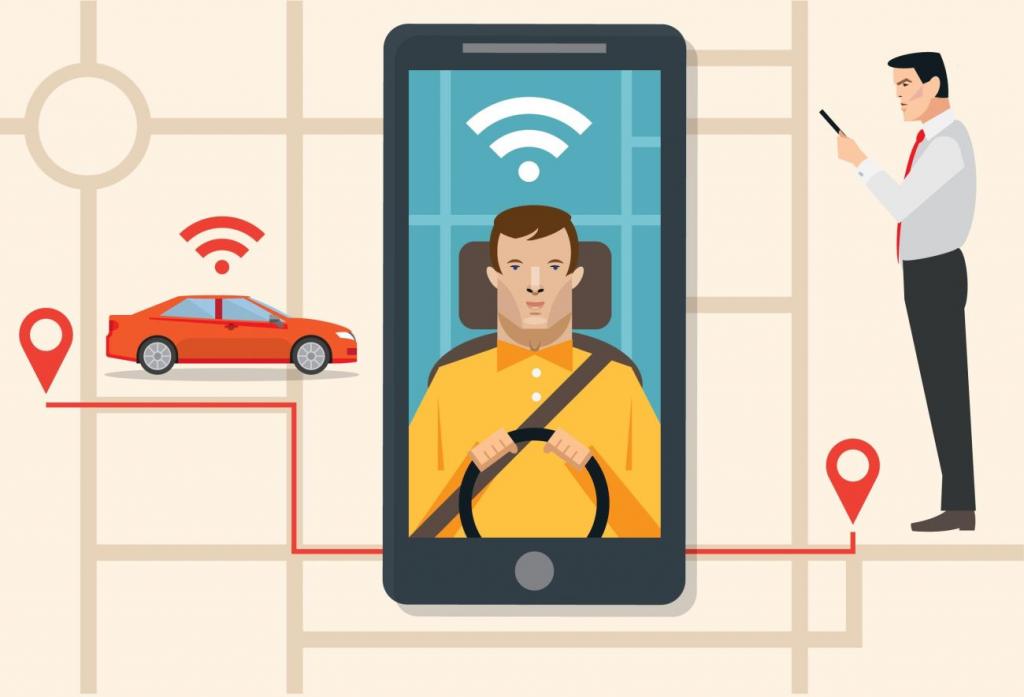 1. Hertz
Hertz today operates more than 3,500 rental car locations across the world, which makes it one of the largest rental car companies in operation today.1 Recently, Hertz has also entered into a new partnership with Uber, which allows Uber and Lyft drivers to rent a car from Hertz at an affordable rate. Today, there are Hertz dealerships in more than a dozen major markets that participate in this program.
To get started, all you need to do is get signed up and approved by Uber. Once you have been approved, you can go to the "Partnership Dashboard" on the Uber app and select the option to rent a vehicle. You can then choose Hertz as your option and find a local participating franchise.
Hertz provides drivers with a very affordable weekly rate of $214 per week for a midsize vehicle, which will also require you to put down a $200 deposit. For those looking for larger cars, a higher weekly fee will be assessed. You can then automatically re-lease the car up to three more times for an additional week. After 28 days, you will be required to return the car to the branch for routine maintenance and to choose a new vehicle. An additional benefit is that you can accrue higher status with the Hertz Gold program, which will allow you to redeem points for free rentals in the future.
2. HyreCar
For drivers using both Uber and Lyft, another good option to consider is HyreCar. With HyreCar, you will be leasing a car from individual owners as opposed to through a traditional car rental agency. To lease a car, the first thing you will need to do is get signed up with Uber or Lyft and then search for a car to lease. All these vehicles have already been approved by Uber and Lyft, which means you can start driving right away. HyreCar will also have a process to confirm your identity and driving record before you are permitted to lease a car.2
One of the main advantages of HyreCar is that you have a lot of flexibility with the lease terms. As opposed to the car rental companies that require weekly rentals, you can lease a car through HyreCar for as short as 24 hours. Rates for HyreCar typically start at around $50 per day for a car with weekly rates starting at $250 or less for Uber and Lyft-certified vehicles.
When you lease a car from HyreCar, you do not have to worry about any additional expenses. HyreCar will take care of all the maintenance and insurance for the vehicle.
3. Getaround
For those that are looking for the most flexibility with lease terms possible, Getaround could be a great option. When you lease a car with Getaround, you will be able to rent a car for as little as $5 per hour and you only have to lease the car when you are actually using it.3 This makes it an ideal option for anyone that is looking to drive in their spare time. Further, when you lease a car from Getaround, insurance, vehicle maintenance, and 24/7 live support are included in the rate.
To get started with Getaround, all you need to do is get signed up with Uber. Once you have been approved by Uber to drive, you will be able to log into the Getaround application and search for available cars. Once you have found a car in your area, you will be able to reserve it and rent it for a period of time that meets your schedule.
Getaround is currently in a few select markets including Los Angeles, San Francisco, and Philadelphia. However, this peer-to-peer car rental program is looking to expand further into other major markets across the country in the coming years.
Ever since Uber and Lyft services were unveiled, it has provided people with a great way to earn a living or extra income on the side. While driving for Uber and Lyft used to require you to purchase a compliant vehicle, these car rental services allow you to get started without actually owning a car. Additionally, these services allow you to try out working for a rideshare program without actually committing to the purchase of a new car. Because of this, it has never been easier for someone to get started driving for either rideshare program.