Think that if you've seen one Hawaiian island that you've seen them all? You're in for a giant surprise.
Yes, there's Florida, Mexico, the Caribbean, and exotic spots like Fiji or Bali, but nothing compares to a Hawaiian vacation. It's something everyone should experience in their lifetime. What makes Hawaii beautiful – its rugged beauty across several islands – can also make it difficult to travel.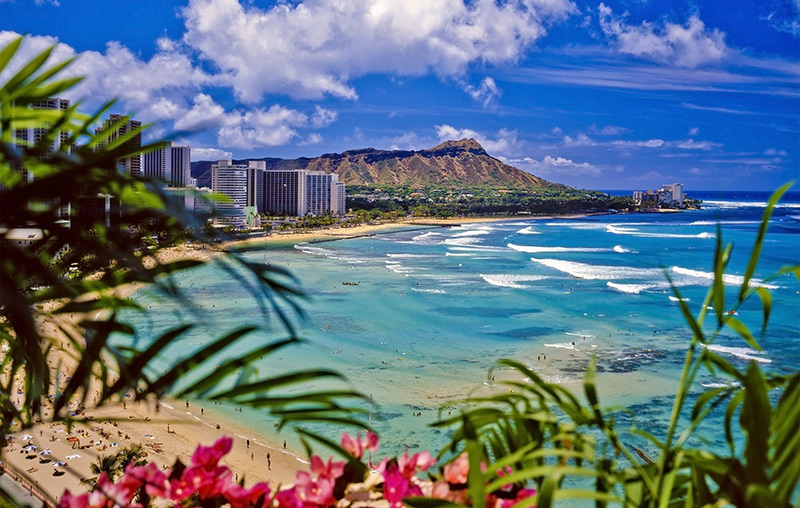 You'll fly into Hawaii via one of the larger cities like Honolulu, Maui, or Kona. Unless you're willing to hop on interstate flights to travel between islands (costing anywhere from $45 to $200 roundtrip depending on where and when you travel), you're largely stuck where you landed. But that's not a problem, and can even be a blessing depending on what you're looking for. Read on to find fun things to do and see while you're in paradise.
The Big Island
The Big Island of Hawaii is also the chain's southernmost island, and it has the second largest population without any Honolulu-like metropolises. You can relax on the beach or find a great restaurant or club if that's your thing. Be sure to check out Volcanoes National Park. If you're lucky, you'll see an active Kilauea spewing lava into ocean or smoke billowing out of its Halemaumau Crater. Even if things are completely inactive, how often you to get to walk around on solid lava?
Oahu
Don't miss the shops, restaurants, and terrific beaches on Hawaii's most populated island. If you never wanted to leave Honolulu, the capital of Oahu, you'll have a great time. But if you're in the area and don't stop by and pay your respects at Pearl Harbor, you've missed a rare chance to be where one of America's most infamous chapters was written. The Arizona Memorial and Battleship Missouri Memorial are each moving tributes to the fallen soldiers and if you're a little cloudy on the history, the Pacific Aviation Museum will explain everything.
Molokai
This is arguably the most isolated of the islands, so if you're looking for the most untouched wilderness, this is it. Before visiting, familiarize yourself with the story of Father Damien and the leper colonies at Kalaupapa. Then, take one of the famous mule rides down to experience the surroundings for yourself.
Lanai
At one point, 75% of the world's pineapples came from this island, courtesy of a man named Dole. While it's not the fruit powerhouse it once was, a few high-end resorts have popped up and the island now caters to the wealthy tourist. If you're looking for a round of golf while in Hawaii, there are two championship courses on the island, including Challenge at Manele, designed by golfing legend, Jack Nicklaus.
Maui
If you loved driving arcade games as a kid and think Lombard Street in San Francisco isn't enough of a challenge, give the Road to Hana a shot. If you want the stereotypical waterfalls, amazing cliffs, and beautiful flowers of every Hawaiian postcard, Hana is your stop. But, you'll need to get there and the only road in is the 50-mile Hana highway, which features 54 one-lane bridges and 600 hairpin turns. Beautiful sights abound the entire way, just take a motion sickness pill and let the locals pass.
Kauai
If your love of Hawaii came from television and the movies, you'll want to visit the island of Kauai, which is where Hollywood does a lot of its filming. From Gilligan's Island to Raiders of the Lost Ark to Jurassic Park to Blue Hawaii, rarely does a production go through the state without some shooting on Kauai. Other productions have included Fantasy Island, King Kong, South Pacific, and Honeymoon in Vegas.