If you're trying to reach your fitness goals, you might feel as though shelling out big bucks for a gym membership will help you commit to working out. However, USA Today reports that 67 percent of gym memberships go unused.1
So, instead of paying hundreds of dollars a year for a gym membership, why not invest in high-quality equipment that allows you to exercise at home?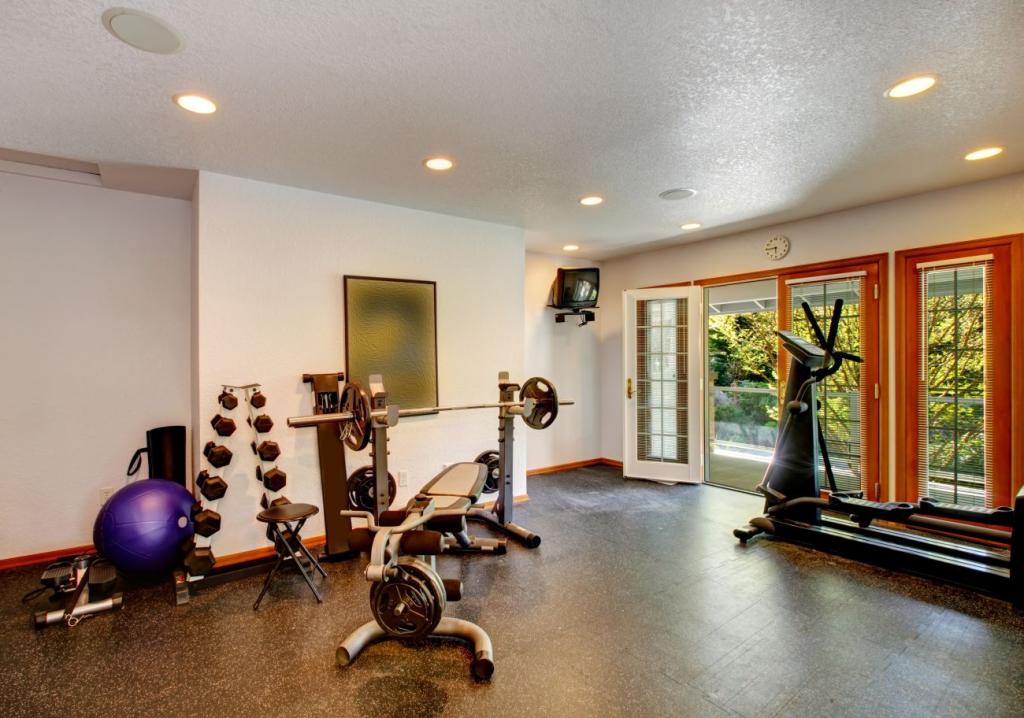 Gym Memberships Are Outdated
Although the number of gym memberships increases every year, there's a secret gyms and fitness centers don't share with their members — they don't expect members to show up. Gyms oversell their memberships, which can make them crowded when people are diligent about working out consistently.
And whether or not your local gym is overflowing with active users, the equipment there is disgusting. It could attract more germs than a toilet. More than 70 percent of the bacteria found on exercise bikes, treadmills, and free weights was harmful.2
Additionally, many fitness centers aren't up to date. Fitness trends change, and gyms may not upgrade their machines in a timely manner. That can lead you to question what you're really paying for.
That's why people are moving away from gyms and working out at home more frequently than they used to. Fitness buffs used to be able to monitor their heart rate and other workout stats from the machines at the gym, but individual trackers are becoming cheaper and more popular. Individuals can also access online workout plans. Doing this enables them to drop the personal trainer at the gym and develop effective at-home exercise programs.
Get Your Own Equipment for Cheap
The number of people who own a home gym has remained steady over the past decade. This may be due in part to the expense of workout gear. If you shop wisely, though, you could score exercise apparatuses that cost less than a yearly gym membership.
You can buy a treadmill for $500 or a home gym for about $200. The Reebok Professional Deck Workout Bench gives you hundreds of workout options for approximately $124.
Those purchases add up to the average cost of a 12-month gym membership. However, you'll get much more use out of them. Your investment should last at least seven years with regular use. Proper maintenance can extend the life of your at-home exercise equipment.
You'll reduce your spending, and you'll also save time. When you can work out at home, you don't have to pay for gas to drive for the gym. Depending on the location of your local workout facilities, you can usually roll out of bed, exercise, and shower in less time than it would take you to make it to the fitness club. With that kind of convenience, you have little excuse for avoiding exercise.
Some people complain that they don't have the space to store large apparatuses at home. If that's the case, you can still invest in free weights, which can be stashed in a closet or under the bed. An aerobic stepper can double as a weight bench. You can even find folding treadmills that can be tucked behind other furniture.
According to Wise Bread, the best time to buy home gym equipment is in January.3 At that time, demand is higher because people are hoping to stick with their healthy New Year's resolutions. And Livestrong indicates that many stores lower prices on exercise items at the beginning of the summer, when people are heading outdoors to stay fit.4
Consider Refurbished Equipment
If you have your heart set on a heavy-duty machine that has a variety of features, you might want to consider purchasing used or refurbished equipment. You can find used gym gear at local consignment shops and garage sales, but you might be better protected if you shop online.
Many retailers are reputable and offer competitive warranties on their items. Other stores allow you to trade in your own used pieces for other products.
If you do purchase refurbished workout gear, however, make sure you do your research. If you can see the item in person, check for wear and tear, rust, and loose parts. Look for high-quality brands with good reviews. Ask about a manufacturer's or retailer's warranty whether you're buying from your neighbor or an online store.
Conclusion
You don't have to buy a gym membership to stay fit. In fact, a home gym is an investment that's valuable for your bank account as well as your health. If you want to work out consistently, you might be more likely to stick with your routine if it's easy to maintain. When your treadmill is staring you in the face as you watch TV, you'll probably be drawn to using it more often than you would trek to the gym.
Do some research before spending your hard-earned cash on a gym membership. Search for reviews on the machines and retailers that you're looking into. Your investment may help you keep this year's health resolutions.