Medicare is a federally-funded health insurance plan designed for individuals who are 65 years old or older. It is comprised of two parts. Part A covers hospital care as well as skilled nursing care. Part B covers outpatient services that include doctor visits, ambulance service and certain preventive measures.1
Since there is the possibility that Medicare coverage can be denied because of pre-existing conditions, enrollees should look into purchasing additional coverage like Medicare Advantage plans, Medicare prescription drug plans, and supplemental Medigap policies.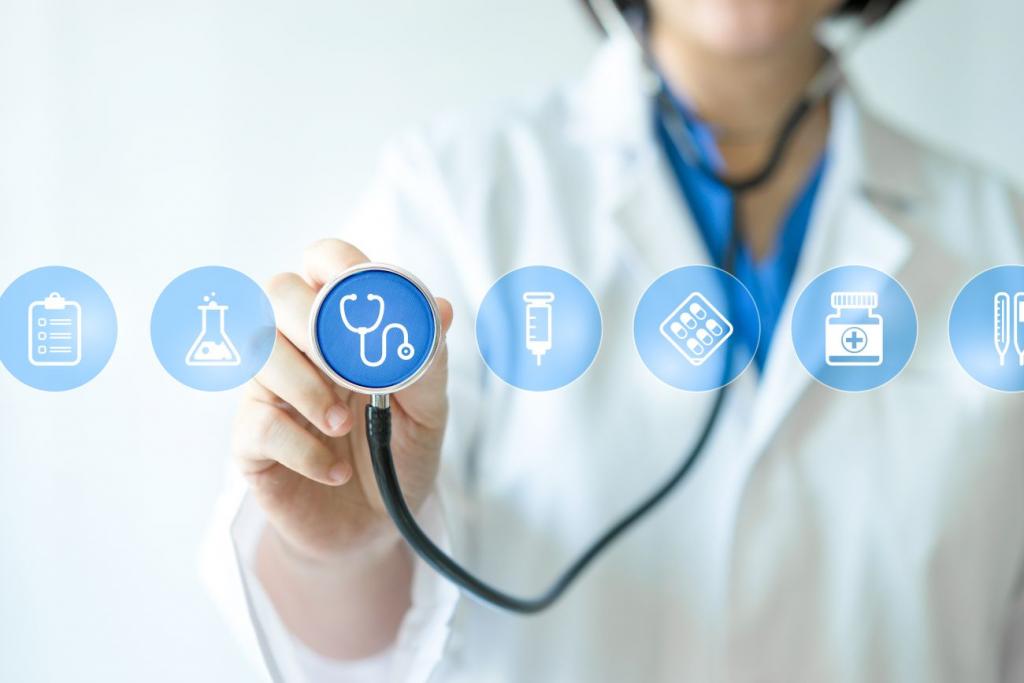 Ineligibility Due to Pre-Existing Conditions
Although original Medicare covers pre-existing conditions, many Medicare insurance plans do not. This means that you could be denied coverage if you have an existing disability or medical condition at the time that you apply for coverage. There is no exact, government-approved list of pre-existing conditions — each insurance company establishes its own policies and sets its own rules.2
One way to avoid the pre-existing-condition dilemma is by purchasing a Medicare Advantage plan, also known as Medicare Part C. If you purchase such a plan, your health care needs and benefits will be handled through an HMO or PPO instead of directly through Medicare. The good news is that Medicare Advantage plans cover most pre-existing conditions. Additionally, there is no waiting period that you will have to endure before your pre-existing conditions are covered.3
Consider Medicare Supplement Insurance
When looking into your options, be sure to investigate the possibility of obtaining Medicare Supplement insurance. Also known as Medigap, these plans pay for some of the charges not covered by original Medicare.4 There are 10 standardized plans, each plan being denoted by a letter of the alphabet such as A, B, or C. Although all plans with the same letter designation provide identical benefits, the costs may vary considerably from one provider to another. Therefore, it pays to shop around.
Medicare Supplement insurance is offered by several providers, including UnitedHealthcare, Aetna, Humana, and Blue Cross Blue Shield. You can apply for coverage online as well as by phone or in person at the offices of a local provider. When evaluating plans, be sure to compare premiums, deductibles, and maximum out-of-pocket expenses. You will also want to know if there are any restrictions on doctors and pharmacies.
Here are some of the benefits of a Medicare Supplement insurance plan:
Your out-of-pocket expenses will be low since your Medicare Supplement insurance will cover most of the charges not covered by original Medicare.
In most cases, you will be able to keep your doctor and pharmacy. You won't have to participate in a network or wait for a referral to see a specialist.
You will rarely be billed for your medical services. In most cases, your insurance provider will bill Medicare for their portion of the services and pay the remainder on your behalf.
You will be able to keep your coverage from year to year. You will not be impacted by such things as open enrollment periods.
Your coverage is good anywhere within in the United States. You will be able to travel freely and not have to be concerned about medical insurance coverage. Some plans even provide coverage outside of the U.S.5
Beware of Waiting Period
As previously mentioned, you may be denied coverage if you have a pre-existing disability or medical condition. However, you may be able to obtain coverage that includes a six-month waiting period. If you elect that option, you will be covered for any new health care services required. For any medical expenses incurred during the six-month waiting period that are related to a pre-existing condition, your provider may deny coverage. Once the waiting period is over, you will be fully covered, even for pre-existing conditions.
With proper planning, though, you may be able to avoid the waiting period altogether. One way to do this is to apply for coverage during the Medicare open enrollment period, which lasts from October 15 to December 7 of each year. If you apply for Medigap coverage during this time period, providers cannot deny coverage due to a pre-existing condition, nor can they charge you a higher premium.6 Even outside of the open enrollment period, you may be able to shorten or eliminate the waiting period if any of the following circumstances apply to you:
You have a Medicare Advantage Plan, but your provider is terminating coverage for your area or ending its Medicare coverage entirely.
In addition to original Medicare, you also have an employer-sponsored health plan that will be ending soon for various reasons, such as retirement or termination.
You presently have a Medicare SELECT policy in addition to original Medicare, but you will be moving out of your plan's coverage area.
The insurance company that is providing your Medigap insurance terminates its coverage due to bankruptcy or other factors beyond your control.
You voluntarily terminate your Medigap or Medicare Advantage coverage because you were misled when you purchased your policy or the company issuing the policy failed to follow the governing rules.
Timing Is Key
If you are thinking about purchasing additional Medicare coverage or making changes to your present coverage, timing is crucial. This is especially true if you have a pre-existing condition. Your best chance of getting full coverage with no waiting period is to apply during the open enrollment period which runs from October 15 to December 7. If you miss that window of opportunity, you may have to wait a whole year to make any changes. Even if you are successful in making changes to your coverage at another time of the year, you most likely will have to pay higher premiums or a penalty.
You owe it to yourself to investigate the various options that are available during the open enrollment period. In doing so, you will have time to sort through the available plans and select the one that works best for you without being forced to make last-minute decisions.