When you're in pain, everything becomes more difficult; sometimes, even pain medication can't help. If you're suffering from chronic pain and the discomfort it brings, seeing a chiropractor might be the answer.
Chiropractors offer a natural, drug-free treatment option for anyone with aches and pains. From lower back pain to headaches to sore joints, a chiropractor can soothe it by correcting misalignments throughout the body. With chiropractic care, you could live a pain-free life.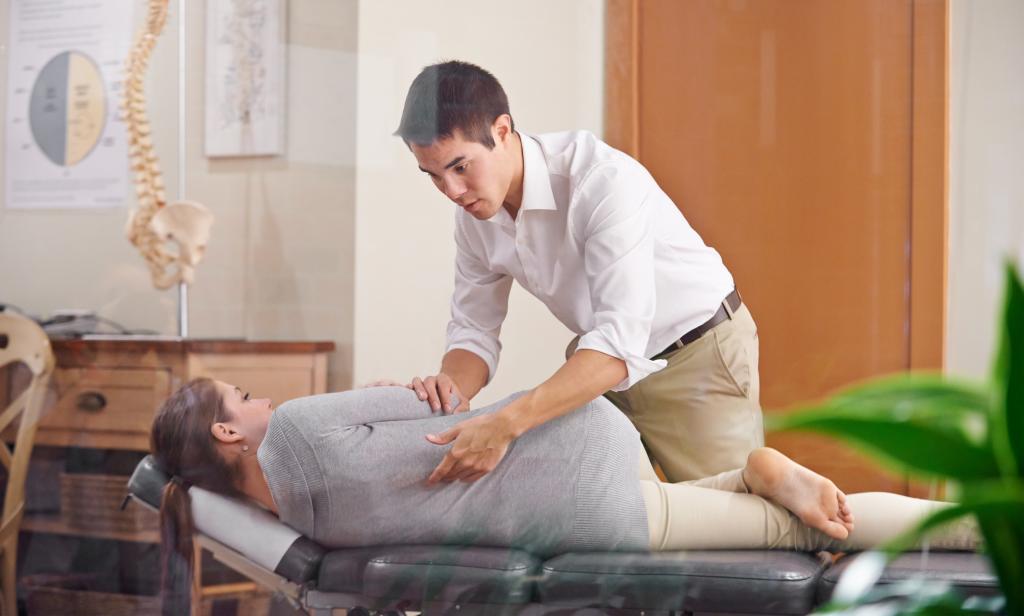 Of course, a chiropractor's alignment work requires special care. You should only consider visiting a qualified and experienced chiropractor who's treated patients with your conditions and symptoms before – and one who won't cause any more pain or problems. But how do you find the best of the bunch?
Here are few tips to help you find a reputable chiropractor in your area.
Read Online Reviews
The first place to begin your search for a chiropractor? The internet. An online search is the easiest way to find, assess, and compare all of the chiropractors in your area. Search for chiropractors in your city or region – and you'll likely wind up with hundreds of options.
To sort through all of the chiropractors you find online, check out any online reviews you can find. Doctors encourage patients to leave online reviews, meaning you'll find plenty of firsthand information about each chiropractor, their office staff, practice, and so much more. Sites like Yelp, Healthgrades, and Vitals offer in-depth reviews – and you can even see chiropractors' patient grades, experience and education, and current board certifications.
Pay close attention to what patients say in their reviews. Both negative and positive reviews have merit, offering clues about how each chiropractor interacts with patients and runs their practice. But, most importantly, you'll want to see what patients have to say about each chiropractor's treatment. Have patients found pain relief? Are the sessions paying off?
Check Licensure and Experience
Before trusting your health to any type of medical professional, it's a smart idea to verify their licensure and look into their education and experience. You don't want to see a doctor who isn't recent on his certifications or boards – that could mean he isn't up-to-date on the latest treatments, medications, or medical practices.
When searching for a chiropractor, you'll need to look for something different than a typical doctor's education. Angie's List¹ reports that all 50 states require chiropractors to complete a graduate-level educational program and be licensed before treating patients. Check with your state's board of chiropractic examiners to confirm that the chiropractors you're considering are properly licensed. You can also find this information out by searching chiropractors' education and licensing history online.
And don't forget to consider how long a chiropractor has been treating patients. Years of experience are more trustworthy than chiropractors with little to no experience. Chiropractors, like doctors, can specialize in particular injuries or specific medical condition. Verify that the chiropractors you're looking into have experience with treating concerns like yours.
Be Aware of Common Red Flags
In addition to seeking out local chiropractors who are experienced, licensed, and positively reviewed by other patients, you need to know which chiropractors to steer clear of. Because chiropractic practice is considered a holistic method of treating ailments, there can be a lot of misinformation and high potential for scams. You need to make sure you know the signs of a bad – or even fake – chiropractor.
Fortunately, bad chiropractors have quite a bit in common. They tend to exhibit the same red flag behaviors. Common red flags include:
1. The chiropractor promises cures and quick fixes: Chiropractic care can soothe a variety of issues, but it isn't a cure-all or quick fix. If a chiropractor promises to heal everything that ails you or claims to be able to fix all your issues in a single visit, seek treatment elsewhere.
2. There chiropractor doesn't evaluate you: Your first visit should begin with a thorough evaluation that includes a physical exam and a discussion of your medical history and current concerns. That information is necessary to tailor your treatment to your specific needs. If a chiropractor doesn't conduct an evaluation, continue searching.
3. The chiropractor wants to make a sale: If a chiropractor uses scare tactics or a high-pressure sales pitch to get you to sign up for treatments, special programs, or a purchase, be suspicious. A chiropractor's first concern should be healing your ailments.
4. Your pain doesn't improve: Healing takes time. However, if your condition isn't improving after a few weeks of chiropractic care, the chiropractor should suggest a change in strategy or refer you to another professional. If they don't, it's time to seek help elsewhere.
Armed with awareness of these red flags, you'll be prepared to weed out the bad chiropractors from the good.
You can begin your search for a chiropractor today – with an online search, you'll immediately be able to begin finding and assessing chiropractors near you. Remember to seek out reviews, vet their experience and education, and check out their patients' reviews online too. With these details, you can start narrowing down your options and begin the process of relieving your chronic pain.
Like anything, it's always a good idea to be aware of the latest research. We recommend comparing at least 3 or 4 options before making a final decision. Doing a search online is typically the quickest, most thorough way to discover all the pros and cons you need to keep in mind.