Games are so much than simple fun – they can increase personal, emotional and social wellbeing in individuals of all ages. And no matter your age, adding game play to your weekly routine is a great way to boost your brain health.
Whether you play alone or with friends, games can help you stay mentally sharp and more connected to your world. Board games, card games, computer games, and smartphone games all provide opportunities to flex your mental muscle.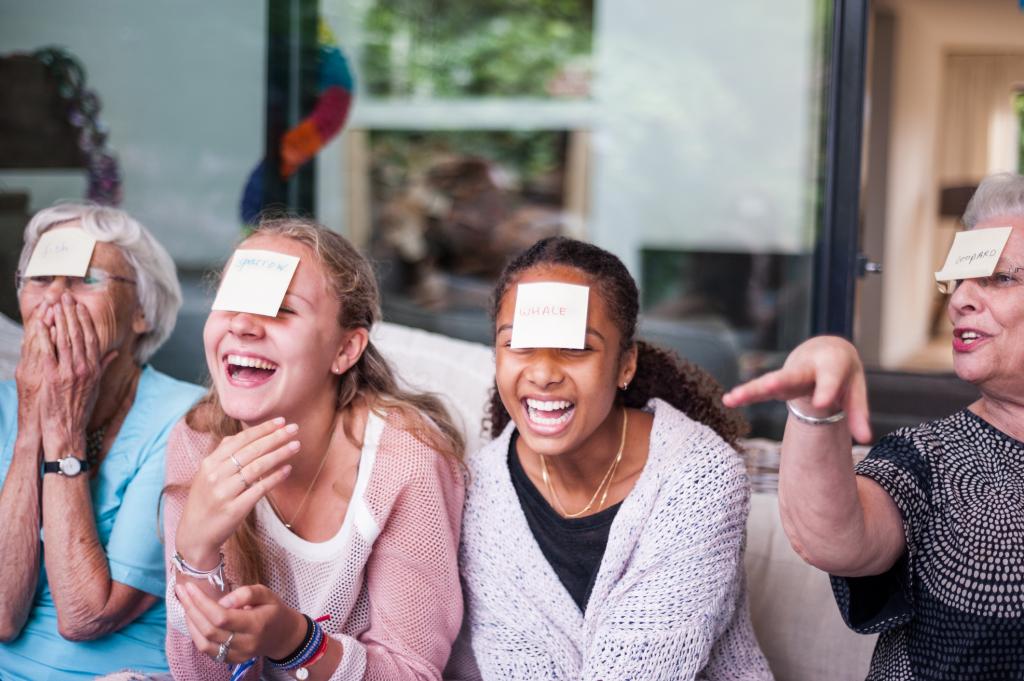 Check out the following games, which combine plenty of brain-building benefits with hours of fun.
Solo Games
Playing games on your own is a great way to keep your brain stimulated. Try these solo games, which will help you fill your free time in a meaningful way.
Solitaire
All you need to play this classic card game is a deck of cards. This is a great choice if you want to start a game that you can come back to throughout the day. Solitaire can help sharpen your visual memory and concentration.
Lumosity Brain Games
Lumosity is an online company offering an array of brain-training games and programs. These fun, engaging games are designed to boost a full spectrum of cognitive skills. You can visit the Lumosity website or download Lumosity apps to start your brain training for free.
Rubik's Slide
The electronic version of the classic puzzle cube will keep you working for hours on end – and the Slide is no easier to solve than the traditional version. This toy is loaded with more than 10,000 puzzles to keep your brain sharp.
Crosswords
Crossword puzzles are one of the most respected brain-boosting games because they tap into your verbal reasoning skills while testing your cultural knowledge. You'll find these fun puzzles in newspapers, magazines, and books. You can also find printable crosswords online or download crossword apps for your smartphone.
Two-Player Games
Playing a game with another person is one of the best ways to build a relationship and have fun. Two-player games allow you to sharpen your wits while getting to know more about the person with whom you're playing. Check out these fun and intellectually stimulating two-player games.
Blokus Duo
This two-player strategy game taps into your visual reasoning skills as you arrange colored pieces on a board in an effort to best your opponent. It doesn't take long to learn, which makes it a great choice for older adults.
Othello
Also known as Reversi, Othello is a visually stimulating game that challenges players to use their markers to dominate the game board. While the rules of Othello might seem a bit confusing at first, you'll find that this game is both quick and challenging once you've gotten the hang of it. You can play Othello on a traditional board or online.
Chess
You can't talk about brain-building games without mentioning this cornerstone of strategy games. Chess challenges your memory and strategic thinking skills, and this classic game can be played on a game board, online, or on your smartphone.
Words with Friends
If you're looking for a game you can play with a friend over your smartphone, consider Words with Friends. Similar to Scrabble, this game will test your vocabulary while encouraging you to connect with others.
Group Games
Get a group together to play games and you'll get to practice cognitive skills such as memory and information processing while having fun. Try one of these great group games if you're looking for something new to add to game night.
Bridge
This four-player card game can be played in one sitting or over time, which makes it incredibly popular with older adults. Bridge is a game of strategy that relies on forging partnerships and working together to win.
Set
This game is designed to tap into your visual reasoning and memory skills by asking you to find the similarities to form different sets of cards. Designed for players of many ages, this is a great choice if you want to turn a family game night into a brain-building session.
Scrabble
Scrabble is all about drawing tiles and building words on the game board. This classic word game taps into your memory and vocabulary skills. Of course, it also involves an element of strategy as you try to spell high-point words without getting bested by your opponents.
Monopoly Deal
If you like Monopoly but don't have the time to play a full game, try this quicker alternative. In Monopoly Deal, you'll use your reasoning skills to make quick decisions about purchasing properties, charging rent, and more.
Like anything, it's always a good idea to be aware of the latest research. We recommend comparing at least 3 or 4 options before making a final decision. Doing a search online is typically the quickest, most thorough way to discover all the pros and cons you need to keep in mind.