There are lots of different ways that people can lose their hair. For the majority of us, it's a result of genetics, which we're reminded of every time we look at our parents or grandparents. Losing your hair or having it thin beyond recognition can be emotional for some people, so many strive to reverse it by changing their habits or adopting a new hair care routine.
If you've started to notice bald patches or larger clumps of hair in the shower drain, the situation may be reversible. These shampoos, treatments, and tips have shown enormous promise helping people get their regular hair back.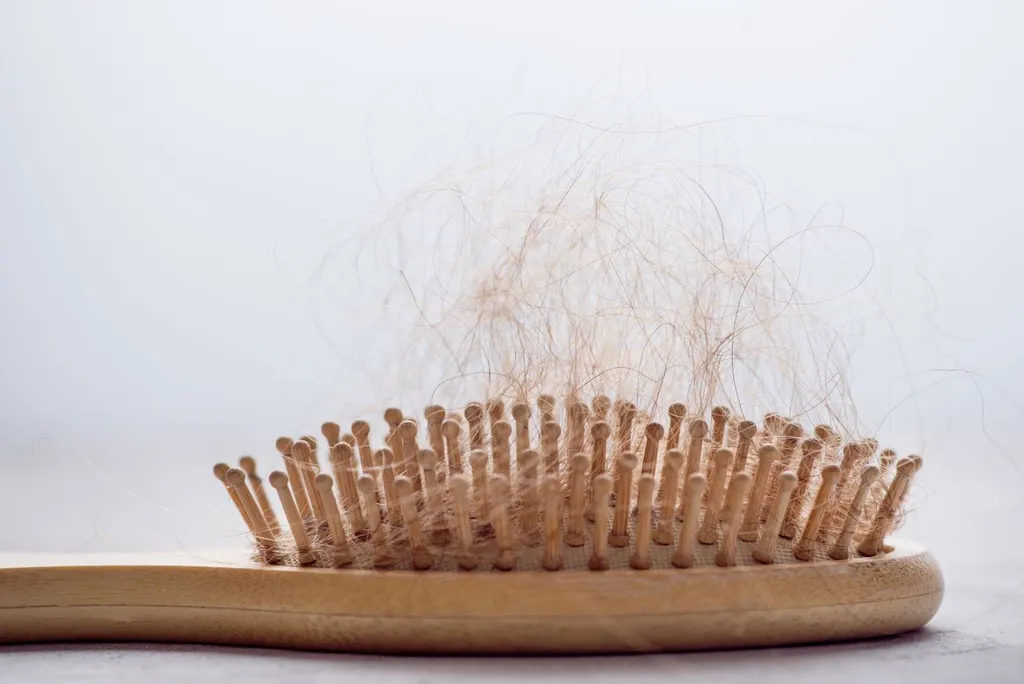 Common Causes of Hair Loss
It shouldn't surprise you, but the primary cause of hair loss in most people is genetics.
If you have genetic hair loss or balding, it typically starts with a gradual thinning on the top of your scalp. It will depend greatly on how you style your hair, but men generally lose hair in an "M" shape radiating out from the scalp, while women may see a gradual widening of the part at the center of their forehead.
Other times, hair loss occurs as a side effect of medication or a medical condition.
Some conditions that can cause hair loss include:
Ringworm;
Alopecia areata;
Thyroid problems, and;
Pregnancy and childbirth.
Certain medications that are used to treat depression, heart problems, and high blood pressure have also been known to cause hair loss.
It's slightly more unusual, but there are some people that experience sudden hair loss after a traumatic or stressful event. In these situations, you may notice excessive hair loss as you're brushing or combing out your hair.
Even certain hairstyles which pull tightly on the hair can eventually cause hair loss.
6 Shampoos That Can Prevent Hair Loss and Thicken Hair
Many people who are experiencing hair thinning and loss turn to specially formulated shampoos to help stimulate their hair and minimize loss.
The best ones use some combination of four key ingredients — saw palmetto, biotin, ketoconazole, and caffeine — which have been proven to help strengthen hair. There are lots of products on the market, but you should check to make sure that they've listed these beneficial ingredients prominently. Otherwise, all you'll get is a promise without proven results.
1. Revita Hair Growth Stimulating Shampoo
Price: $32 per 205mL
Beneficial Ingredients: Caffeine, Biotin, Ketoconazole, Vitamin B2, Emu Oil
Revita Hair Growth Stimulating Shampoo is a universal favorite that uses a potent formula to fight hair loss. They even have studies to back it up. In fact, out of more than 500 study participants, 90 percent experienced less hair loss while using the shampoo.
This shampoo contains three out of the four major hair strengthening ingredients and is made without harsh chemicals like sodium lauryl sulfate. It sends hydration right to your scalp and helps ensure clean and healthy hair.
2. Classic Lipogaine Big 3 Hair Loss Prevention Shampoo
Price: $25 per 236mL
Beneficial Ingredients: Biotin, Ketoconazole, Emu Oil, Castor Oil
If you're looking for a product that isn't shy about advertising their active ingredients, look no further than Lipogaine's Big 3 Hair Loss Prevention Shampoo. Their combination of active ingredients targets the scalp, restoring moisture and strengthening strands against breakage. It's safe for all hair types, including color-treated hair.
If you're unsatisfied, you can return it for a full refund up to 90 days after purchase.
3. Lipogaine Big 5 All-Natural Shampoo
Price: $25.95 per 236mL
Beneficial Ingredients: Caffeine, Biotin, Argan Oil, Castor Oil
Another great product from the Lipogaine lineup is their Big 5 All-Natural Shampoo. It contains many of the same active ingredients as their Big 3 formula but boosts the shampoo's performance with other natural ingredients like argan oil and castor oil.
It's ideal for people who prefer natural shampoo. As such, the Big 5 has a pleasing, mild scent derived from natural essential oils like rosemary and cedarwood. Because of the castor oil — which is a natural anti-fungal — this shampoo can also help with mild to moderate dandruff.
4. Ultrax Labs Hair Surge
Price: $59.95 for 236mL
Beneficial Ingredients: Caffeine, Saw Palmetto, Ketoconazole
Despite only being on the market for a few years, Ultrax Labs' Hair Surge has become a customer favorite. People love it because its primary active ingredient is caffeine and it's specially formulated to keep the active ingredients working as long as possible. In other shampoos, all that great stuff washes down the drain as soon as the hair is rinsed.
Plus, this shampoo is easy on hair and skin.
5. Alpecin C1 Caffeine Shampoo
Price: $10.26 per 250mL
Beneficial Ingredients: Caffeine
Another great shampoo built on the active ingredient of caffeine is Alpecin's C1 Caffeine Shampoo. Caffeine works by blocking and reducing DHT, a hormone that causes hair loss. By coating dormant hair follicles, this shampoo can help stimulate new growth and strengthen weak and thin strands.
Another reason to trust this shampoo is Alpecin's pedigree. The company has been around since 1905, so they have more than a century's worth of satisfied customers.
6. Nizoral A-D Anti-Dandruff Shampoo
Price: $42.99 per 200mL
Beneficial Ingredients: Ketoconazole
If you've been experiencing hair loss because of hair follicle inflammation, Nizoral A-D Anti-Dandruff Shampoo treats this with a potent formula that contains one percent ketoconazole. They do make a two percent version, but it requires a prescription.
This shampoo is very effective on dandruff, while also encouraging hair growth. It can irritate hair if used too much, so stick to twice a week at most for best results.
6 Quick Tips for Preventing Hair Loss
If you're looking for a more holistic solution beyond shampoos, check out some of these tips that can help you prevent hair loss.
1. Wash and brush your hair gently
When you're washing and brushing your hair after a shower, be extremely gentle.
If you're experiencing thinning hair, the last thing you want to do is agitate it. Many people find a wide tooth comb is the best tool for detangling thinning hair.
2. Avoid tight hairstyles
Tractional alopecia is the condition that occurs because of a tight hairstyle pulling on hair follicles. Cornrows, braids, or tight buns are common culprits.
If you feel like your hairline is receding or you're losing hair, stop using these tight hairstyles on a regular basis.
3. Avoid applying too much heat to your hair
Excessive heat from hair dryers, flat irons, and perms can cause long term damage to hair follicles. Stopping these frequent treatments will help hair regain its strength.
4. Choose shampoos and conditioners without harsh chemical ingredients
Our hair can get weighed down by chemical ingredients like sodium lauryl sulfate and parabens that are present in many pharmacy brand shampoos and conditioners. Switching to one made with natural ingredients will help give hair more lift and bounce.
5. Improve your diet
A diet rich in healthy fats, proteins, oils, and vitamins will help give hair strands and follicles the strength they need to grow normally. You can also boost your diet with oral supplements made with active ingredients including B vitamins, saw palmetto, collagen, and ashwagandha.
6. Reduce stress in your daily life
Stress can definitely contribute to hair shedding. In fact, it's even been shown to halt hair growth.
To combat stress, identify and practice activities that help you feel calmer, like yoga, exercise, cooking, or meditation.
Conclusion
There are lots of ways that you can combat hair loss and treat it before it becomes an aesthetic issue. The key first step is talking to a doctor and determining the cause of your hair loss. Then, you'll be able to work out a treatment plan that suits your needs, without having to spend tons of money on pricy medicated shampoos that may or may not target your specific type of hair loss.