By the time they turn 50, 85 percent of American men have significantly thinning hair.1 By the age of 40, around 40 percent of women have visible hair loss.2 There's no doubt about it: hair loss is a pretty big concern among seniors. If you count yourself among them and are concerned about the state of your hair — or lack thereof — here's some good news. There are more hair-loss treatments out there today than ever.
While hair loss can be triggered by many things, including genetics, today's best hair-loss treatments for seniors typically include ingredients that cover the most common root causes. Read on to learn more about five of today's leading hair loss solutions for older folks.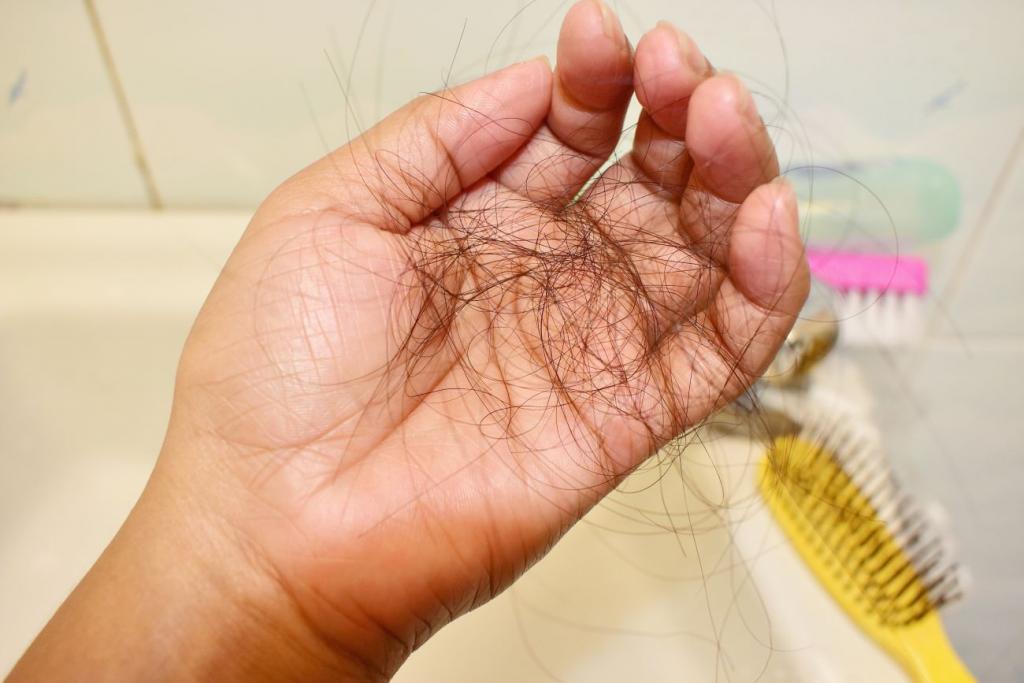 1. Folexin
As someone who is experiencing hair loss, you are apt to be referred to Rogaine. However, although the product has been approved by the FDA for years, studies have not confirmed its safety for people who are over the age of 65. Fortunately, there are numerous all-natural hair-loss products out there, and Folexin is a great example that is worth considering.
Made out of all-natural ingredients and safe for men and women of all ages, Folexin3 is a supplement that you take twice a day to strengthen hair and to stimulate improved growth. Its formula features biotin, which is otherwise known as vitamin B7 and is well-known for its important role in maintaining healthy digestive, cardiovascular, metabolic, and nerve functioning. It also contains fo-ti, a Chinese herb that has been prized in alternative medicine for years for its anti-aging benefits. The formula is rounded out by several other vitamins and minerals that promote healthy hair growth.
One of the top benefits of this product is that it is completely natural and therefore safe for everyone to use. If your hair loss is being triggered by a biotin deficiency, which is always possible, it may be the answer. A 30-day supply can be purchased for around $25 online. The company gives discounts on bulk orders; you can buy a 150-day supply for $90, for example.
2. Keeps
Like many seniors, you may be wary about entrusting the health of your hair and scalp to nameless, faceless Internet companies. In that case, you are apt to appreciate the more personalized approach of Keeps4, which works with licensed doctors, pharmacists, and other professionals to diagnose hair loss and to prescribe optimal treatment plans. Their doctors also follow up with you after treatment begins to check your progress, which is nice.
If you suffer from generalized thinning of the hair, Keeps may prescribe a topical minoxidil solution; a three-month supply will set you back by $20 for the first order, and it costs $30 every three months thereafter.
If you have more of a receding hairline, you may be prescribed finasteride. Known better as Propecia, this prescription tablet initially costs $50 for a three-month supply; thereafter, it costs $75 every three months. If you are prescribed both, expect to pay $70 for the first three months and $105 every three months after that.
Seniors benefit from this product because they receive extra attention from licensed physicians on behalf of the company. It includes a product that contains minoxidil, which is generally regarded as safe for seniors but perhaps may not be as effective.5
The biggest drawback of Keeps is that all sales are final, and free shipping is not available. However, shipping only costs $3 for standard ground.
3. Shapiro MD
Medications like minoxidil and finasteride work to combat the effects of dihydrotestosterone, or DHT, which has been shown to restrict blood flow to the hair. Finasteride, for example, stops testosterone from breaking down into DHT. Like many folks, however, you may be reluctant to expose yourself to the chemicals that are found in these FDA-approved medications. If so, hair-loss treatment from Shapiro MD6 may be the answer.
Developed by physicians over the course of 10 years, which included intense research and development, Shapiro MD uses all-natural ingredients to address hair loss. The company's shampoo, conditioner, and leave-in foam all contain three ingredients that are known to combat DHT: caffeine derivatives, epigallocatechin-3-gallate, and saw palmetto berry extract. All these products are FDA approved, require no prescription, and can be used continuously.
A one-month supply of Shapiro MD products will set you back by $70. Free shipping is included, or you can pay $9.95 for rush delivery. Shapiro MD offers a 60-day money-back guarantee, so you can try their products without risk.
4. Profollica
Another natural alternative to medications like minoxidil and finasteride, Profollica7 offers a two-part hair-loss treatment system that addresses male pattern baldness. If you are a woman, then, this product is not for you. If you are a man who is experiencing hair loss and want to avoid harsh chemicals, however, it could be the solution.
No prescription is required for the system, which consists of a daily supplement and a topical gel. Both products are designed to bring down excessive levels of DHT, and their formulas include a combination of herbal extracts, amino acids, and nutrients. Using the system is as simple as taking one capsule per day and applying the gel one to two times daily.
A one-month supply of Profillica costs $60. Ordering larger supplies will save you money, though. In fact, a three-month supply costs $53 per month, and a six-month supply costs $50 per month. Free shipping is included with all orders, and the company offers a 60-day money-back guarantee.
5. HairNu
Rounding out the list is HairNu8, a dual-action supplement that was designed and developed by physicians. Made out of a 100-percent all-natural formula, HairNu features 21 tested and proven ingredients that help to prevent hair loss and to promote future growth. Sold exclusively online, the supplements start at around $50 per bottle.
Unlike other hair-loss solutions, HairNu strictly offers herbal supplements; no topical solutions are included. The company accepts returns for up to 60 days, and they even let you return opened and used bottles. One drawback is that because the supplements contain iron, they may cause side effects in some people. These include diarrhea, constipation, upset stomach, and changes in stool color. The supplement is designed to be taken twice per day — once in the morning and once at night. The primary benefit for seniors is that it is a completely natural and safe formula.
Get These Senior-Friendly Hair Loss Treatments at an Affordable Price
As you can see, you are spoiled for choices when it comes to finding effective and affordable hair-loss treatments for seniors. For an average of $30 to $50 per month, you can be on your way to a fuller, healthier head of hair to enjoy in your golden years. Before choosing a product, be sure to do plenty of your own research and to read plenty of reviews to ensure that you arrive at a solution that is right for you.