If you require prescription glasses to see, you're not alone. According to The Vision Council, approximately 150 million Americans are in the same boat.1 Like most of those folks, you'd probably like to spend as little as possible on new glasses. While local brick-and-mortar stores offer the convenience of letting you physically see and handle glasses in person, online retailers tend to blow them away in one very important regard — their prices tend to be significantly lower.2
Read on to learn about a few of today's most popular sources for online eyeglasses.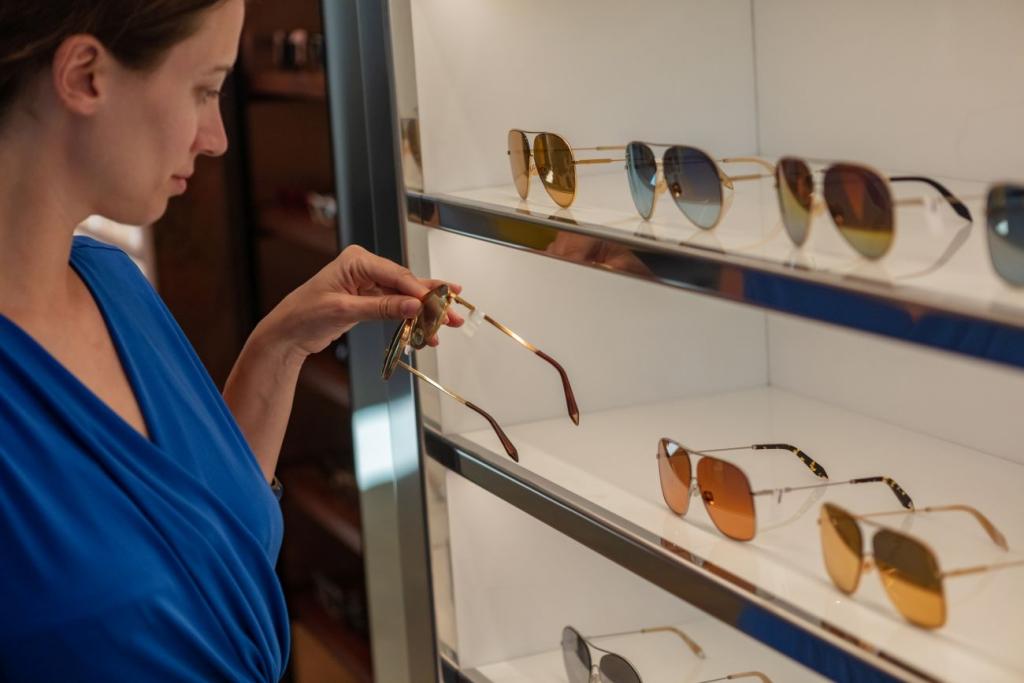 Warby Parker
With a decent selection of frames and ultra-low prices, Warby Parker3 is a great place to find cheap prescription glasses online. Like most online glasses retailers, their website includes a widget that lets you try on different frames virtually; just upload a photo of yourself and select a pair of frames to see how they look. More importantly, however, Warby Parker offers a home try-on program that lets you try on five different frames at home for free.
Prescription glasses typically ship within 10 to 12 business days, and free shipping is included with all orders. The company offers a generous 30-day return policy, so you can return your glasses for any reason for a refund within 30 days of purchase. Warby Parker also offers a one-year warranty on all glasses, and they will replace yours if they become scratched during that time.
Ordering glasses from Warby Parker is easy. Input information from your prescription or upload it to the site. Select the frames of your choice, and then choose the types of lenses that you want — options include progressives and polarized lenses. Once your order is placed, the company will verify your prescription and manufacture your glasses.
Currently, Warby Parker has no promotions happening. However, the brand does offer promo codes and other offers on a regular basis.
EyeBuyDirect
With frames that cost as low as $6, EyeBuyDirect4 offers some of the most competitive prices for online prescription eyeglasses. Although you can try on frames virtually through the EyeTry widget, the company does not offer an at-home try-on option.
You have 14 days to return eyeglasses to EyeBuyDirect as part of their Fit and Style guarantee. All the glasses that they sell are also protected by their 365-Day Product Guarantee that entitles you to a one-time free replacement pair if you find any defects.
Ordering from EyeBuyDirect is simple and straightforward. After choosing frames, enter your prescription. You can then select lenses and complete your order. Free shipping is offered on orders of $99 or more, and new customers receive a special discount as well. Currently, the company is offering 25-percent off, and it is always worth it to check in to see if any new offers are available.
Zenni Optical
Since 2003, Zenni Optical5 has been one of the leading online retailers of prescription eyeglasses. With more than 6,000 frames to choose from for men, women, and children, the company has something for everyone. Free shipping is not available, but Zenni charges a very reasonable fee for regular ground shipping.
Like other online retailers, ordering from Zenni involves selecting the frames that you want, entering your prescription information, selecting your desired lenses before placing your order. You have 30 days to return your glasses; get 50 percent back minus shipping credited to your card or get 100 percent back minus shipping in store credit.
Zenni offers a one-year warranty on all glasses. There is no option to try frames out at home first, but they do offer a virtual try-on widget that gives you a pretty good idea about what to expect. Currently, the company is offering 10-percent off in exchange for signing up to receive emails and promotions.
Felix + Iris
Rounding out the list is Felix + Iris6, another online eyeglasses retailer that offers far lower prices than what you will find in most brick-and-mortar stores. As with the other companies, you must obtain a prescription locally first and then log on and upload it to place your order. Ordering through the Felix + Iris website is easy and intuitive. In lieu of a virtual try-on widget, Felix + Iris lets you complete a "Fit Profile" to come up with recommendations for you.
Although you may be disappointed about not having a way to virtually try on glasses from this company, you should be pleased to know that they do allow you to try four frames at home for free. Free shipping is included both ways, so there's nothing to lose. It should also be mentioned here that free shipping is included with all orders — you don't have to meet a minimum to get it.
Felix + Iris accepts returns for up to 30 days through its Fit Promise program. They also offer a one-year warranty on all their products, and they will repair or replace any glasses that have defects or other issues. The company is not currently offering any special deals, but they do from time to time, so definitely check back often.
With convenient online ordering, easy ways to try frames out and truly rock-bottom prices, it is easy to see why online eyeglasses retailers have been giving their brick-and-mortar counterparts a run for their money. Considering how much you stand to save, there is no reason not to at least give online ordering a try. Just make sure to do plenty of your own research to arrive at a company that will go the distance for you.