Striving to live a healthier lifestyle is always among the top New Year's resolutions. Exercising more will definitely help you to achieve those wellness goals. The improved self-confidence, higher energy, and lower risk of disease make staying active well worth it too.
Now is the perfect time to join a gym. Let's take a look at the three best gym memberships to get for 2019.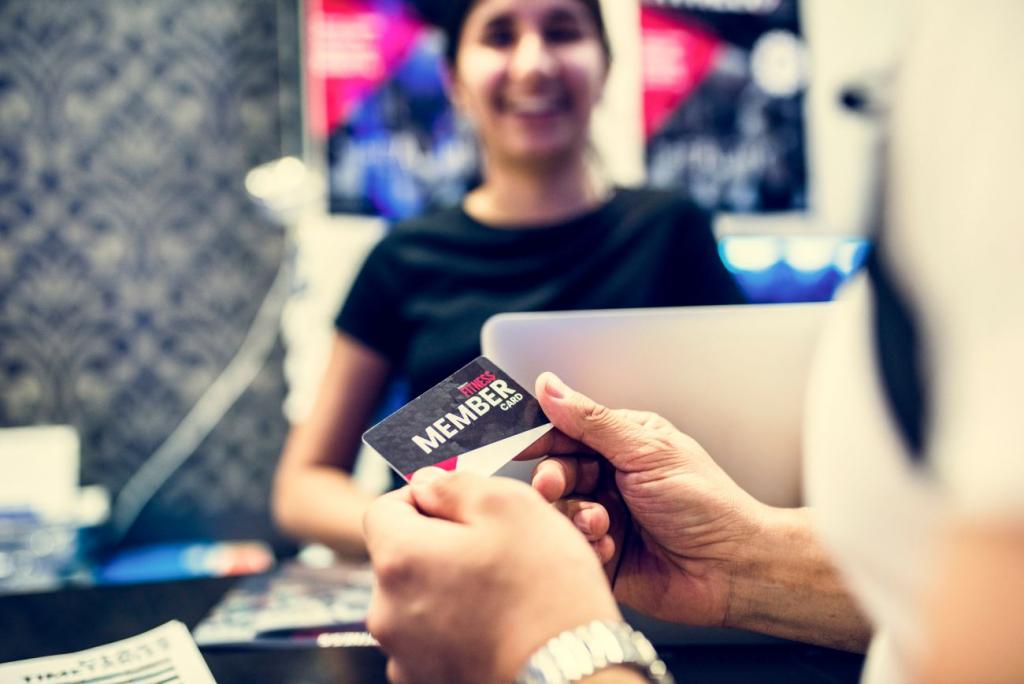 1. Blink Fitness
If you're looking to get in shape without breaking the bank, Blink Fitness deserves some serious consideration. While membership prices start at $15 per month, you can get the gym's top-of-the-line membership for less than $30 per month. Furthermore, visitors can now join for only $1.1
What makes Blink Fitness so great is its relaxing atmosphere. Bright lighting and vibrant colors help keep the mood upbeat and allow members to work out without being bothered. Most importantly, this facility takes pride in making everyone feel comfortable.
Although Blink Fitness may not be the most high-tech gym around, it has all the necessary equipment to transform your body. There are machines for cardio and strength training. Also, a spacious stretching area adds to the gym's appeal.
Blink Fitness offers one-on-one guidance from a personal trainer as well. This is a big perk for the folks who need an extra push as nothing beats having an expert by your side every step of the way.
Blue and Green memberships allow you to bring a guest with you for an unlimited number of times. On the downside, group fitness classes are not usually offered. For the folks who need convincing that Blink Fitness is a great place to exercise, a free trial is available.
2. Equinox Fitness Club
Equinox Fitness Club is one of the most luxurious gyms in the country. It's a perfect match for the folks who appreciate the finer things in life. Unsurprisingly, there's an additional cost for Equinox Fitness Club's posh amenities. Expect to pay around $200 a month for a membership.
After becoming a member, you'll have access to several high-end features. From the locker rooms to the actual workout area, everything has a top-of-the-line feel. A world-class spa enables you to truly unwind after your workout.2
Among the best aspects of Equinox Fitness Club is its in-depth personal training. Whether you're looking to improve your athletic performance or simply want to tone your body, the professional fitness instructors will develop a personal workout regimen that's just for you.
At Equinox Fitness Club, you'll also be able to participant in several different group classes. Some of the most popular ones include dance-inspired cardio, interval running, and music-fueled cycling. If you prefer the solitude of working out alone, take advantage of Equinox Fitness Club's personalized app. Not only does the app guide you through workouts, but it also helps you to track your progress.
3. Crunch Fitness
For good reason, Crunch Fitness is becoming a popular choice. Many people consider Crunch Fitness to be one of the best fitness communities in America. This gym has a strong belief in empowering its members. The trainers truly care about keeping everyone motivated. You'll be able to exercise in a fun setting where positivity is always stressed. When you first walk into the gym, expect to be welcomed with open arms. With a starting membership fee of $9.95 per month, it's a great fitness facility for folks on a budget.3
Because of Crunch Fitness' community-focused environment, this is an ideal gym for the people who like having the support of others. Several energy-packed fitness classes are available. While some participants prefer cardio dancing, others enjoy kickboxing. Yoga is also offered.
While the gym's small group sessions are popular, you can also obtain individual training. The experts at Crunch Fitness will help you to maximize your fitness potential. Powerful workout tools, such as weighted battle ropes and TRX suspension straps, are available to the members who desire high-intensity interval training. Aside from getting your body in the best possible condition, the trainers can also help you to develop a customized nutrition plan.4
Conclusion
Investing in your health is the first step to be a healthier you, so now's the time to start searching for a gym. After finding the right gym, it won't be long before you start seeing results. For good reason, more people than ever are starting to hop on the fitness bandwagon. Aside from helping you to look your best, staying active will dramatically lower your risk of getting certain ailments. Don't wait to take action.