Pain can stem from hereditary conditions, chronic illnesses, and sudden injuries of any scope. If left untreated, this unpleasant feeling can diminish your quality of life by limiting your ability to be physically active. Pain relief medication, however, can suppress symptoms by decreasing sensitivity or inhibiting the production of prostaglandins, which are reaction-inducing compounds.1
When you make the decision to take prescription drugs or over-the-counter pain relief medication, you need to fully understand all the risks that are involved. The U.S. Food and Drug Administration reports that overusing pain relievers, such as Acetaminophen, can result in you getting liver disease and other health issues.2 On top of that, thousands of users die each year because of these medications, according to Collective Evolution.3 Nevertheless, if you take the right one without abusing it, you can reduce the likelihood of harsh side effects and can alleviate the discomfort like you want.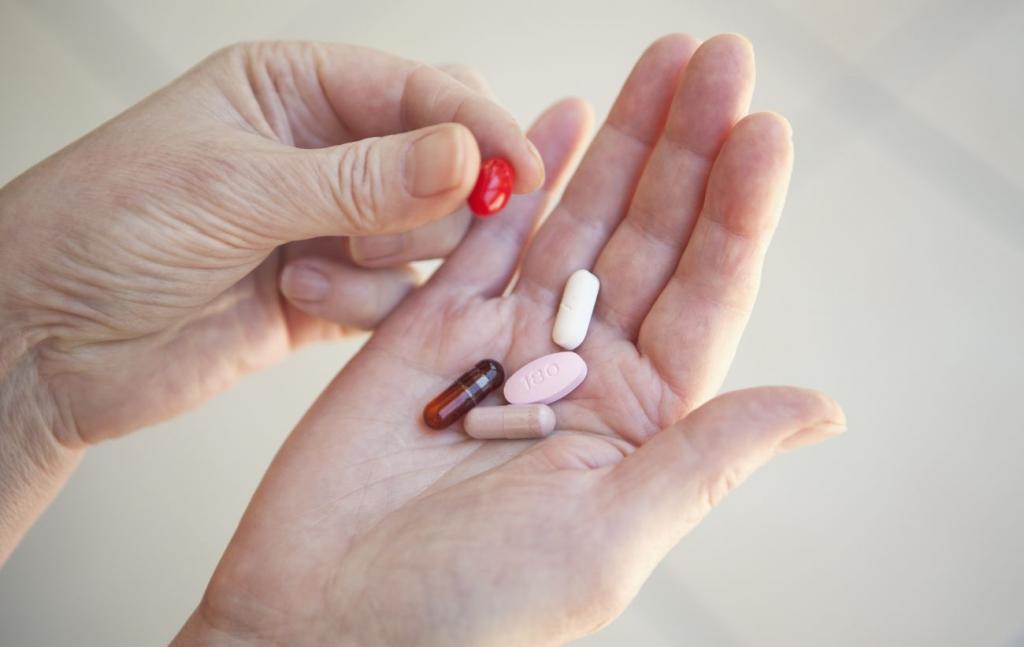 1. Demerol
Meperidine is the generic version. Demerol is injected under the skin or into a vein or muscle. Oral alternatives include tablets and syrup. Within 15 minutes, it activates and latches onto the surface of cells to help block the brain from receiving signals of pain.4 It also puts the body at complete ease. Doctors usually administer the drug in an effort to counteract moderate and severe pain.
Demerol isn't covered by insurance, and you need a prescription to get it. Depending on the pharmacy, the dosage and the quantity, you may have to pay more than $100. The average price for one-unit ranges between $75 and $915, but you can lower the final cost with an online discount.
As a Schedule-2 drug, Demerol should be taken with extreme care. The most common side effects include mood swings, changes in vision, drowsiness, irregular breathing, erratic heartbeat, abdominal cramps, and headaches.6
2. Tylenol Arthritis Pain
When you're sidelined due to aches and pains, Tylenol Arthritis Pain just might make you feel better. As the name implies, it really targets the painful sensations that stem from arthritis-based conditions, but it's also applicable if you're suffering from muscular aches, headaches, menstrual cramps, or similar issues.7 You'll gain a noticeable degree of relief by taking the recommended dose as needed. Since Tylenol is designed to act fast, the discomfort is bound to subside within minutes.
The caplets reduce pain by interfering with the signaling that occurs between the brain and the nerve endings. Although the analgesic effects are temporary, most users find this medication to be a great buy. The biggest selling point is its affordability. Choose a box with 24 pills, and you'll likely have to pay $5. A box with 100 or more pills can cost up to $61, depending on where you go to get it. Luckily, Tylenol Arthritis Pain is covered by Medicare and most insurance plans, so focus more on the side effects. While serious allergic reactions are rare, you may experience nausea and dizziness. Liver damage can result from taking more than the recommended amount.8
3. BC Powder
One of the fastest ways to get rid of pain is to use BC Powder. It's simple: put the powder on your tongue or mix it in a full glass of water to drink. Once ingested, the powder dissolves quickly, suppresses prostaglandins, and blocks peripheral nerves to stop pain messages from reaching the brain.9 It's proven to be effective for minor and major headaches, but it can be used in the treatment of other conditions, including fibromyalgia and rheumatoid arthritis.
Like Tylenol Arthritis Pain, this medication is a practical option for large and small budgets. However, it's worth mentioning that BC Powder isn't covered by most insurance plans. Expect to pay about $6 for a box with 50 packets.
If you decide to become a user, just be aware that you could experience several issues. Side effects include stomach cramps, nervousness, heartburn, and nausea. Rare problems include bronchospasm, anemia, hives, and drowsiness.10
4. Oxycodone
Sometimes, over-the-counter medications aren't potent enough to get the job done. If you're combating unbearable or lingering pains, you may want to try oxycodone. It's available only by prescription. When you take it, exercise extreme caution, so you can reap the painkilling benefits without developing an addiction. Oxycodone alleviates pain by getting the brain and the nervous system to react differently to the feeling.11 The occurring changes often contribute to the development of mood swings, headaches, stomach aches, and drowsiness. Some users have experienced harsher side effects, such as chest pain, a loss of appetite, irregular heartbeat, difficulty with breathing, and even seizures.12
Thanks to the fact that Oxycodone is covered by Medicare and most insurance providers, your out-of-pocket expenses will be reasonable. This is especially true if you find a pharmacy that offers discounts. Nevertheless, the lowest price is around $20. A considerable discount since the average retail price is $68.13
In closing, pain can ruin not only your happiness but also your drive to do the things that you love. For this reason, you should consider using a medication that's geared toward the specific pain problem that's plaguing you. You won't be steered wrong if you consult your doctor.